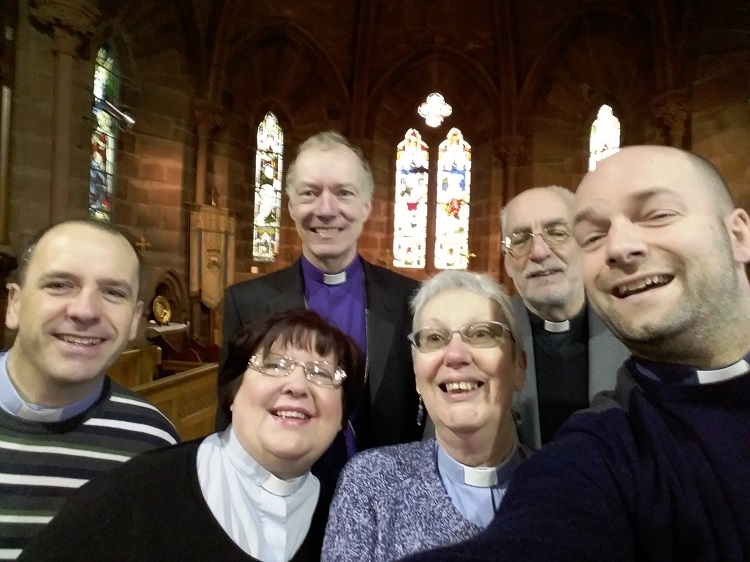 On Saturday 5th March up to 90 people at a time attended an event to mark the Licensing of the new Benefice of Burntwood, Chase Terrace, Chasetown and Hammerwich (known as the Burntwood Chase Team). Each church in turn held a part of the service, with some people going to all four.
We began at 8.30am with bacon butties, and ended at St Johns Community Church, Chase Terrace at noon with soup and roll (and cream cakes). Bishop Clive enjoyed meeting folk from all parts of the Benefice, and a lamp (to mark the area's mining heritage) was carried from one church to the next.
For brevity, new grouping is being called the Burntwood Chase Team, with Revd Marg Mattocks as Team Rector, seen above (2nd from left) with team vicars Revd Richard Westwood (left) Revd Matt Wallace (right), Revd Linda Hood (2nd right) and backed up by Bishop Clive and the Archdeacon of Lichfield, The Ven Simon Baker.