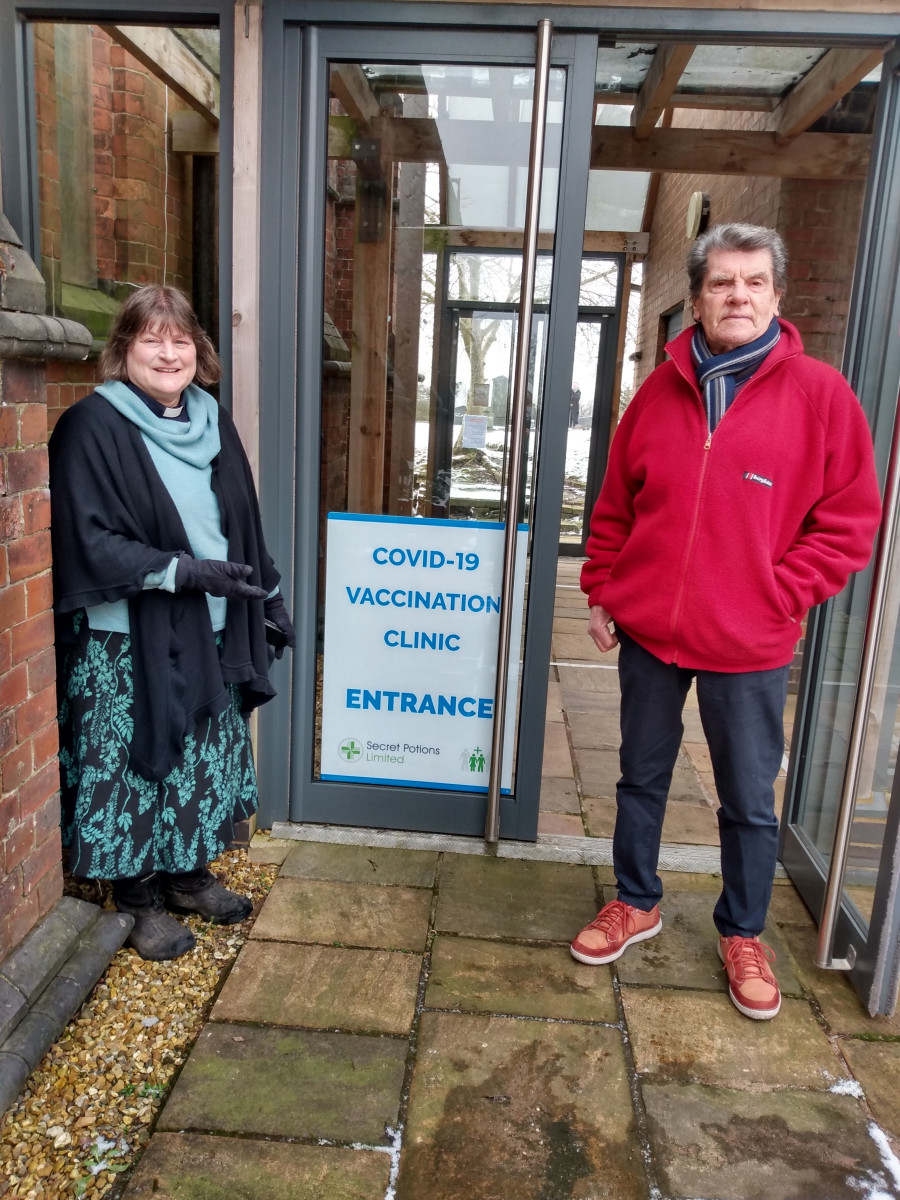 Over 500 people were welcomed through the doors of a community base at a Stoke-on-Trent church on its first day as a vaccination centre.
Newchapel Community Hub at St James' Church opened on Thursday 28 January for vaccination sessions which are being coordinated by a consortium of 14 North Staffordshire pharmacies.
By the time the day-long session closed at 5pm, 520 people from the local community had been vaccinated.
St James' vicar the Revd Janet Arnold (pictured above with churchwarden Gordon Pritchard) said: "We are delighted to be opening the building to serve the community in this way."
After they were vaccinated, one person texted Janet to say: "The occasion was well-organised, efficient and effortless. We were shepherded through the whole process in a friendly way by St James' church members in the spacious and very suitable building known as The Hub adjacent to the main Church. Even the vaccination was painless! Thank you, everyone."
The next vaccination days are Saturday (28 January), Monday (1 February), Tuesday (2 February), followed by Sunday 7 February and Tuesday 9 February, from 9am to 5pm each day.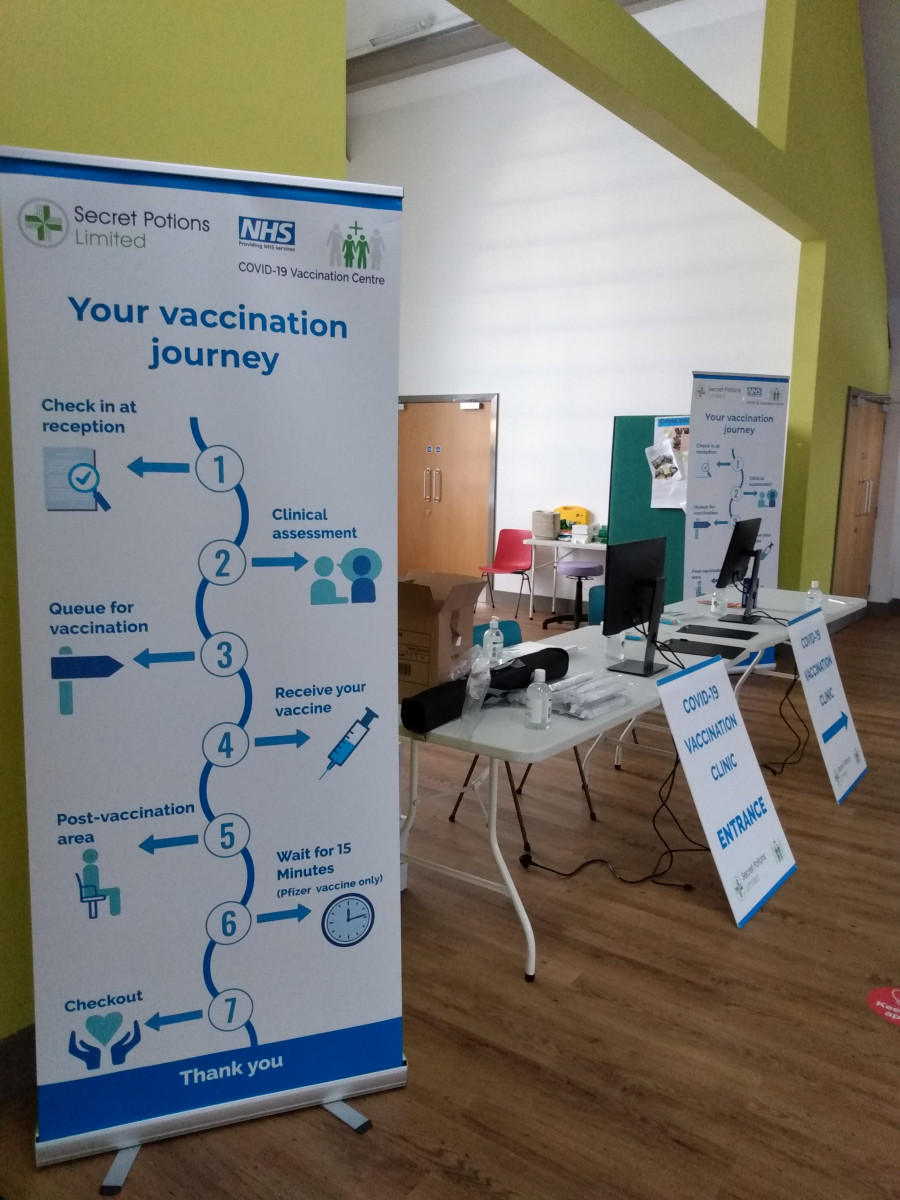 The purpose-built community hub opened in 2017 for community hire and to host birthday parties, anniversaries and weddings. Its Chair, Robert Mountford, said: "It is wonderful that the brilliant Newchapel Community Hub building, having sat unused for so long during recent lockdowns, will be used over the coming weeks as part of the national effort to vaccinate as many as possible as quickly as possible."
Associate Archdeacon for Stoke-on-Trent, the Revd Preb Terry Bloor, added: "It is wonderful to see the community hub being used so beneficially by the community of Newchapel for which it was purposely built. Positioned at the heart of the community, the Hub's modern and safe facilities are being used for an extraordinary but vital role."
People can find out more about booking a vaccination slot in Newchapel on the community hub's website.
St James' is not the only Stoke-on-Trent church to be offering vaccinations. St Paul's Church in Longton Hall also began supporting its local community as a vaccination centre earlier in January. And, of course, Lichfield Cathedral attracted worldwide media attention when it opened for vaccinations on 15 January.
Meanwhile, St John's Church in Walsall Wood is hosting child flu vaccinations in its hall following the closures of local schools.