Six people from the Diocese of Lichfield have been recognised in the traditional 'Maundy money' award by The Queen.
Every year, on Maundy Thursday, The Queen distributes special Maundy money to pensioners in a service which commemorates Jesus washing the feet of the Apostles at the Last Supper.
Recipients of Maundy money are nominated by their local dioceses for contributions to their local church and community. As with last year, the Royal Maundy Service 2021 could not go ahead at St George's Chapel, Windsor, as planned. Instead some weeks ago, the Maundy money was blessed at the Chapel Royal, St James's Palace, before being posted to recipients alongside a letter from The Queen. This meant recipients could still receive their Maundy money and purses, and instead mark the special occasion from their homes.
Each recipient of Maundy money is given two small leather purses by The Queen, one red and one white. The first contains a small amount of ordinary coinage which symbolises the Sovereign's gift for food and clothing. This year the coins are specially created to commemorate Her Majesty's 95th birthday and the 50th anniversary of Decimal Day. The second purse contains Maundy coins up to the value of the Sovereign's age. The coins are legal tender but recipients normally prefer to retain them as a keepsake.
The recipients in Lichfield Diocese were:
Mrs Joyce Garbett
Joyce (pictured below) is now Reader Emeritus after decades of faithful service with Christ Church Wellington. She has been at the heart of the ministry and governance of the parish for over 40 years. She was a leader in the local Mothers' Union, coordinated school assemblies, pioneered a pre-school group, led the pastoral team, and coordinated parish involvement with the Royal British Legion Women's Section. Joyce (married to Paul) is well into her 70s but still (thankfully) fit and active; she remains active in her ministry at church. Joyce said: "I feel very honoured to receive this award and to be part of this prestigious event."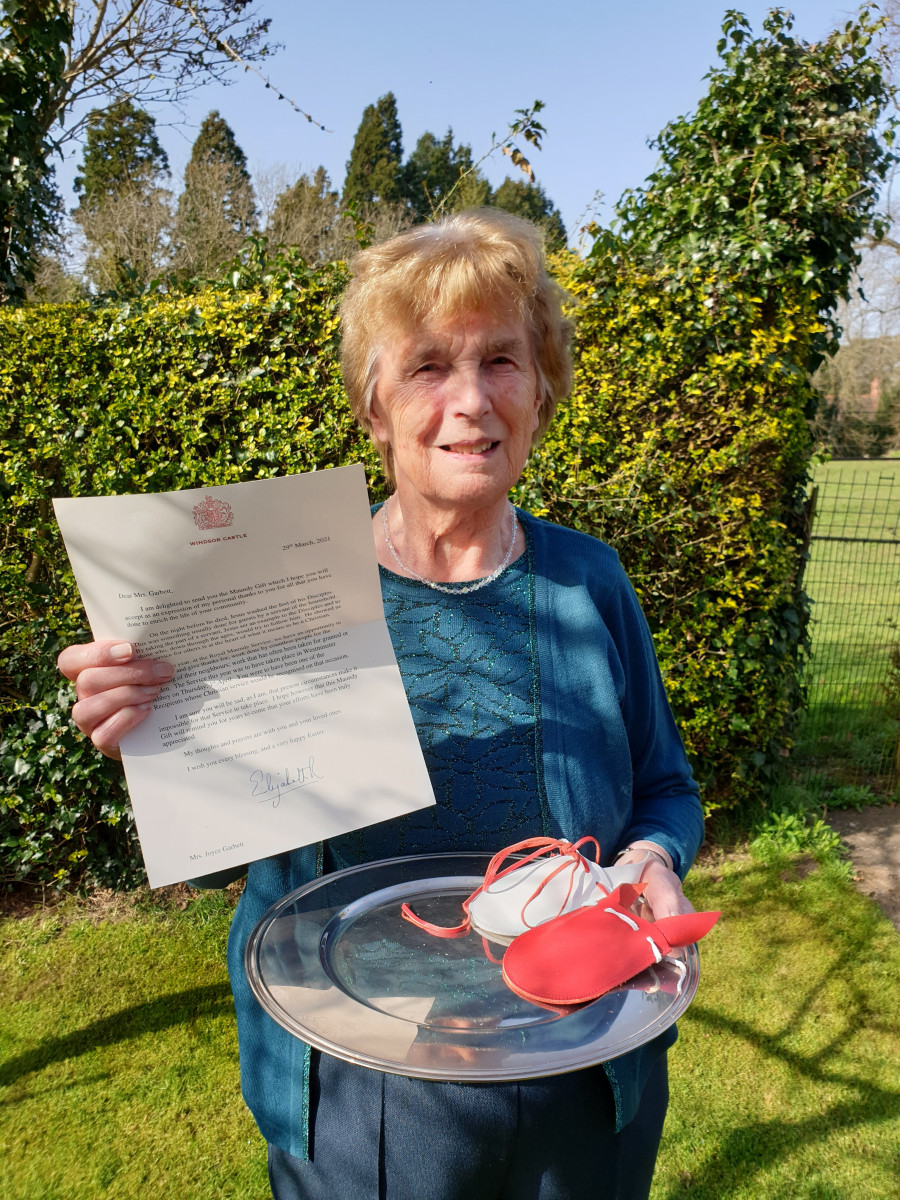 Dr Michael Davie
Michael (pictured below) did outstanding work as a Consultant at Gobowen Hospital which won recognition as a national Centre of Excellence due to his inspiration and input. He has been involved in the life of the area in many different capacities, serving on several charitable committees, as Churchwarden of West Felton, as Lay Chair of Oswestry Deanery and on Diocesan Synod. Michael said: "'What have I done to deserve this?' was my reaction when I received the letter from the Lord High Almoner. I counted the years served on the PCC, synods and advisory committees. Then thinking more deeply I realised that I had been enormously privileged to have witnessed clergy devoted to the welfare of their parishioners, and to encounter people with enormous ability, great wisdom, and faith deeper than that to which I could ever aspire. In fact they had given to me far more than I had ever given back; and yet they had opened my eyes to the generosity of the church, to its commitment to the well being of mankind and the many facets of life that the church affects. Though my involvement may have been minimal, the rewards have been considerable and have helped in service to the community."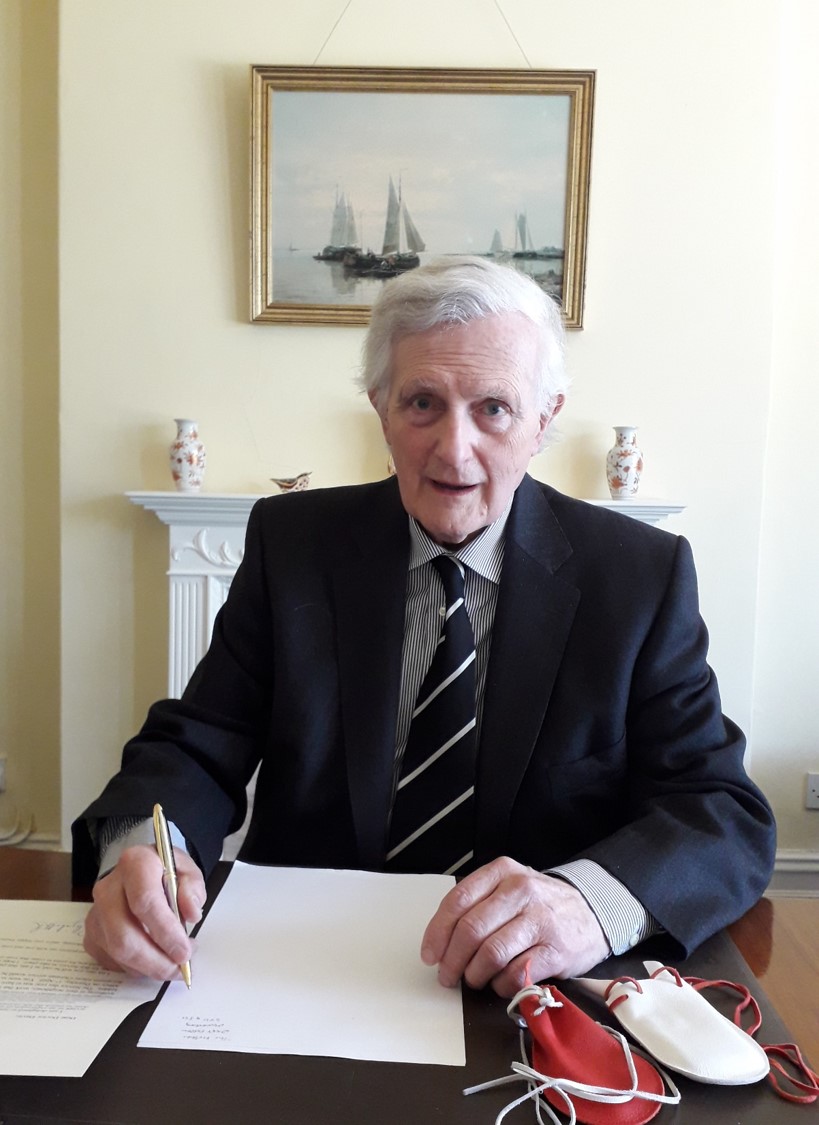 Mrs Lynne Lloyd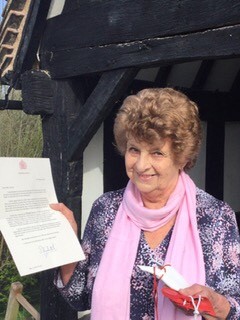 Lynne's passion and enthusiasm for Melverley Church has never diminished; she was Churchwarden for over 30 years, key to the survival of the church and its role in the tiny community of Melverley. It is a place visited by groups and individuals from a wide area who have been moved by its beauty, simplicity and tranquillity as a place of prayer. Lynne (pictured below) also set up a craft centre in the stables of her home, promoting local craft workers, besides giving talks in the church on its history and spirituality. Lynne has been a parish councillor for 15 years, served as trustee of a local charity and represented Melverley on Deanery Synod and on the Historic Churches Trust. Away from Church, she volunteered for many years at the Agnes Hunt & Robert Jones Orthopaedic Hospital. She is also a Dementia Friend. Lynne said: "I am thrilled and so honoured to receive such an accolade - I'm sure there are far more deserving people who should be recognised for their work in the community. My 32 years as Churchwarden serving the ancient, timber framed Church of St Peter in Melverley, Shropshire. has been a wonderful journey of faith, an education and a joy. My other voluntary work in the community has given me such insight and so much pleasure working with people. To be singled out and acknowledged with a Royal Maundy gift is such an honour."
Mrs Marjorie Harding
Marjorie (pictured right) is the epitome of a servant, her family among the first residents in the new development of Perton in 1976. From the outset she has been at the centre of community life; she organised the first church service, in her home, on Christmas Eve 1976. Since that time she has been at the heart of the worshipping community in a wide range of roles, from organising Lent Lunches to overseeing the pastoral care team, her Christian faith shaping how she lives each day within the family of the church and through the local community. Marjorie said: "I am totally overwhelmed and humbled - I have just done what anyone else would do."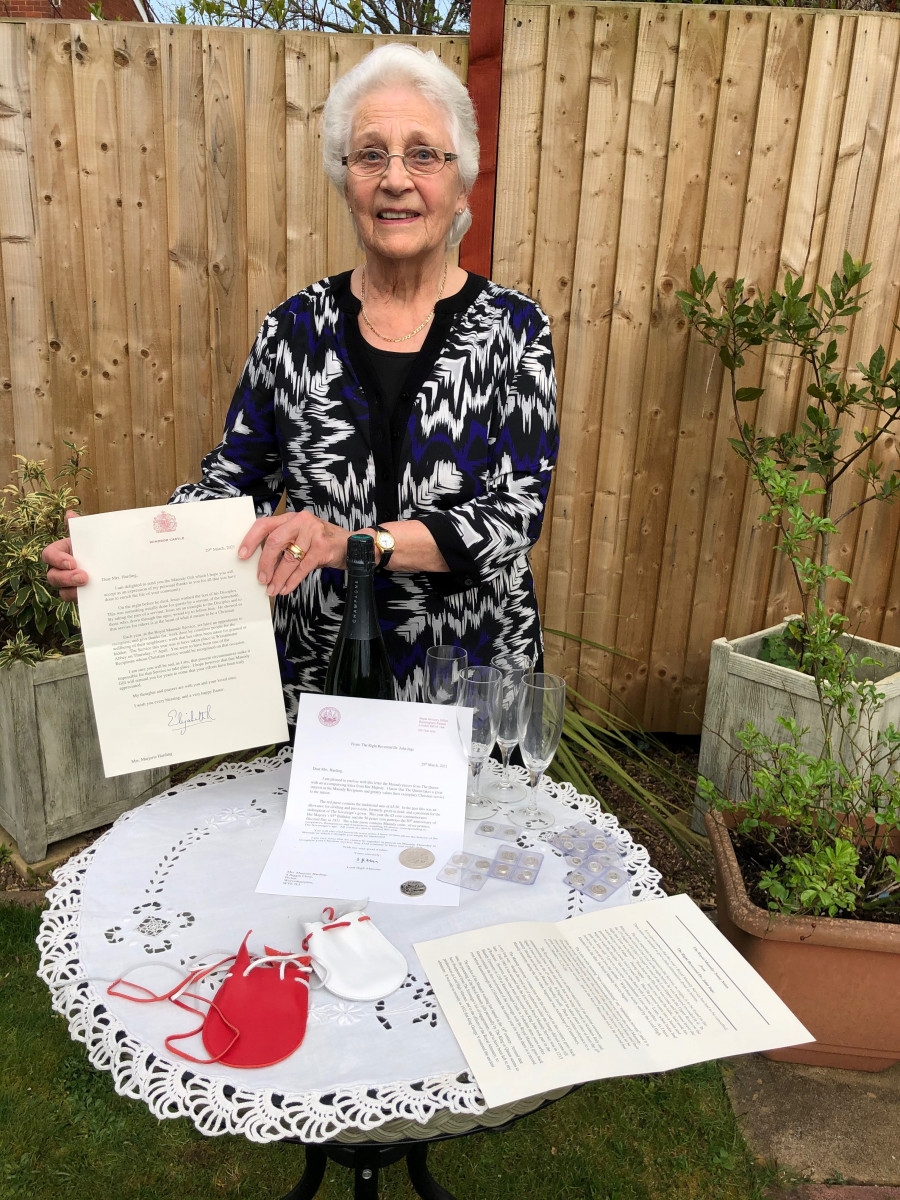 Mr Brian Barber
Brian (pictured below) comes from a solidly Methodist family and has continued in the Methodist Church throughout his 80 years. He has been a life-long member of Swan Bank Church and, for the last 30 years, founding member and a lay leader at Potters Church. He has been a spiritual father to many men, including some significant players in Midlands Methodism. Brian was the founding inspiration behind the Saltbox in 1983 and remains a trustee to this day. He is also a trustee of the Chester and Stoke-on-Trent District, of Potters' Church and of the Stoke-on-Trent Mission Circuit. In his working life Brian worked in education, ending up as vice-principal of the Stoke-on-Trent Sixth Form College. "I am really thrilled to receive this special honour from Her Majesty, The Queen," said Brian.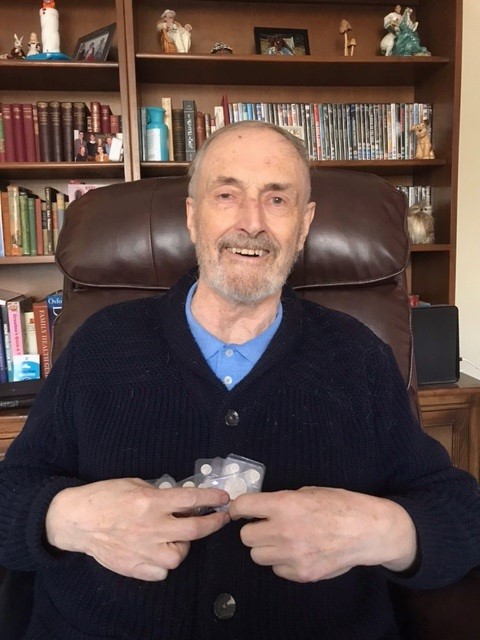 Mr David Cliffe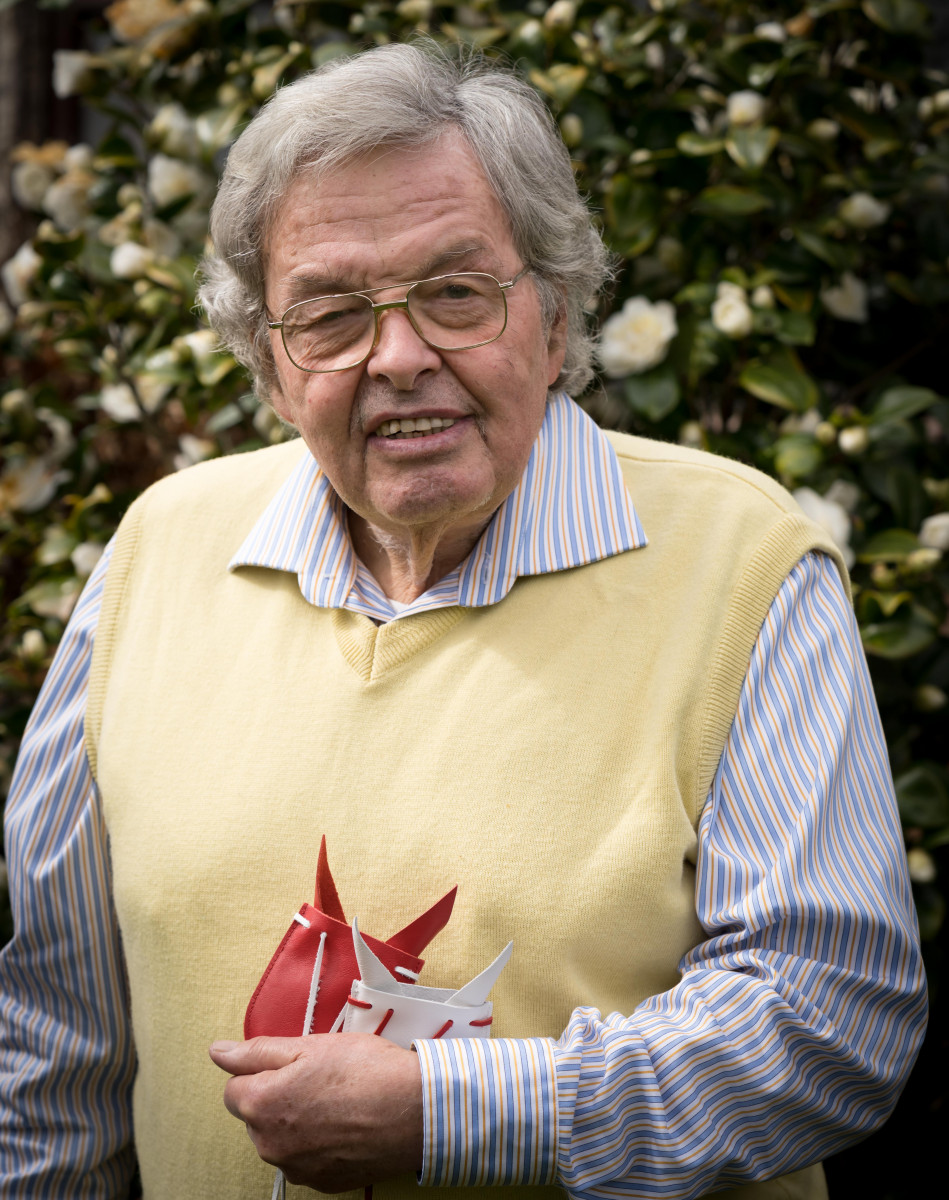 David is a local farmer and successful business and property owner. He has been a Cathedral Steward, member of the Cathedral Finance Audit & Risk Committee and a loyal member of the Cathedral congregation. An amateur musician, he is a founding member of the Cathedral Chorus and benefactor of the Lichfield Festival. He has been much involved in community affairs and a personal mentor and encourager of all manner of start-ups and new enterprises. A Christian activist.