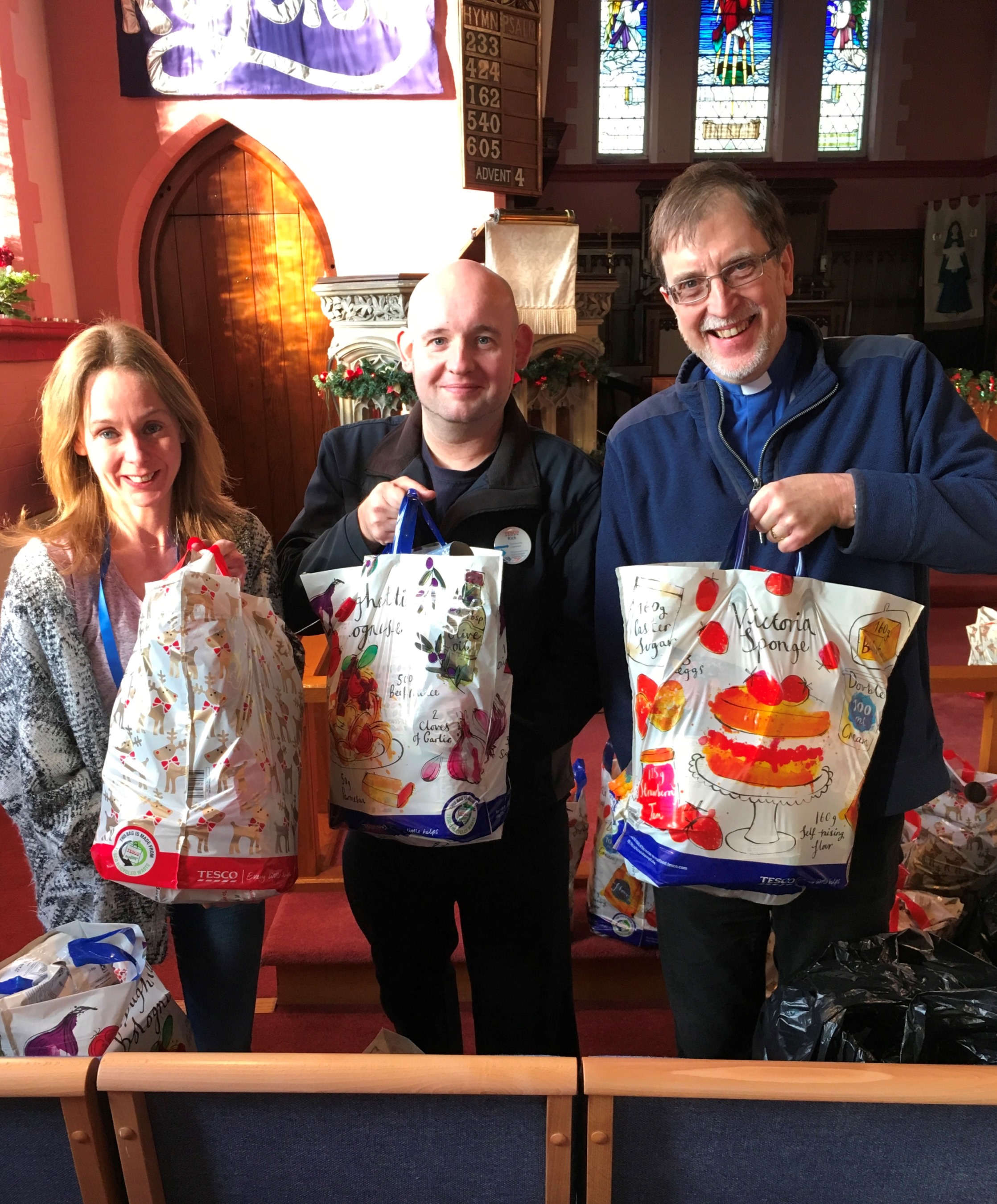 More than 20 families in need in Stoke-on-Trent wont go hungry this Christmas after local Christians, Tesco and other community groups joined forces.
Operation Christmas Hamper was coordinated by Chell Parish Family Worker Becky Berrisford and saw dozens of bags of food and other essentials delivered to families who were nominated for help across the parish.
Following donations from church congregations and members of the community as well as a grant from the Big Local Lottery fund, food was purchased and collected earlier this week from Tesco in Kidsgrove with Tesco topping up trolleys with an addition 90 worth of food. Tesco also donated toys for each child nominated through its Christmas Toy Appeal.
Goldenhill Scout Group, local schoolchildren and teachers along with church and community members helped pack the hampers which contained enough food per family for seven days - at St Michaels Church in Chell before they were distributed.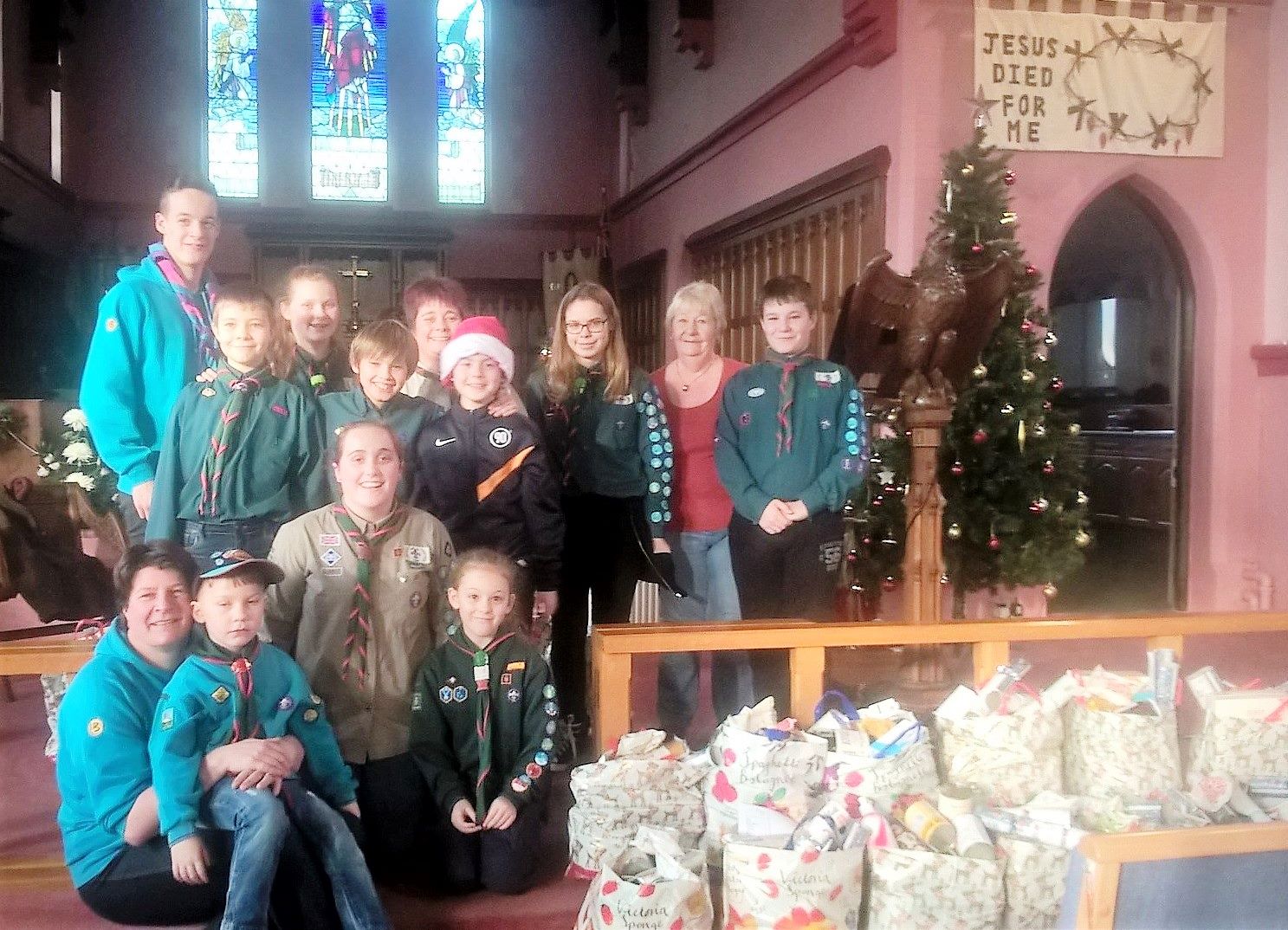 Children from a local nursery, Young Explorers, also filled shoeboxes with gifts for the families, who were mostly nominated by local schools.
Becky said: Were so blessed as a parish to have a community that pulls together in this way to feed these families and let them know they are important and loved by God. Id like to say a huge thank you to all who donated food and toys and their time, especially Tesco Kidsgrove, Young Explorers Childcare, Goldenhill Scout Group, Whitfield Valley Centre Youth Group, staff and volunteers, Burnwood School and members of the church and community.
Tesco Community Champion Rich Stephenson said: We do a lot of work in the community with Becky and Chell Parish. We also go out to the houses where the food is delivered and see first-hand how this can help local families.
Vicar of Chell Revd Chris Coupe added: This is about the love of Christ in action, with the church going out to the community rather than always expecting them to come to us. We have been bowled over by peoples generosity.
Find out more about the work with families and young people in Chell Parish here