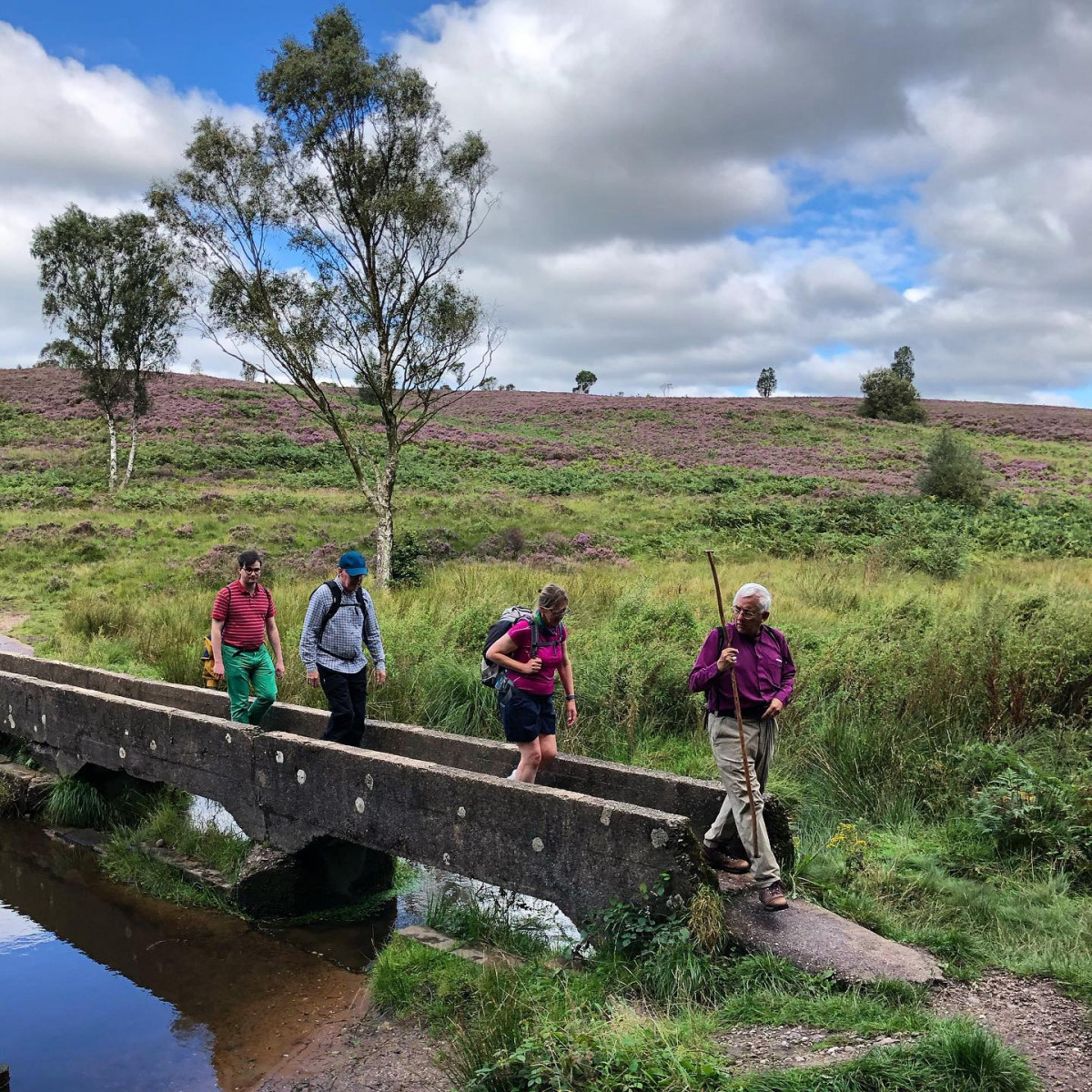 The Bishop of Lichfield, the Rt Revd Dr Michael Ipgrave, clocked up the miles as he traversed the diocese to visit churches that carry the name of his ancient predecessor St Chad.
He started at St Chad's Well on 7 August and finished at Lichfield Cathedral, the seat of St Chad, on Saturday 29 August. During the trek he visited churches named after St Chad across Staffordshire, Shropshire and the Black Country – 27 in total including the cathedral.
At each church a small service of prayer – inside or outside – took place, in line with safety guidance on public worship including social distancing.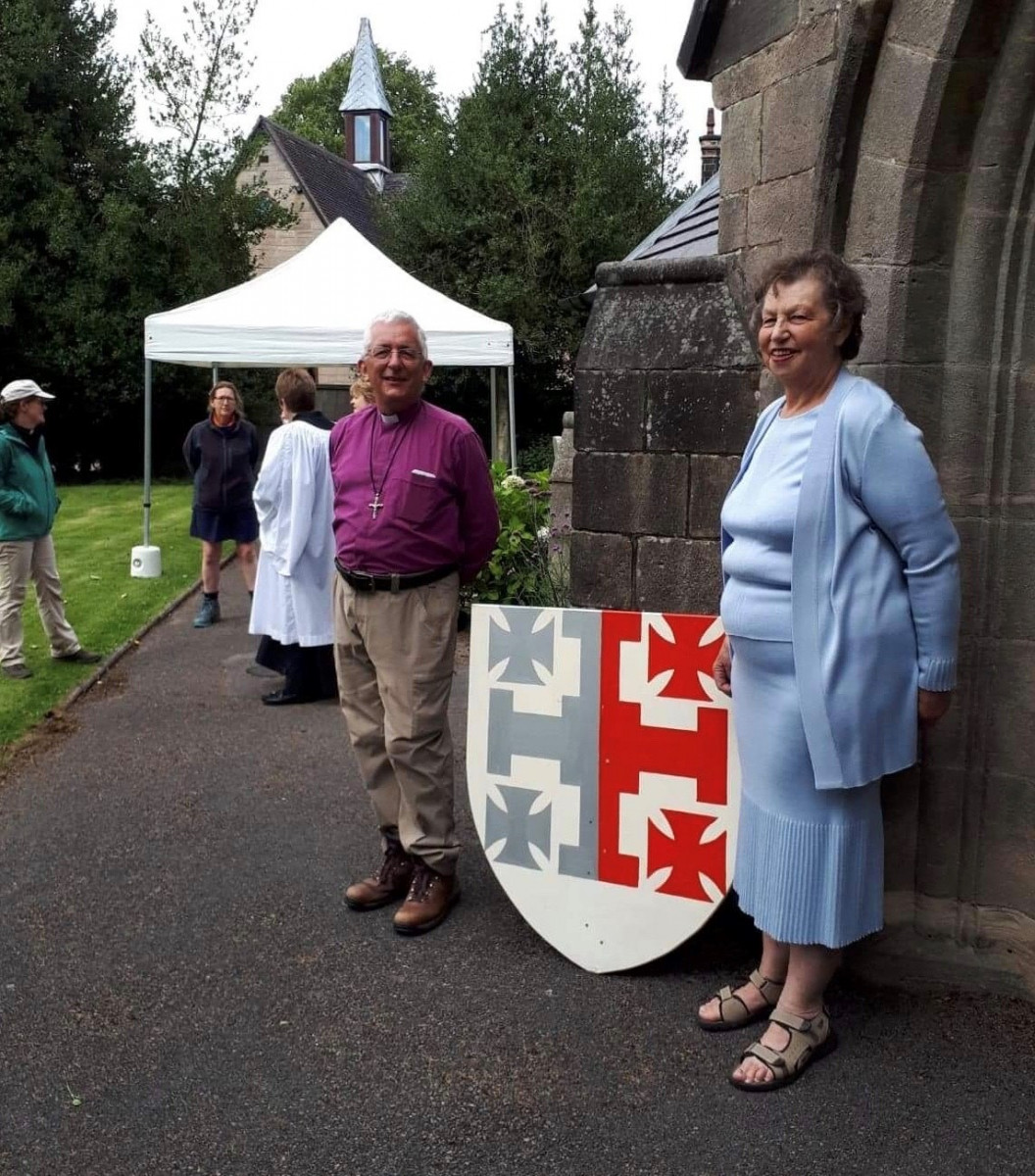 Bishop Michael said: "At all the places my companions and I visited on our pilgrimage in the footsteps of St Chad, we received a warm welcome. We could sense the joy that churches felt as they reassembled as the people of God, and their desire to reconnect with those from whom they had been separated.
"As we emerge from a time of isolation, separation and sadness, now more than ever we need to do in our own time what Chad did in his age: cross the boundaries that divide us, greet one another in friendship and respect, and share the hope and joy that God gives us in Jesus Christ. Just as we experienced some extremes of weather en- route, and at times the roads seemed hard, long and constantly uphill, so I know that we will face many challenges in the months to come. However this pilgrimage has strengthened my belief that, supporting one another in prayer, by God's grace we can walk together into the newness of life which is promised for us all."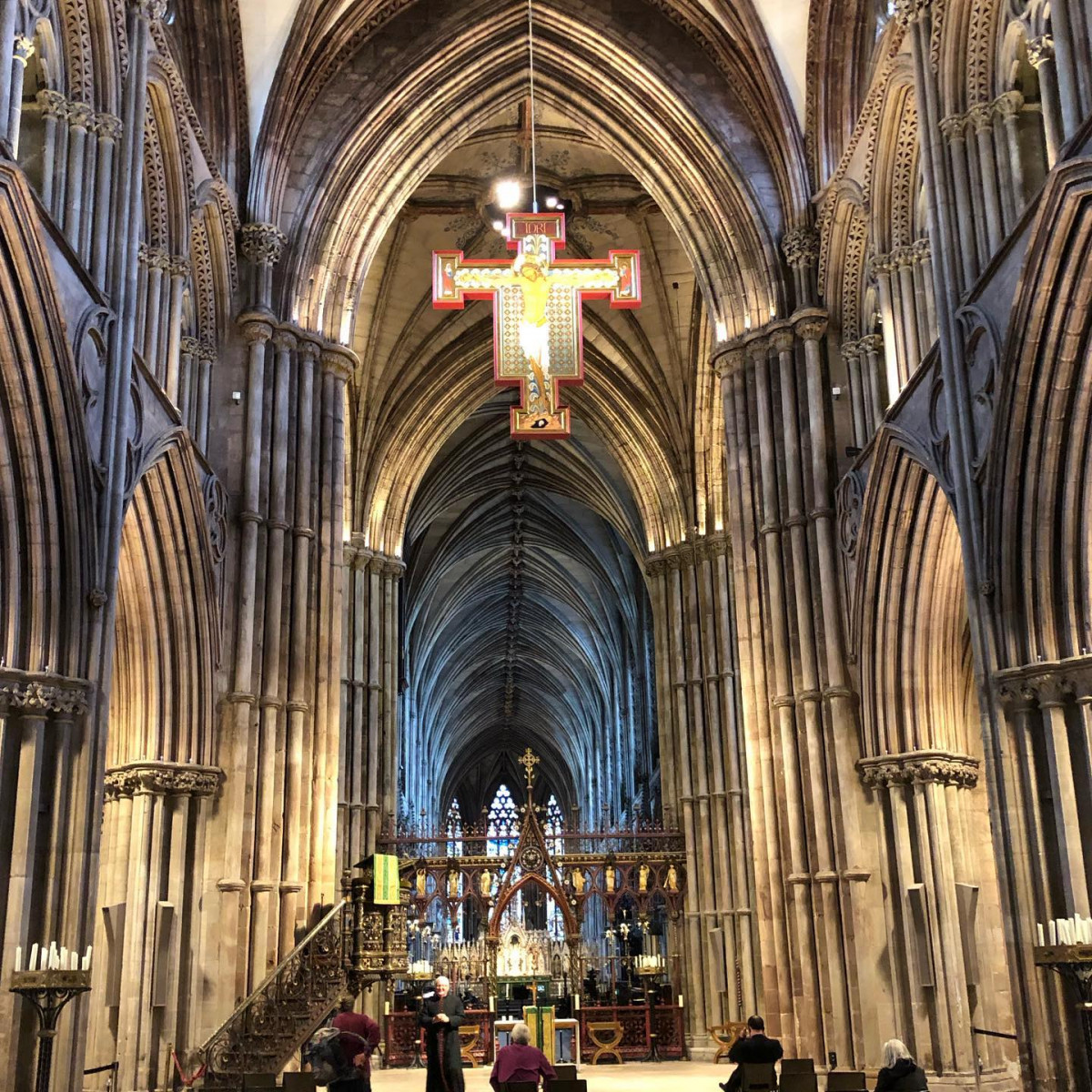 Pictures: 1) traversing Cannock Chase 2) outside St Chad's Freehay 3) a final blessing at Lichfield Cathedral