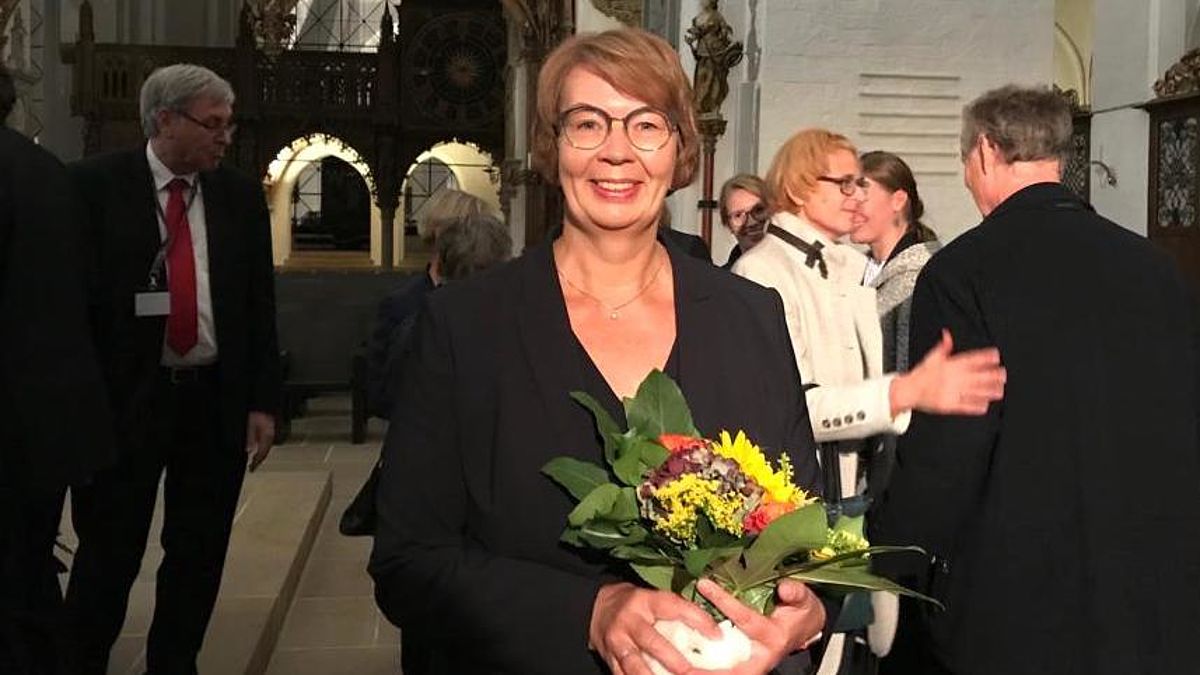 The Bishop of Lichfield, the Right Revd Dr Michael Ipgrave, has welcomed the election of a new regional bishop in the Dioceses partner church in Germany.
Kristina Kuehen Tree Schmidt will become the new Regional Bishop of the Nordkirche Lutheran Church when Bishop Gerhard Ulrich retires on 31 March 2019.
The Diocese of Lichfield enjoys a fruitful missionary partnership with the church in northern Germany. Bishop Michael and other people from the region have visited there, and welcomed guests from Germany, on several occasions. A group of nine visitors from the Nordkirche are coming to Lichfield Diocese shortly for the annual Anticipating Advent exchange visit.
Bishop Michael said: I am delighted to know that Bishop Kristina has been elected as Bishop of the Nordkirche, and I assure her of my prayers as she prepares for this new ministry. We in Lichfield greatly value our links with our German brothers and sisters in Christ; at a time of political uncertainty over our place in Europe, it is all the more important that we enjoy our companionship as churches.
Find out more about the announcement here.