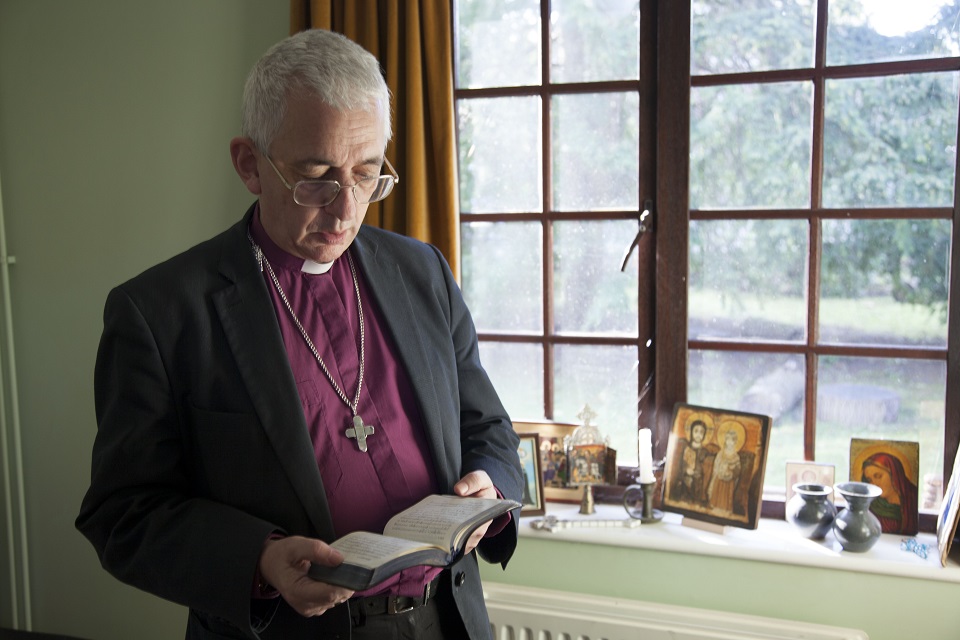 Bishop Michael, who is Chair of the Council of Christians and Jews, has warmly welcomed the Archbishop of Canterburys words condemning the virus of antisemitism.
At a speech to the CCJ in Staines this week, Bishop Michael said, There is a fundamental truth that Jews and Christians hold in common: we are taught, and we believe, that men and women are made in the image of God.
Bishop Michael also said, To me there seems no question that denying the right of Israel to exist, failing to take seriously the claim of its citizens to security and recognition, viewing the complex situation in the Holy Land as an unparalleled example of injustice when it is fact surrounded by egregious instances of oppression and unsettlement, adopting a one-sided view which fails to recognise the legitimate interests and real anxieties of all sides all these can be manifestations of, or excuses for, real antisemitism.
Today, Bishop Michael said: I warmly welcome Archbishop Justins reflections on antisemitism published this week. He reminds us that antisemitism is at the heart of racism. He calls on us as Christians to be deeply repentant that hostility to Jewish people has infected the body of the church over many centuries.
As Chair of the Council of Christians and Jews, I believe that when we encounter each other on foundations of repentance, humility and respect we build the basis for growing dialogue, relationships and friendships. Sometimes that means challenging negative attitudes when politeness might drive us to remain silent.
Lichfield Cathedral is hosting a conference in October on the conflict in the Holy Land and the prospect of peace. I hope that this will be an opportunity to explore together the way of peace where we all recognise each other as bearers of the image of God.
I am delighted that Dr Jane Clements, Director of the CCJ, will be among the speakers in Lichfield and I am sure that she will make valuable contribution to the conference.
Eyes will rightly be on Lichfield, expecting to find in the church a deep understanding of the complexities at the heart of this conflict.
Bishop Michaels full comments are available at http://www.ccj.org.uk/resources/the-light-sleeper-antisemitism-today-2/