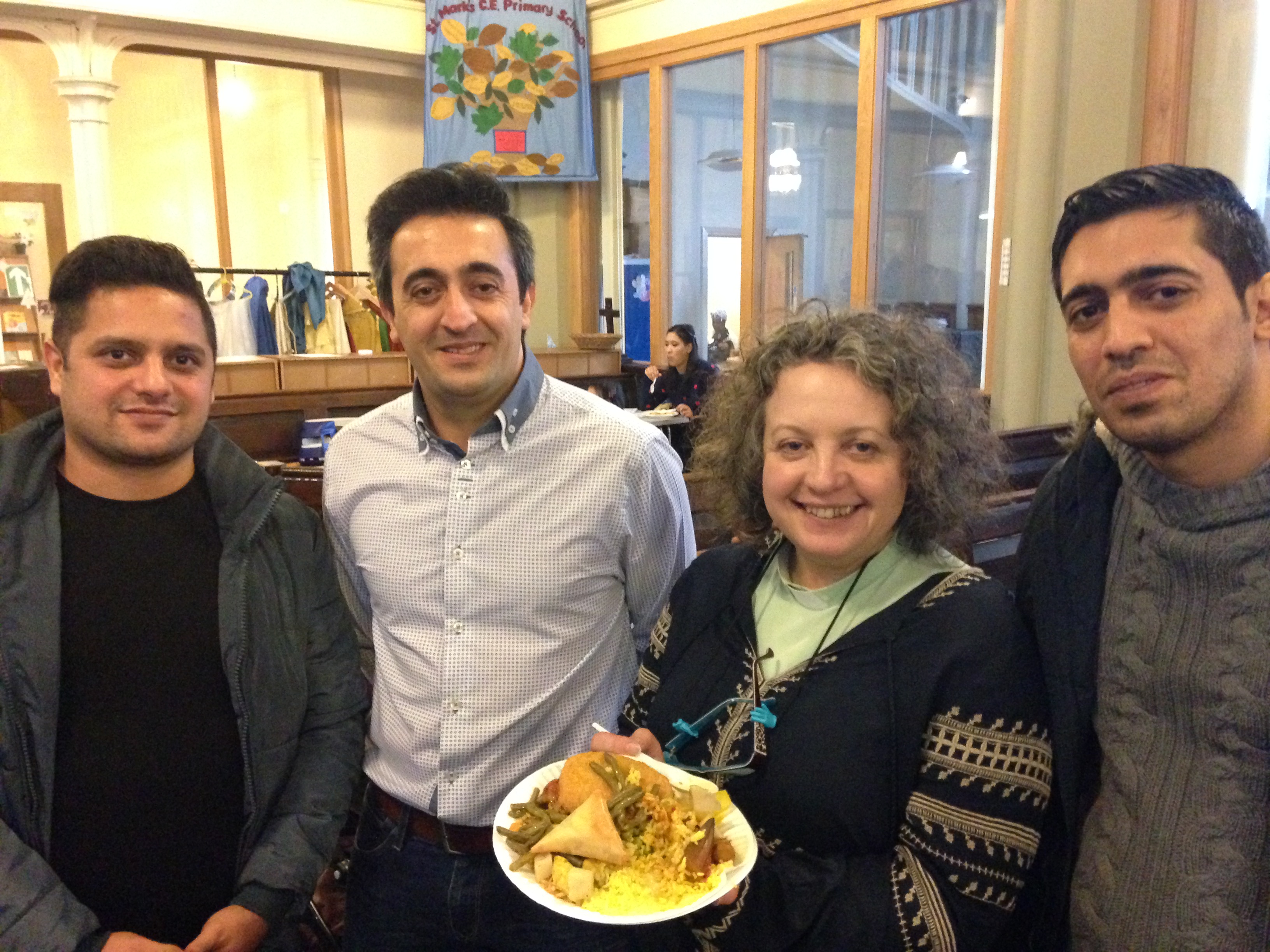 The Bishop of Lichfield, the Right Revd Dr Michael Ipgrave, says more must be done to support asylum seekers after a Home Affairs Committee report described some of the accommodation provided by Government contractors as a disgrace.
The report said that some refugees were being placed in accommodation infested with rats and mice or dirty carpets and rotten sofas.
Official figures show that at least 1,800 asylum seekers are housed in Government contracted accommodation in the Lichfield Diocese area, focused on the urban centres of Stoke-on-Trent, Wolverhampton and Walsall.The report calls for refugees to be shared more fairly between local authorities, with more affluent areas also taking families in.
Church projects like Sanctus St Marks in Shelton, Stoke-on-Trent (pictured above), are working with refugees and asylum seekers from countries including Iran and Syria, who have been housed locally.
Bishop Michael will soon launch his Lent Appeal to raise money in support of refugees and asylum seekers both in the Midlands and abroad.
He said: We have all been shocked and moved by the images of refugees fleeing Syria and other areas. This is about providing a place of refuge and welcome for some of the most vulnerable people in our communities, many who have escaped terrifying and life-threatening situations in their home countries.
If families are being housed by the authorities while their asylum claims are being processed, the accommodation that is provided needs to be clean and safe, especially where babies and small children are involved.
There are many encouraging examples of communities working together to welcome and help refugees and asylum seekers. But more must be done to ensure refugees and asylum seekers are treated with the dignity that every human being deserves.
At home, The Bishops Lent Appeal money will assist projects run by churches and local organisations across the diocese whose work includes support for asylum seekers and refugees. Abroad, it will support the immediate plight of refugees arriving in Greece through the USPG charity.