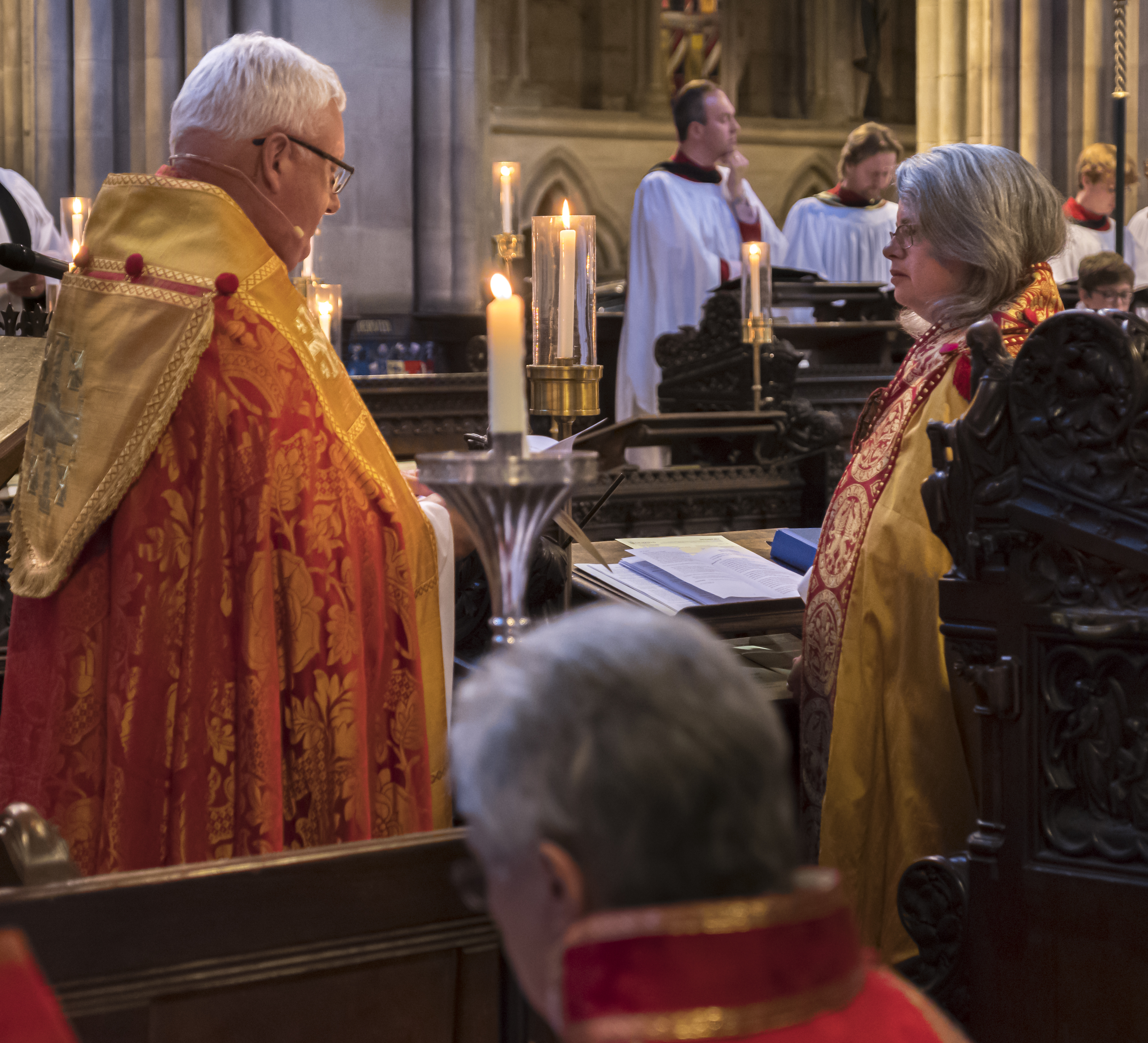 The Venerable Sue Weller's transition from Archdeacon of Walsall to her new joint role for the Lichfield Archdeaconry and Lichfield Cathedral was formalised at a special service of Evensong on Friday night.
Following the announcement in June, Sue began work as Archdeacon Missioner at the start of this month. The role combines the responsibilities of Archdeacon of Lichfield with providing a link between the missional work of the cathedral and the wider diocese.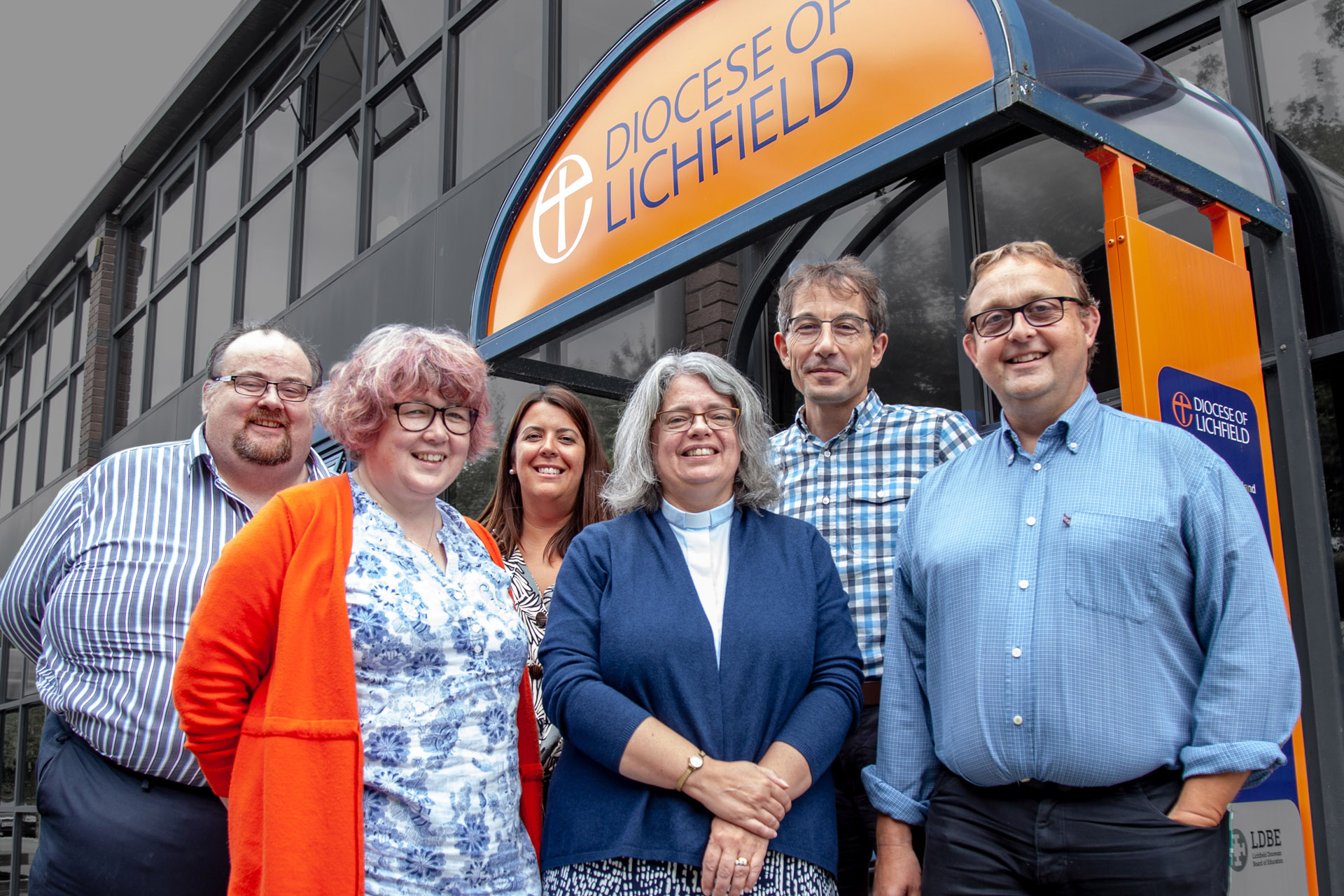 As well as teaching, preaching and leading worship at the cathedral she is part of the dioceses new Mission Team and will work closely with several groups who contribute to the wider mission of the diocese. The liturgy describes her role in part thus:
Archdeacons are called to share in the mission of the church as members of the Bishops Senior Staff. They play a part in the oversight, discipline and pastoral care of the Archdeaconry. They are to ensure that the Bishop is aware of the needs and concerns of clergy and people.

They work closely with the Area Bishop, and Rural and Area Deans, to help grow the churches in their care. They induct and install ministers, conduct visitations, and admit churchwardens to their office.

By teaching and example, they are to encourage good order in the Church, exercising their authority with wisdom, gentleness and vision; in all things remembering that they are servants and pastors in Christs flock.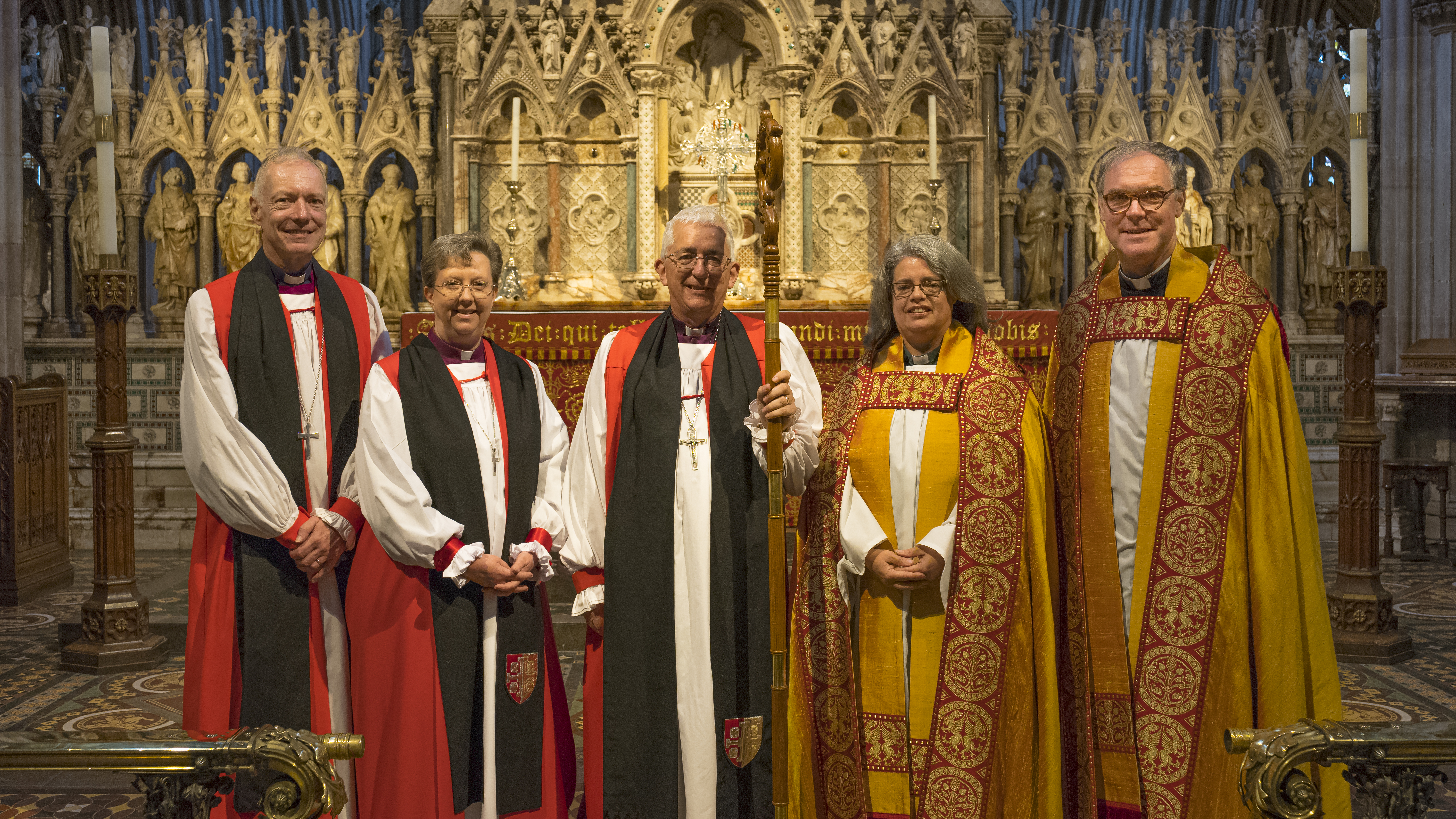 Photos from the service courtesy of Lichfield Cathedral Photographers.