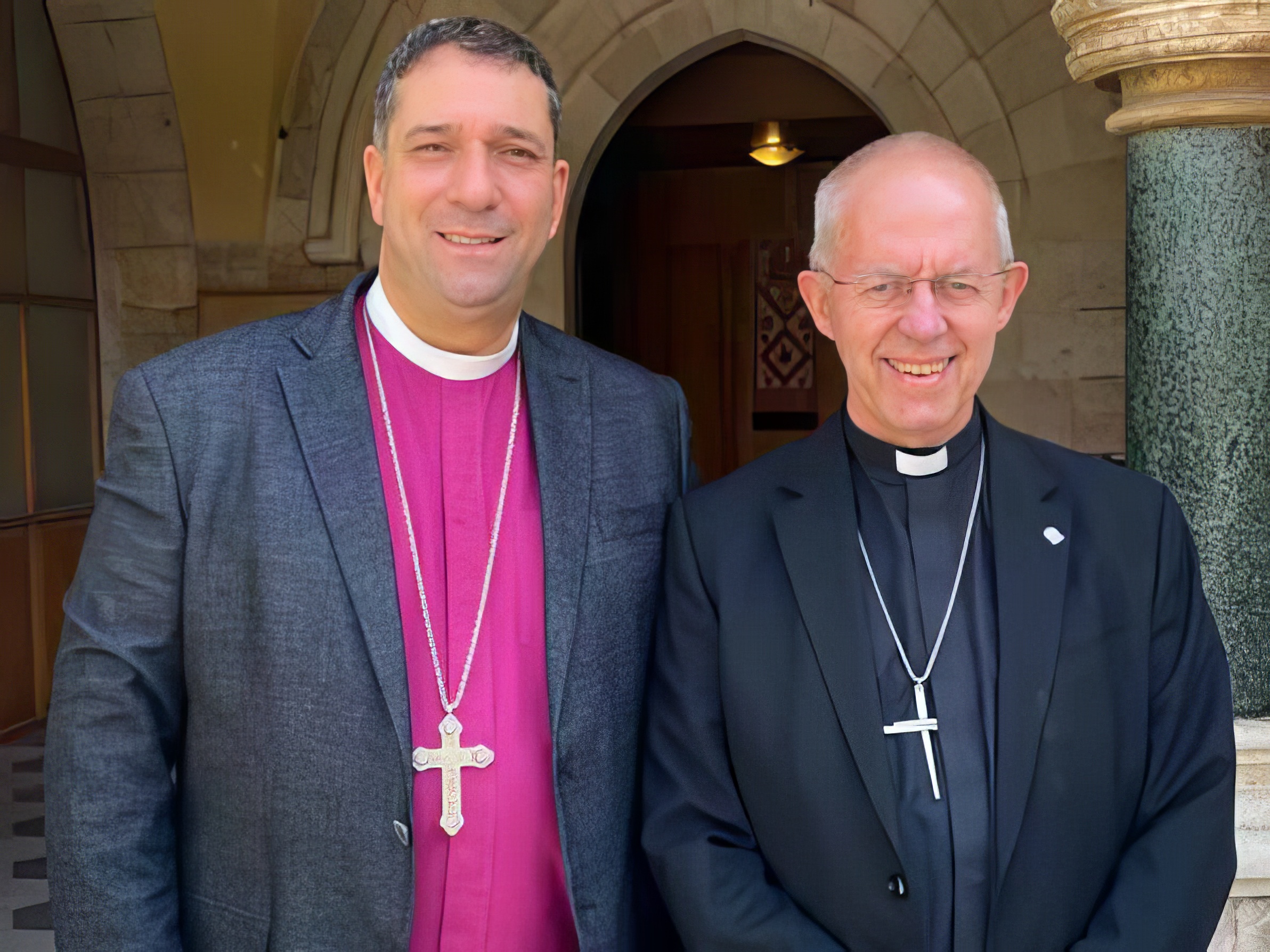 The Archbishops of Jerusalem and Canterbury launched a joint appeal to support the work and repair of Ahli Hospital in Gaza City on Tuesday.
Archbishop Hosam writes:
"my sisters and brothers in Christ, I appeal to you to first of all to pray for our mission here, as well for the peace of Jerusalem (Psa 122:6). Secondly, advocate with your representatives for a just and lasting peace in the Holy Land, so that all who dwell within these lands can live in security. Finally, if you are able, support our ministries in Gaza, Palestine & Israel, and throughout the Diocese of Jerusalem by contributing financially through one of our international partners."
In the diocese, many churches have been praying earnestly about the situation in Gaza.
Revd Debs Walton, vicar of the PEW group of churches, has led prayers for Gaza in her north Shropshire parishes of Prees, Edstaston and Whixall.
"I find many people here are worried about how to engage with a complex and divisive issue. People are really grateful to hear the voice of the Church and archbishops among the confusion of the media storm. And Christians here want to know about their fellow Christians in Palestine and Israel. We've found the resources from Christian Aid and Embrace the Middle East really helpful in shaping our prayers.
"I've been to the Holy Land a number of times and heard the experience of Palestinian Christians in the past and been in touch with a number in the West Bank but in recent days they have gone very quiet. Replies to my messages became fewer words, then just emojis and now almost total silence. I think they are terrified about what could happen next, and fear for their own safety and security. We seek to pray for the hope and light of Christ to be found in a very bleak situation."
Our bishops endorse the appeal, recommending donations are sent through the UK partner Friends of the Holy Land.
"As Christians, as followers of the Prince of Peace, our hearts are broken as we continue to witness the devastating impact of war in the Holy Land. We are deeply saddened at the explosion at the Al-Ahli Hospital, run by the Diocese of Jerusalem, in the heart of Gaza city and we hold in prayer those who lost their lives, those injured and all families and friends affected by this tragedy.

"The Archbishop of Canterbury and Archbishop Hosam of Jerusalem have issued an appeal to Christians across the world to support the Al Ahli Hospital's work in caring for our sisters and brothers who are suffering at this time by contributing to the Gaza Appeal. I would warmly encourage you to read their letter and to respond as you can to this request."
+Sarah Shrewsbury
+Matthew Stafford
+Paul Oswestry
---
Some of the useful resources referred to can be found on Christian Aid and Embrace the Middle East websites.