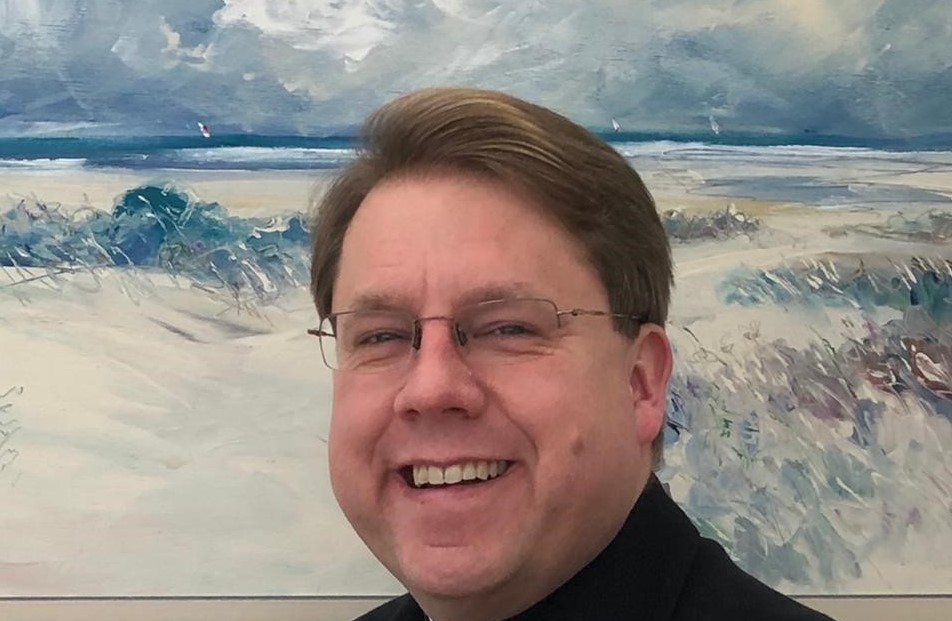 Adam Edwards, the Chief Officer of Transforming Communities Together (TCT), is to leave his role for a national position with the Church Urban Fund (CUF).
TCT is an independent charity which was established in in 2014 as a joint venture between the Diocese of Lichfield and CUF to work with churches and local organisations tackle poverty and the causes of poverty in and around the Black Country, Staffordshire and northern Shropshire. Its mission is to partner with others, seeking the common good, working for justice as people of hope, so that communities may flourish and those who are vulnerable, isolated, and disadvantaged might enjoy life in its fullness.
Adam took over as Chief Officer at the end of 2020 and has steered TCT and its staff through a challenging period which has seen the charity adapt its work to meet the practical needs of communities during the Covid pandemic, working closely with the NHS and other key partners.
He said: "It has been a huge privilege to work with Transforming Communities Together, and to experience the impact that TCT's work makes on communities, especially during the additional challenges that the pandemic has brought about for those most in need. I am looking forward to continuing to work with TCT as part of CUF's Together Network and also through my ministry as an assistant priest in the Diocese of Lichfield."
Adam will continue to lead TCT until the end of March 2022 before becoming Deputy Chief Executive Officer for CUF, a national charity which works through the Church of England's local parish networks, with churches and alongside other faith-based and secular organisations, national and local government, charities and foundations, as well as individual supporters, to bring about positive change in communities.
The Bishop of Shrewsbury, the Rt Revd Sarah Bullock, the Chair of TCT, said: "This national appointment is a testament to Adam's highly effective leadership of TCT during a very challenging time due to the pandemic. Adam has worked to build relationships and new connections for TCT which has enabled us to respond to the practical needs of our communities. Hundreds of people have taken part in Covid Q&A webinars in areas where vaccine take-up has been a challenge, many people have benefited from Covid Cash Recovery sessions to help tackle financial hardship and there has been increased to support people with dementia and in the key areas of mental health and wellbeing. TCT's loss will be CUF's gain and I wish Adam continued success in his new role."
Work to find a new Chief Officer for TCT has already begun with the role due to be advertised shortly. Before he departs, Adam will work closely with TCT's new Senior Development Worker Jon Miles who started his new role with TCT last month and was previously Director of Partnerships for CUF.