Bishop Michael's Christmas message: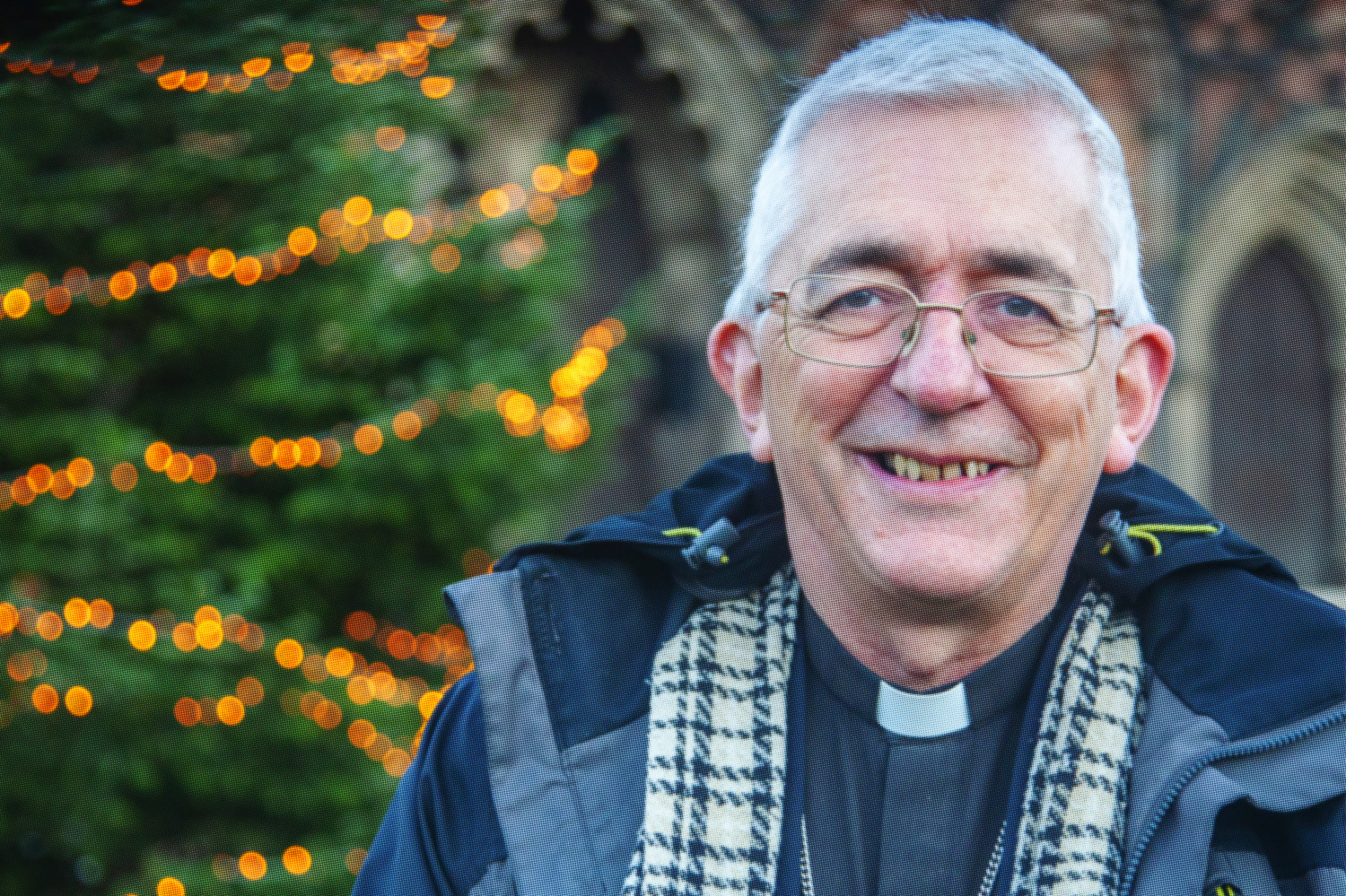 Over this autumn and winter, in churches and church halls of different denominations, in places belonging to other faiths, in libraries, fire stations and other community buildings, people are being invited to come in from the cold to enter a warm, heated space, where they can meet with one another and enjoy conversation and a hot drink or meal together. The instinct to welcome people into our own space is deep within us as human beings, and perhaps it has felt more strongly than ever this year, when so many are experiencing cold and poverty, as fuel bills rise and the cost of living crisis bites.
What has all this to do with Christmas, you might ask. In a word: everything. For Christians, this great festival is a celebration of the wondrous story of our God coming among us to share our life, with all its challenges and hardships. The gospels tell us that he met a mixed reception when he came. Jesus was welcomed by some, by poor shepherds from Bethlehem and by learned scholars from the East. But John also says that 'he came to his own, and his own did not receive him'. In so many nativity plays, a tea towel-clad child taking the part of the innkeeper will sternly announce to Mary and Joseph that there is no room at the inn. Some will go further, and cast somebody as the evil King Herod, ordering a massacre of all the male children of Bethlehem.
The welcome, or lack of welcome, that different people gave to this little God who came to visit our cold, dark and needy world says so much about the society of Jesus' time. And the welcome we give, or fail to give, to people who are cold, hungry, struggling with finances today says so much about our own society. I hope and pray that this year Christians, people of all faiths, and all of goodwill can find the best ever Christmas through giving a warm welcome to those who need it most.
The Rt Revd Dr Michael Ipgrave
Bishop of Lichfield