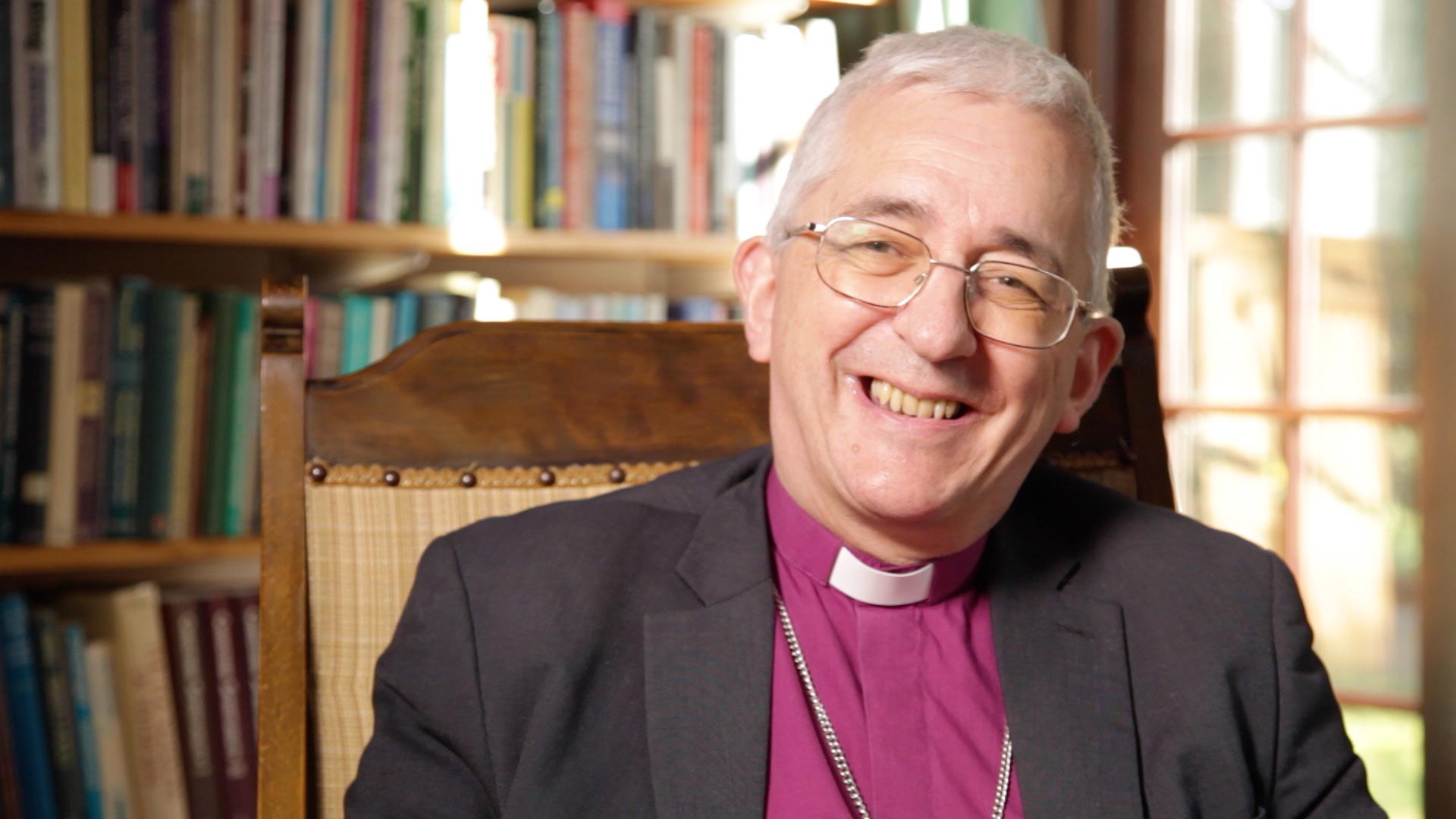 The Right Reverend Dr Michael Ipgrave has been named as the new Bishop of Lichfield.
He assumes responsibility for one of the Church of Englands largest dioceses, leading an episcopal team with the Bishops of Wolverhampton, Stafford and Shrewsbury.
Bishop Michael (57), the current Bishop of Woolwich in the Diocese of Southwark, will be the ninety-ninth Bishop of Lichfield, in a line going back to St Chad in the seventh century. He succeeds the Right Reverend Jonathan Gledhill, who retired last year.
Today, Bishop Michael is visiting Wolverhampton, Stoke-on-Trent, Little Drayton and Lichfield on a tour meeting churches and communities across the Diocese.
In this personal welcome message to the Diocese, Bishop Michael says:
Ive had twelve wonderful years in London but I am so looking forward to coming back to the Midlands. Lichfield is the mother church of the Midlands, and the city of St Chad, a man of great humility and profound Christian faith.
The Bishop of Wolverhampton, the Right Reverend Clive Gregory welcomed the news: A year ago on St Chads Day, Bishop Jonathan announced his retirement as Bishop of Lichfield. Today, on St Chads Day, we can share the wonderful news that Bishop Michael is joining us here in the West Midlands. He brings with him a rare combination of gifts, as theologian and teacher, pastor and mission enabler, which will greatly enrich our life as a Diocese.
The Reverend Sarah Schofield, Vicar of All Saints, Wolverhampton, said Im excited that Bishop Michael is coming first to Wolverhampton, to see our diverse churches and discover the joys of the Black Country and its people."
The Right Reverend Geoff Annas, Bishop of Stafford, said I am really thrilled by the news of this important appointment. Our new Bishop brings a valuable wealth of experience and expertise, especially in the area of Inter Faith relations.
The Archdeacon of Salop, the Venerable Paul Thomas, said I have known Michael since we were both students at Oriel College, Oxford and I hold him in high regard as a person of deep integrity, high intelligence and wide-ranging interests. I believe he will bring both enrichment and encouragement to Christians in North Shropshire, and a genuine openness and attentiveness to people of other persuasions and perspectives.
The Very Reverend Adrian Dorber, Dean of Lichfield, said Im extremely pleased to welcome Bishop Michael to Lichfield. He is a person of proven experience and wisdom, combining his many gifts with great approachability and personal warmth.
The Bishop of Southwark, the Right Reverend Christopher Chessun, said I rejoice that Bishop Michael Ipgrave has been appointed to the See of Lichfield. He will bring to his new role a heart for mission and a humble, gentle, yet purposeful manner which will be a blessing to the people of Lichfield Diocese. He will be much missed and we will all pray for him as well as the parishes and people of his new Diocese.
About Bishop Michael
The Right Reverend Michael Geoffrey Ipgrave OBE, MA, PhD is currently Bishop of Woolwich in the Diocese of Southwark. He grew up in a small village in Northamptonshire. He studied mathematics at Oriel College, Oxford, and trained for the ministry at Ripon College Cuddesdon, Oxford after a year spent working as a labourer in a factory in Birmingham.
He was ordained Deacon in 1982 and Priest in 1983 in the Diocese of Peterborough. After more than twenty years ministry in Leicestershire and Japan, he became Archdeacon of Southwark in 2004. He was Canon Missioner at Southwark Cathedral from 2010 to 2012, Chair of the Southwark and London Diocesan Housing Association, and Anglican Borough Dean of Southwark. Prior to this he had been Inter Faith Relations Adviser to the Archbishops Council and Secretary of the Churches Commission on Inter Faith relations.
He was awarded the OBE in the New Years Honours List in 2011 for services to inter faith relations in London. Since 2012 he has been Area Bishop of Woolwich in the Diocese of Southwark. He chairs the Council of Christians and Jews, and is co-Chair of the Anglican-Lutheran Society and of the Church of Englands Mission Theology Advisory Group.
Bishop Michael has written extensively on inter faith issues, religion and human rights. He has edited six volumes on Christian-Muslim relations, is the author of Trinity and Inter Faith Dialogue(Peter Lang, 2003), and has contributed about thirty journal articles and book chapters.
Bishop Michael is married to Dr Julia Ipgrave, a Senior Research Fellow in the Department of Humanities at Roehampton University. They have three grown up sons, one with a German and one with a Russian wife, and are looking forward to the birth of their first grandchild in Germany.
Michael and Julia are enthusiastic about things Japanese. They enjoy walking, and are looking forward to exploring Staffordshire and Shropshire on foot. He is a supporter of Leicester City FC.