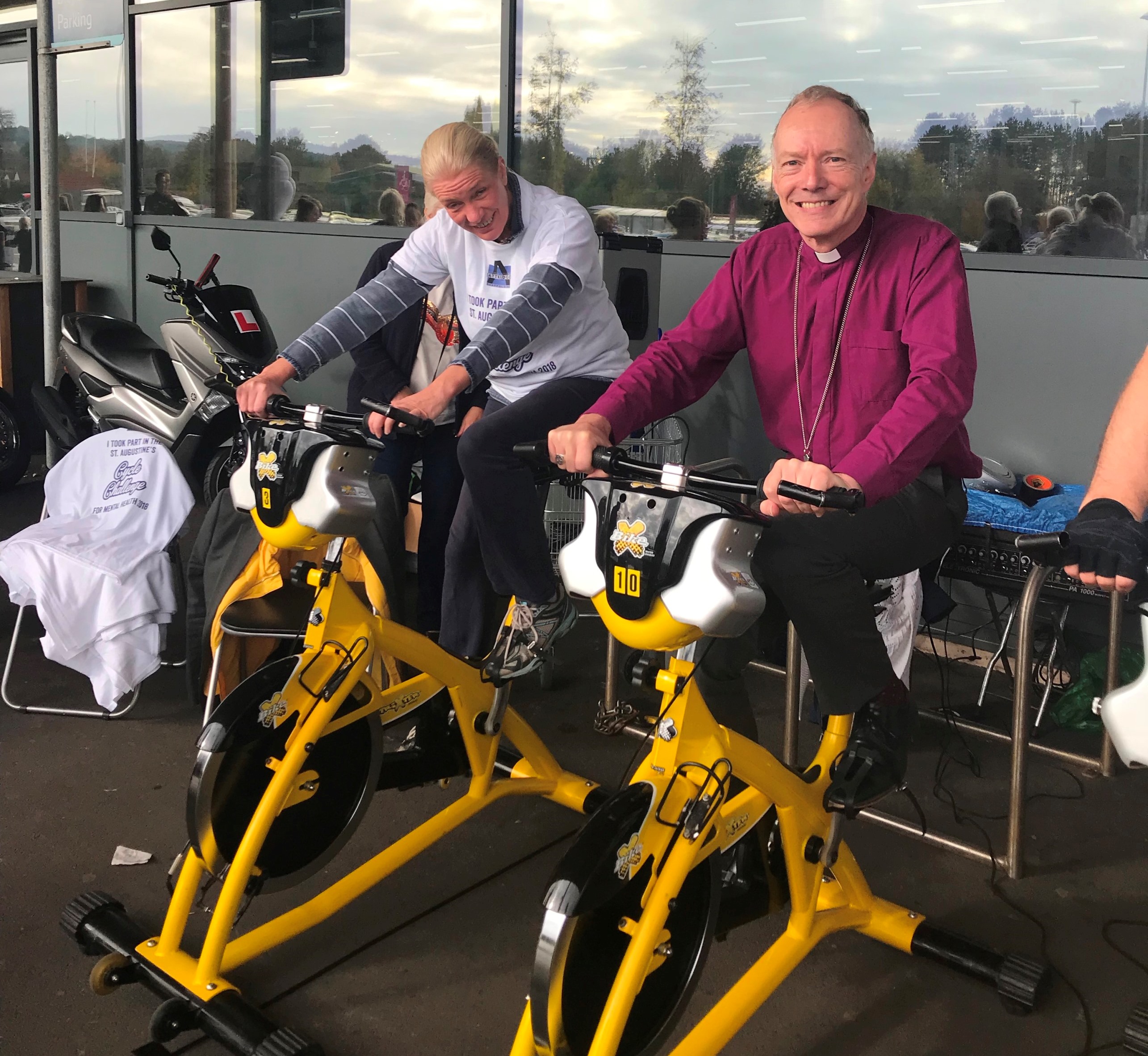 Over 200 people lined up to raise thousands of pounds for mental health services in Rugeley.
St Augustines Church and friends organised the event to increase the profile of mental health recovery in Rugeley.
On Saturday local MP Amanda Milling and the Bishop of Wolverhampton, the Rt Revd Clive Gregory, together with Ward Councillor (Weston Springs, Rugeley) Olivia Lyons and Ward Councillor (Etching Hill Rugeley) Paul Startin joined others outside Tesco in Rugeley for the first Cycle Challenge for Mental Health. The event raised over 5,000.
Rugeley Leisure Centre provided the bikes, Attridge Scaffolding was the main sponsor for the event together with Palletways UK Ltd, Salford Van Hire and JCB. The cyclists, who were all sponsored by friends and family, covered the equivalent of over 700 miles peddling to raise money and the profile of the lack of mental health provision in the Rugeley area. Different teams of cyclists came together: 1st Rugeley Scouts, Etching Hill School, Chancel School, Attridge Scaffolding, Tippers, Tesco, the Fire service, St Augustines Church and others.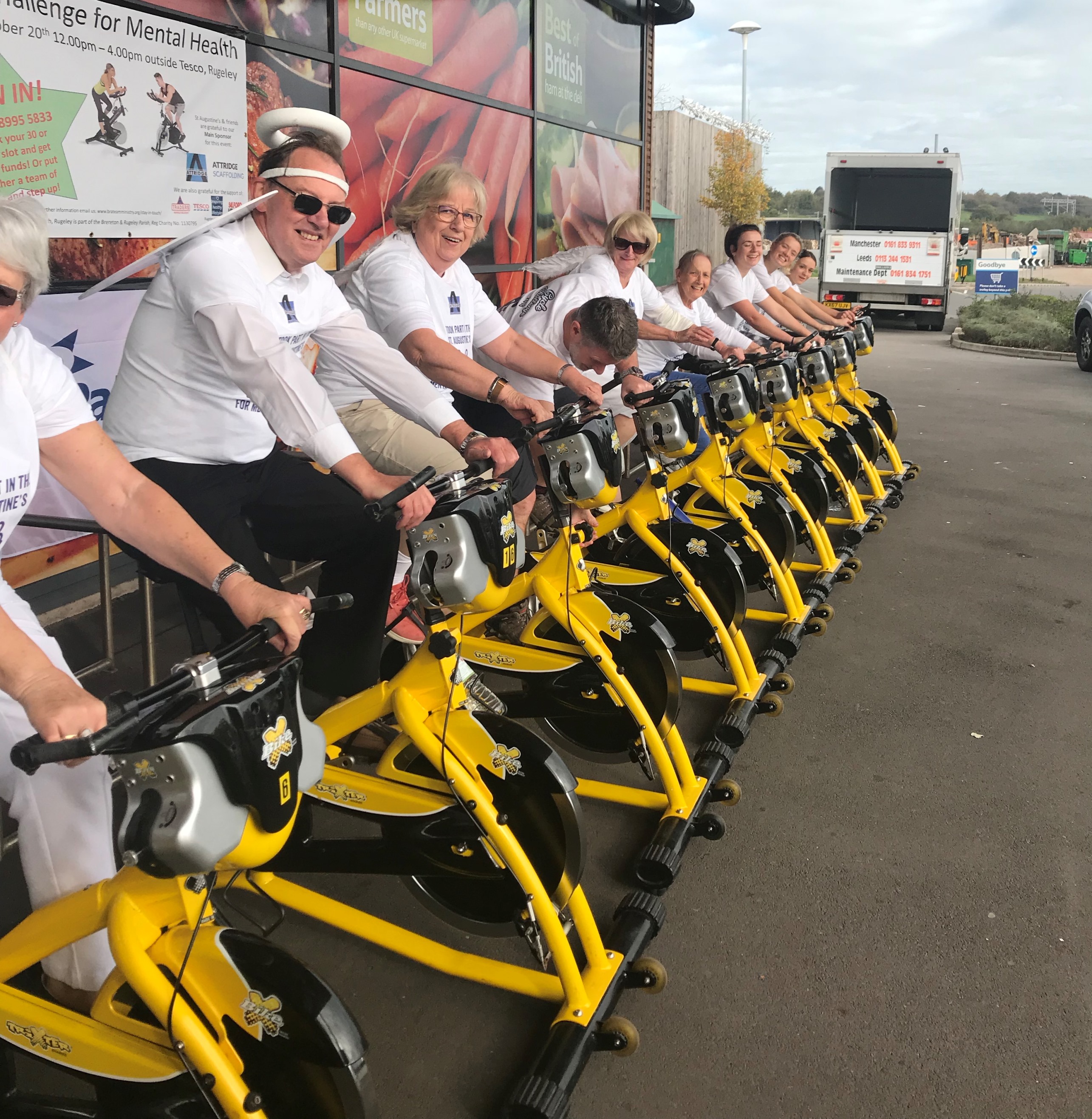 Team Rector for the Brereton, Rugeley and Armitage Team Ministry, Revd Dr David Evans, said: It was a great event that demonstrated how powerful it is when people come together! It simply is not good enough that Rugeley is left with so few services for people with poor mental health. Services have been centralised over the Chase to Cannock and elsewhere. I have spoken to people who have lost their support because they werent well enough to get on a bus and travel to Cannock for their treatment.
David is encouraging the local community to come together to provide befriending and other simple but effective support. St Augustines Church is working with a local therapist to run The Changing Room Counselling service at the church every week. It is a free service. People can call 075 9125 7737 to arrange an appointment.
Pictured top: Bishop of Wolverhampton, Rt Revd Clive Gregory and Amanda Milling MP taking part in the Cycle Challenge for Mental Health outside Tesco.