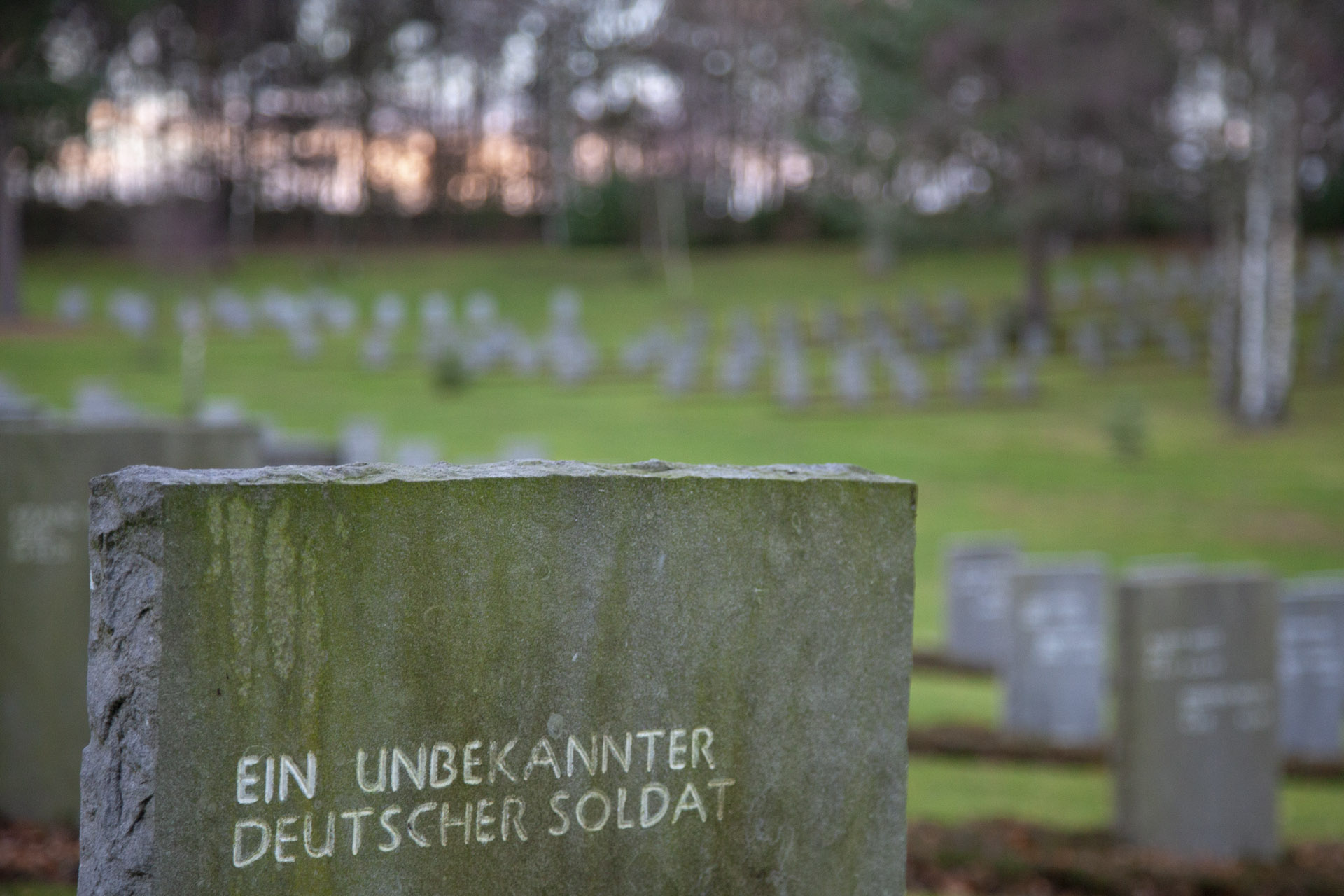 Christians representing churches across the Midlands and Germany joined for a poignant service on Cannock Chase to remember those lost in both World Wars.
The Cannock Chase German Military Cemetery was the focus for an act of commitment to peace, led by the Bishop of Lichfield, the Rt Revd Dr Michael Ipgrave, as the country continues to mark the centenary of the World War One Armistice. With almost 5,000 burials, the cemetery near Hednesford is the countrys main memorial site for German and Austrian nationals who died in the UK during both World Wars.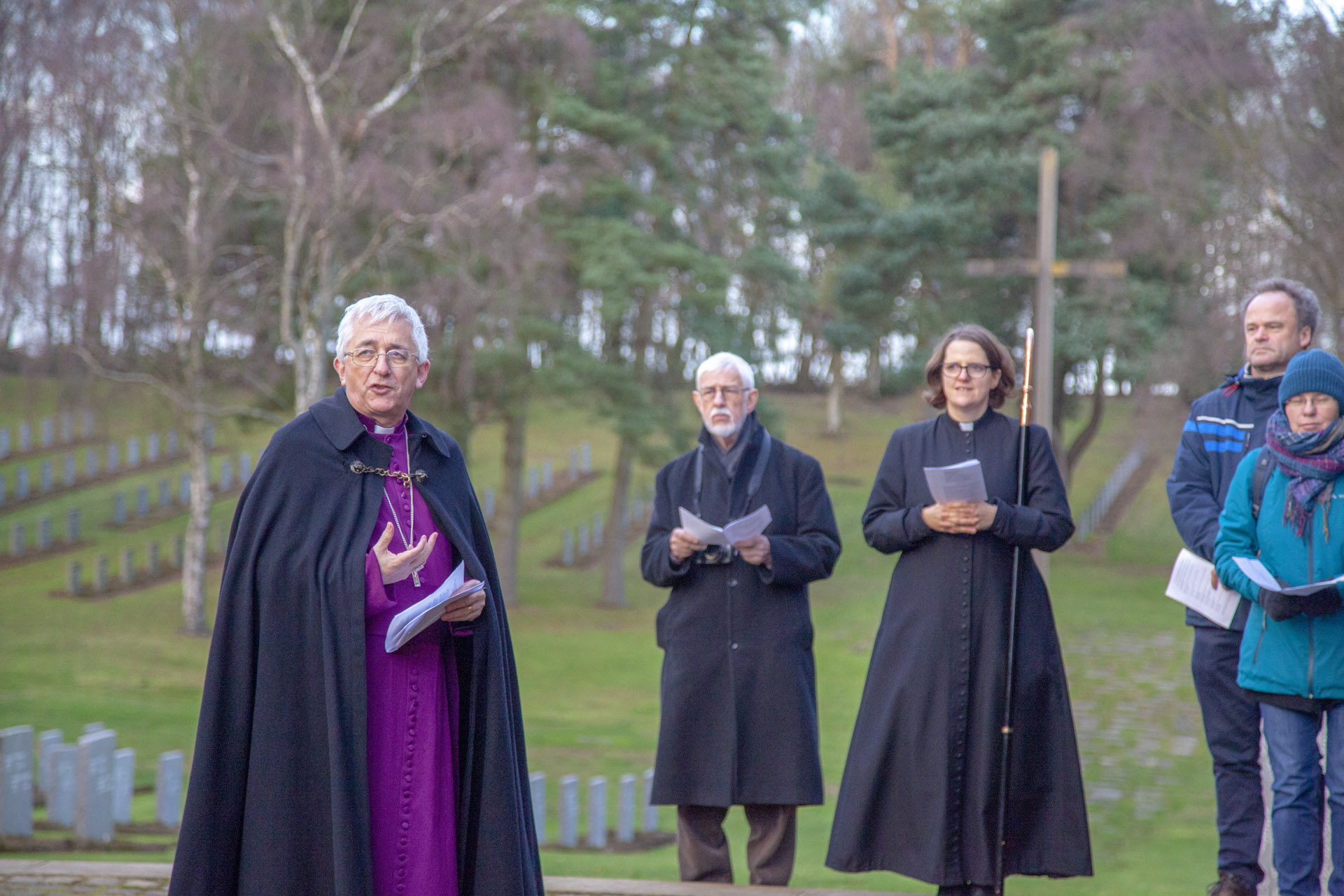 It was part of a wider programme of events during the annual Anticipating Advent experience which has become a regular calendar fixture with Lichfield Dioceses partners, the Nordkirche Lutheran Church in Northern Germany. The small group from the Nordkirche also spent time in Lichfield Cathedral and churches across the Diocese and visited the site of the Peace Woodland at Lichfields Beacon Park which will include a Nordkirche peace tree.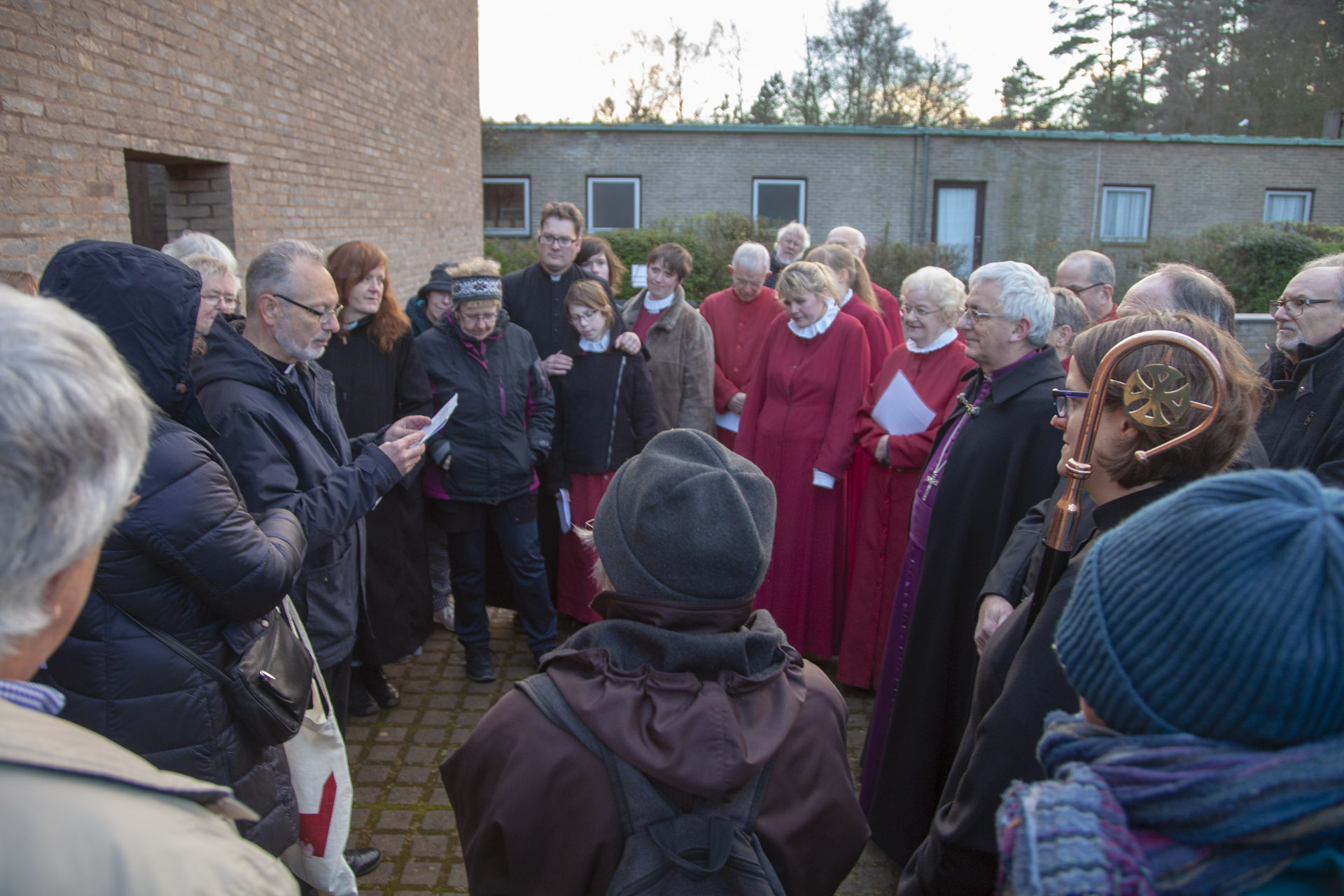 Revd Christa Hunzinger, from the Nordkirche, said: I am so thankful for the great hospitality we have received in Lichfield Diocese. Especially in this year of the centenary of the first World War, it is so good to remember the terrible losses of wars together. We had a very moving service on the German War Cemetery at Cannock. And I am very much impressed by the 'Imagine Peace' programme of Lichfield Cathedral. The 20,000 doves in the nave done by school children are such a powerful image. And I am looking forward to having a Nordkirche tree planted in the Peace Woodland in Beacon Park.
In this time where Europe seems to be in the danger of drifting apart it becomes even more important that we as churches stay together and proclaim God's love and our unity in Christ. I am very thankful that our churches can already look back to more than 30 years of partnership, first with the Lutheran Church in Mecklenburg, now in all Northern Germany.
Trip organiser, the Revd Preb Terry Bloor from Newcastle-under-Lyme, added: Its so good to be welcoming visitors from the Nordkirche and for the opportunity to consolidate friendships, catch up on their news and plan for our future as we journey on building Gods kingdom in our respective communities.