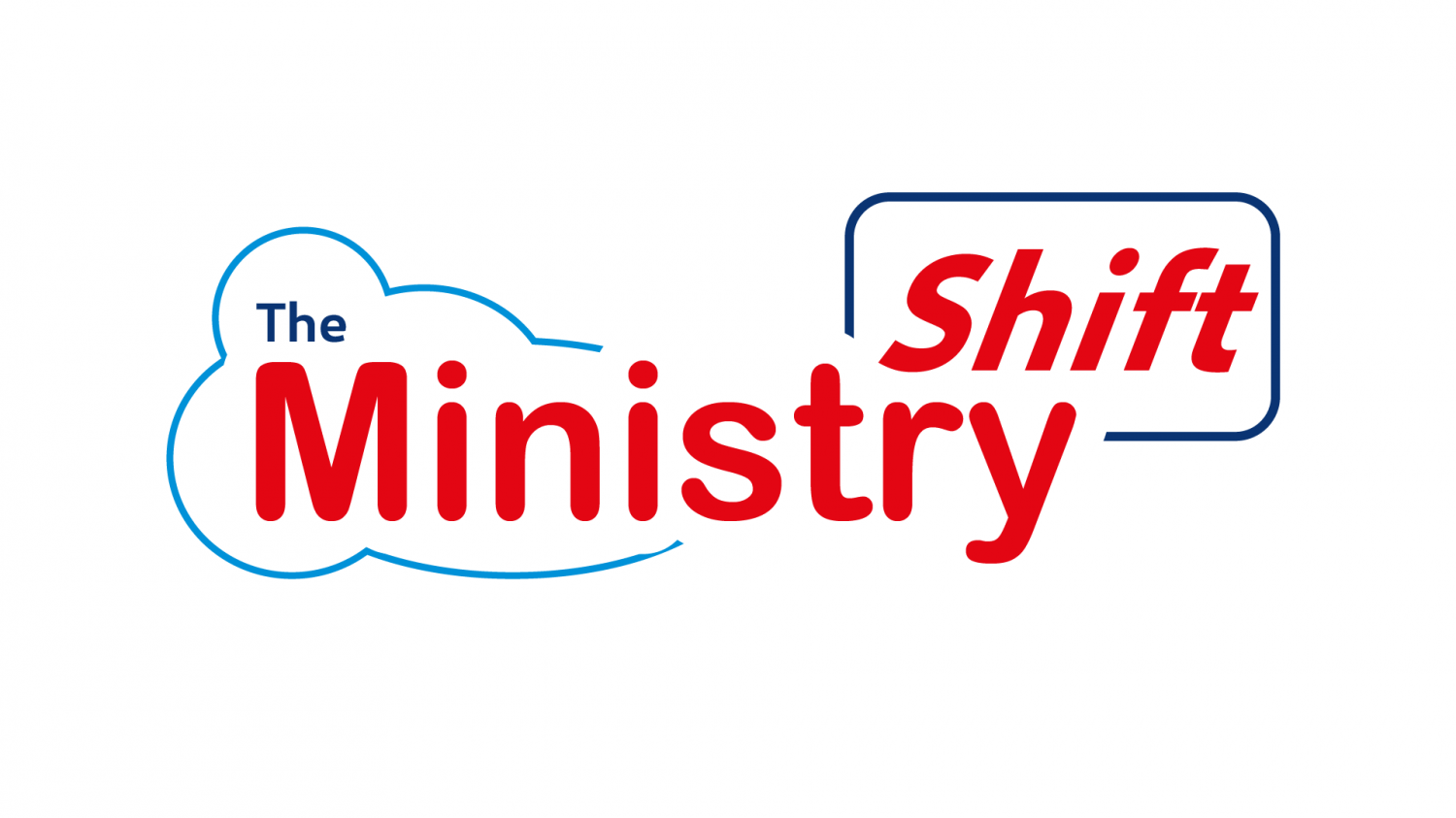 'The Ministry Shift' was a weekly, 15-minute show that began during covid lockdowns featuring Lichfield Diocese ministers reflecting on – and wrestling with – living out their calling in changing times.
From morale to online ministry; from staying in touch with the community to maintaining a prayer life – we explored how the coronavirus is impacting ministry for ordained and lay alike with a new show each week. Occasional specials continue to be added as subjects become pertinent. Watch past shows on YouTube.
Extra 08 - 2023 Lent Courses
January 2023
Champions Christopher Landau and Emma Crick de Boom share with Bishop Matthew the thinking behind the Unity and Difference courses and how they might be appropriate in different settings.
Season 2 - Autumn 2020-Spring 2021
The Ministry Shift episode 36 - Energising the parish
This week Charlotte Gompertz leads a panel looking at three ways in which distinct approaches to ministry can energise parish life.
The Ministry Shift episode 35 - School chaplaincy
With all pupils and staff returning to schools this week, The Ministry Shift explores the different basis and roles of chaplaincy in schools. Simon Foster hosts a panel comprising Deborah Walton, Alex Wolvers, Robert Goddard, and Debra Dyson
The Ministry Shift episode 34 - St Chad, Bane or blessing?
On St Chad's Day, the panel discuss the place of saints in our faith today.
The Ministry Shift episode 33 - What is a vision?
Without Old-Testament-speak, businesses perish. Or something similar? Whatever that means... Andrew Swift, Lindsey Hall, Deborah Walton and Jim Trood try to make sense of that, with oversight from Rt Revd Matthew Parker.
The Ministry Shift episode 32 - Interim Ministry?
Caretaker? Consultant? Comforter? What is 'interim ministry' and should we be concerned about it, whether in the hills of Staffordshire, the conurbations of the Black Country, or the prairies out west...
The Ministry Shift episode 31 - Self-care
How do clergy survive the new landscape? Does productivity = good ministry? The panel share some of their tips to hopefully thrive.
The Ministry Shift episode 30 - The new communication
How will Zoom culture change the way we do training, governance and communication?
The Ministry Shift episode 29 - Fostering relationships during lockdown
It's all very well talking to our computers, but how's that affecting the way we relate to those we love and serve?
The Ministry Shift episode 28 - Shaping for mission | Finding our feet
Sharing initial actions and reactions to the Shaping for Mission process on the ground.
The Ministry Shift episode 27 - 2021: What's your prayer?
Jim Trood, Pete Bate, Jules Smith, Adrian Stone and Fiona Neads look to the year ahead
The Ministry Shift episode 26 - The TMS Awards
TMS producer Revd Simon Foster introduces a celebration of those who've made particularly impressive shifts in ministry in 2020, where he chats to those to both lay and ordained leaders who've been nominated.
The Ministry Shift episode 25 - Theological reflection on 2020
On The Ministry Shift we ponder on the practice of theological reflection at the end of the year. Or the beginning of the year if thinking liturgically. Or not at all if you have a dozen socially-distanced sermons to prepare...?
The Ministry Shift episode 24 - Preaching in Advent and Christmas
Merry Smith hopes to nab some good ideas from some regulars on the show and bonus input from Adrian Dorber, Dean of Lichfield Cathedral
The Ministry Shift episode 23 - Doing Deanery Differently
A trio of rural deans discuss how covid and other matters are challenging and improving the role of deaneries.
The Ministry Shift episode 21 - Schools and Mission
- hear from teachers, schools adviser, school chaplain and clergy
The Ministry Shift episode 20 - Thinking Mission
Revd Jim Trood asks what mission looks like through from different perspectives.
The Ministry Shift episode 19 - 'A hopeful Christmas?'
More considerations and tentative plans for celebrating Christmas...
The Ministry Shift episode 18 - 'Shaping for Mission'
'Shaping for Mission' is today's topic on The Ministry Shift as Archdeacon Matthew Parker hosts his last episode for a while before he metamorphoses into Bishop of Stafford at the start of 2021. 'Shaping for Mission' is... well, watch the episode to find out
The Ministry Shift episode 17 - Remembrance and remembering
Clergy discuss their plans for All Souls and Remembrance Day, how to care for the grieving and grateful
The Ministry Shift episode 16 - Looking forward to Christmas?
As it's mid-October, church leaders' thoughts are passing Harvest and beginning to focus on Advent and Christmas.