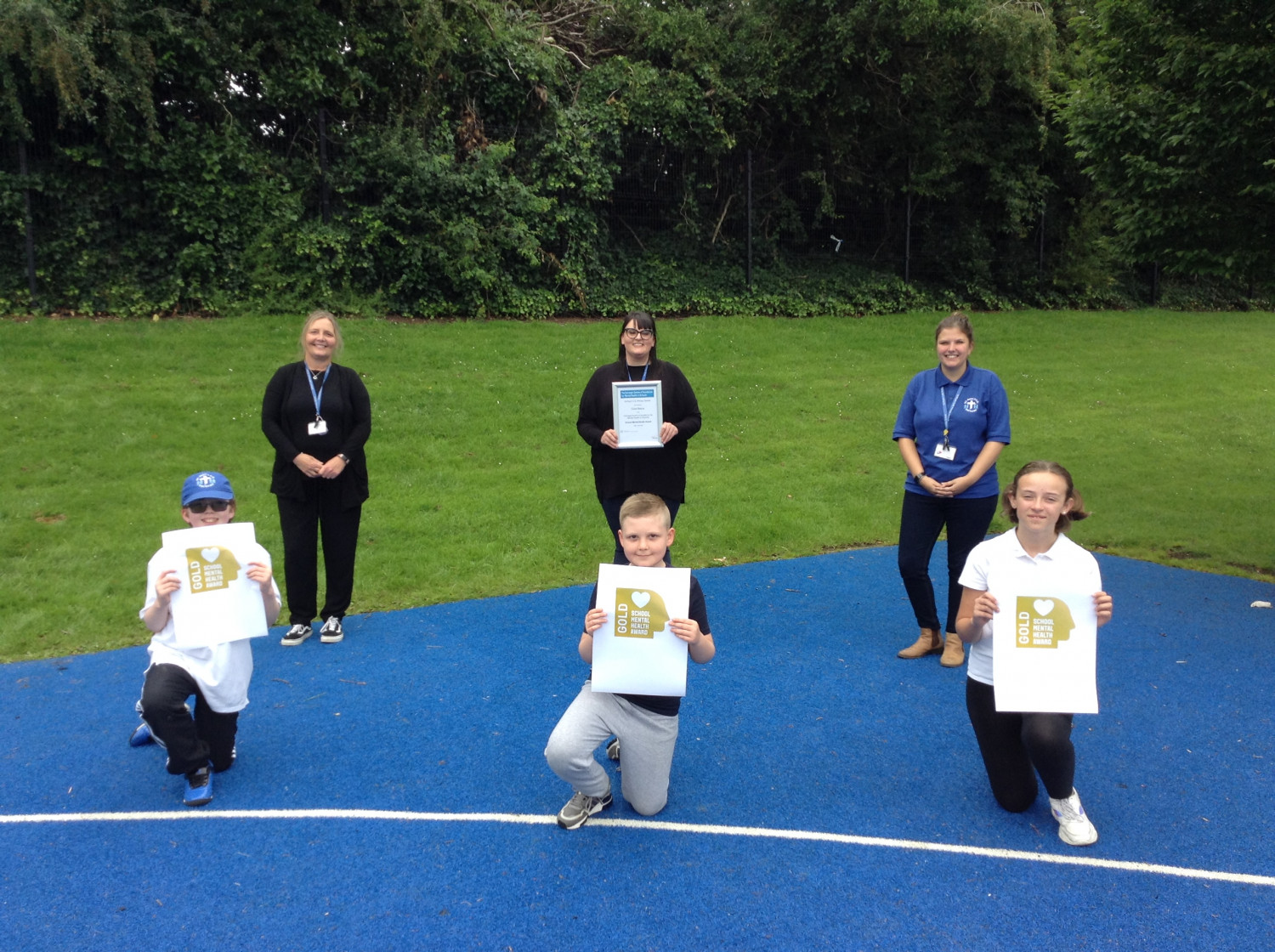 A Church school in Stoke-On-Trent has achieved a pioneering School Mental Health Award.
St Paul's C of E Primary School was awarded a Gold standard for its outstanding mental health and wellbeing provision by the Carnegie Centre Of Excellence For Mental Health In Schools.
The school in Longton provides a wide range of activities to boost the wellbeing of pupils, families and staff, including whole staff training on mental health and well-being, appointing a Mental Health and Well-being lead, having learning mentors to work with the children, multiple Mental Health First Aiders, Mindful moments throughout the school day and staff social events.
It has also trained some staff members to support families that have experienced mental health issues. In conjunction with this they have a Young Minds counsellor on site (part-time).
Headteacher Nicola Finney said: "I am extremely proud of the whole school team and the dedication of our Mental Health Lead, Philippa Turton, who has shown devotion to supporting pupils, staff and parents. The work we have undertaken in school to promote and support positive mental health and well-being has and is having a positive impact on outcomes for all, receiving acknowledgement of this work with the Gold Award is the icing on the cake really, but the work doesn't stop now.
"A focal point of the school's mental health and wellbeing provision is to focus on regulation and relationships which then help the children and their learning in all areas. Also ensuring that we are as proactive as possible and making sure provision is available internally to school as soon as we see a child that needs support, before calling upon external agencies for support. That said the relationships we have built up with external partners ensures that children and adults have the support they need. We are so grateful for the support of Younger Minds and all that they do to support the pupils of St Pauls. Governors and Senior Leaders have tried to support staff in many ways including working hard to reduce the pressures of maintaining a good work life balance, supporting physical and mental well-being also."
Philippa Turton, Mental Health and Well-being Lead, said: "Having been awarded Gold has endorsed that what we are doing as a school is beneficial for our children and that our ethos is clear to others. We will continue to strive for 'gold' (and beyond!) to support our children, their families and our staff. I am so pleased at all that we have been able to achieve."
The award was established in 2017 by the Carnegie Centre of Excellence for Mental Health in Schools – part of Leeds Beckett University – and social enterprise Minds Ahead.
The Carnegie Centre of Excellence for Mental Health in Schools aims to strengthen pupils' mental health by supporting schools to make a positive change at all levels of the UK's education system, improving students' outcomes and life chances.
Professor Damien Page, Dean of Leeds Beckett's Carnegie School of Education, said: "Achieving this award is not just recognition of a whole-school approach to mental health, it's a recognition of the school's commitment to improving the life chances of children. We're truly proud to have worked with St Paul's C of E Primary School in this vital work and look forward to further collaboration."
Nationally, more than 600 schools have signed up to take part in the mental health award.
Dean Johnstone, founder and CEO of Minds Ahead, said: "This award shines a light on the excellent work schools are doing to promote mental health for their community of children and adults.
"It is thrilling and humbling to learn about St Paul's C of E Primary School and the many other schools engaged in the quality award process. I'd like to offer my congratulations on this deserved recognition."