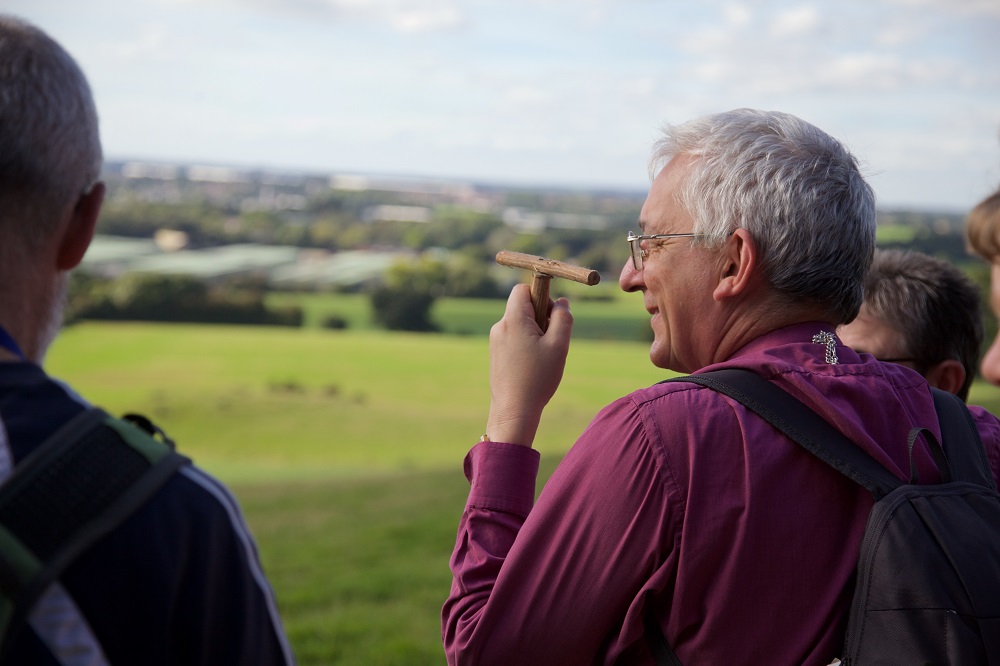 In his New Year message, the Bishop of Lichfield, the Right Revd Dr Michael Ipgrave (above), says:
"We live in this part of England in the heart of the ancient Kingdom of Mercia, which means the land of the borders (the marches). Geographical and political boundaries criss-cross one another here, but so do lines of difference between people: ethnic and cultural groups; Christians, Muslims, people of other faiths and of none; urban and rural; young and old; rich and poor, and so on. Last year, it felt at times that those differences were hardening into divides, as anxiety, resentment and, on occasion, hatred were expressed with less and less restraint.
"My hope for 2017 is that it will be a year to cross boundaries, to take the risk of walking across the road, of stepping outside our comfort zones, of responding to those who are different to us with the kindness and generosity which we know we can show. As a Christian, I believe this is the way we are meant to live; it is the way that Jesus lived, and the way our churches try to model. We often get it wrong, but we know that at the heart of our life is a commitment to reconciliation across all boundaries.
"That is the way the first bishop of Lichfield, Chad, lived he walked about everywhere in Mercia, inviting those he met to join him as companions on a pilgrimage in search of a better kingdom. My experience of walking in friendship and trust with those different from me has always been that my life is enriched by their generosity; my hope is that our world and our society may be a kinder and less divided place next year."