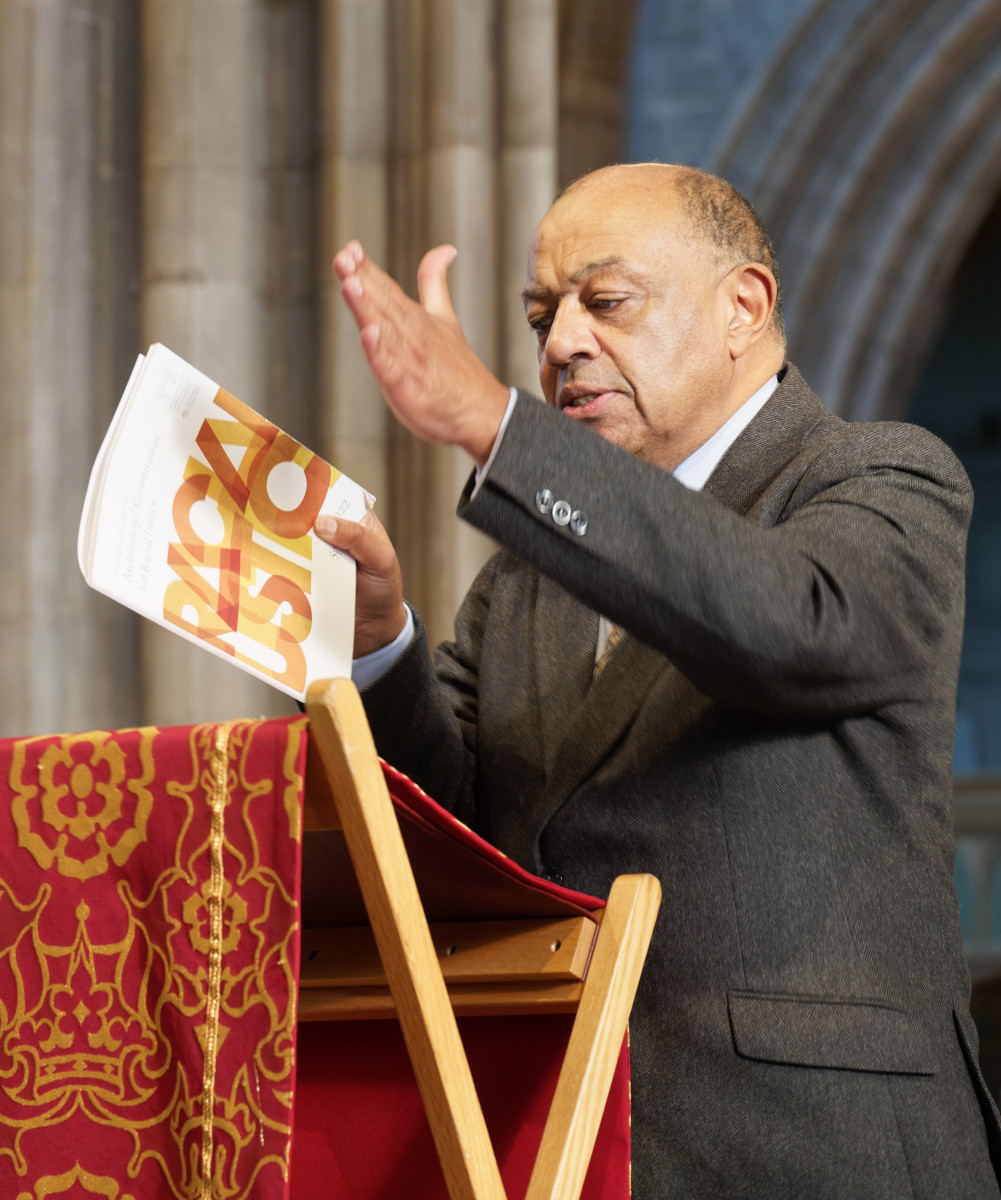 The Rt Hon Lord Paul Boateng urged Christians to fight racial justice as part of the "imperative to act" as followers of Jesus Christ.
Lord Boateng was speaking at a special event at Lichfield Cathedral focusing on racial justice and inclusion in the Church of England.
His words followed an update on the work of the diocese's Racial Justice and Inclusion Task Group by its co-convenors the Ven Julian Francis and the Revd Pamela Ogilvie, who was warmly thanked as she stepped down from the role.
Lord Boateng, who chairs the Archbishops' Racial Justice Commission, said: "We are here because we are followers of the Risen Lord and seek to respond to his call to follow Him. That's why racial justice isn't something we can put in a little box to open from time to time."
He explained how the issue of racial justice is "central to all of the contexts in which we come together as followed of Jesus Christ" and outlined how people from the Global Majority were more likely to suffer at the hands of climate change, Covid and conflict across the world.
"Inaction is not an option. As followers of Jesus Christ we are called to action. The imperative is to act - to love him and to love each other as we love ourselves. We have to move from love as a sentiment to love as a strategy," Lord Boateng said.
Reflecting on his experiences in South Africa as apartheid was beginning to be dismantled, he added: "No-one will ever tell me it is not possible to create channels through which the Holy Spirit can work and totally change the situation in which we find ourselves. We are people of hope. Augustine of Hippo said hope has two beautiful daughters: anger at the way things are and the courage to do something about it."
Lord Boateng, of Ghanaian and Scottish origin, became the UK's first black cabinet minister when he was appointed as Chief Secretary to the Treasury in 2002. He then served as the British High Commissioner to South Africa from 2005 to 2009 and was introduced as a member of the House of Lords in 2010.
Mandated to drive 'significant cultural and structural change on issues of racial justice within the Church of England', the Archbishops' Racial Justice Commission is charged with monitoring, holding to account and supporting the implementation of the 47 recommendations of the Racial Justice Taskforce which were laid out in the taskforce's comprehensive 2020 report From Lament to Action.

---
Photos: (c) Chris Lockwood/Lichfield Cathedral Photographers
Other key points in video: