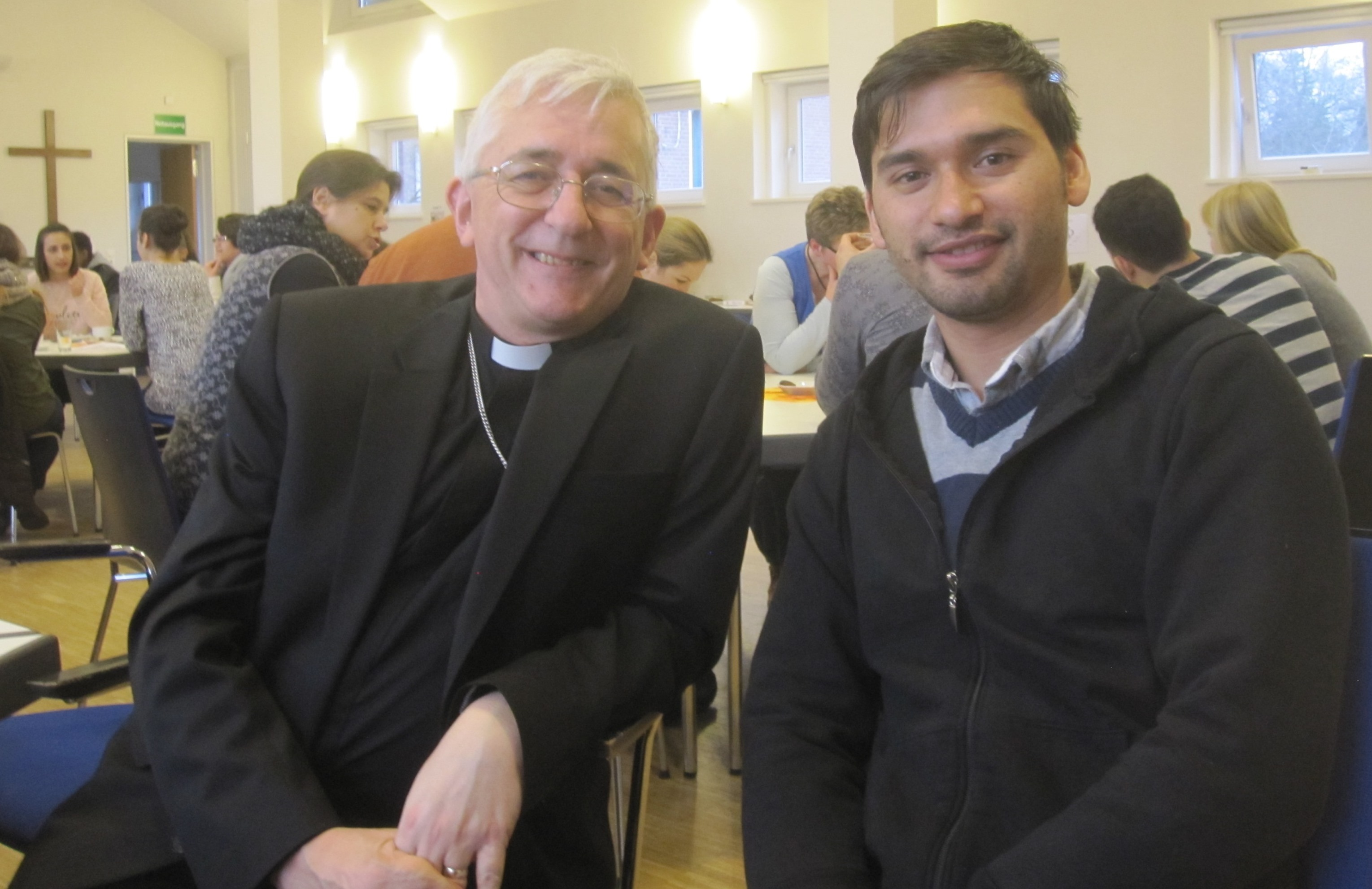 The Bishop of Lichfield witnessed the grassroots relationships Christians are building with refugees on a visit to the Dioceses partner church in Germany.
The Right Revd Dr Michael Ipgrave and his wife Dr Julia Ipgrave spent five days as a guest of the Nordkirche Lutheran Church in northern Germany, visiting all three episcopal areas and sharing in worship, prayer and discussion with bishops, clergy and lay people.
During that time they went to Caf Mittenmang in Hamburg, a meeting place for local people and refugees, and visited church projects in Bad Doberan, Rostock and Schwerin that works with refugees and the jobless.
Bishop Michael said: We were so thankful for the warm welcome we received from so many people on our first visit to Nordkirche.
We are part of a worldwide family of Christians and the challenges we face are shared in different ways across the world. To see churches responding in practical and loving ways to the needs of refugees and others in their communities was heart-warming and encouraging.
I pray that churches in the Midlands, in Germany and elsewhere will continue to choose to respond with practical love, care and attention to all who are in need.
Bishop Michael has previously spoken about the importance of building bridges between churches in the Midlands and the rest of Europe in the wake of the Brexit vote.
Revd Christa Hunzinger, who hosted the trip, said: "I am very thankful for Bishop Michael's interest in Nordkirche and the work we are doing, especially with refugees. I totally agree with him that our relations have become even more important after the Referendum for Brexit. We have to work for and live in unity, not hate and separation.
I felt especially touched in his interest for our work with refugees. Together we had beautiful and very moving encounters in the Caf Mittenmang where every Saturday afternoon people from the parish and refugees come together, chat, learn German, eat and play."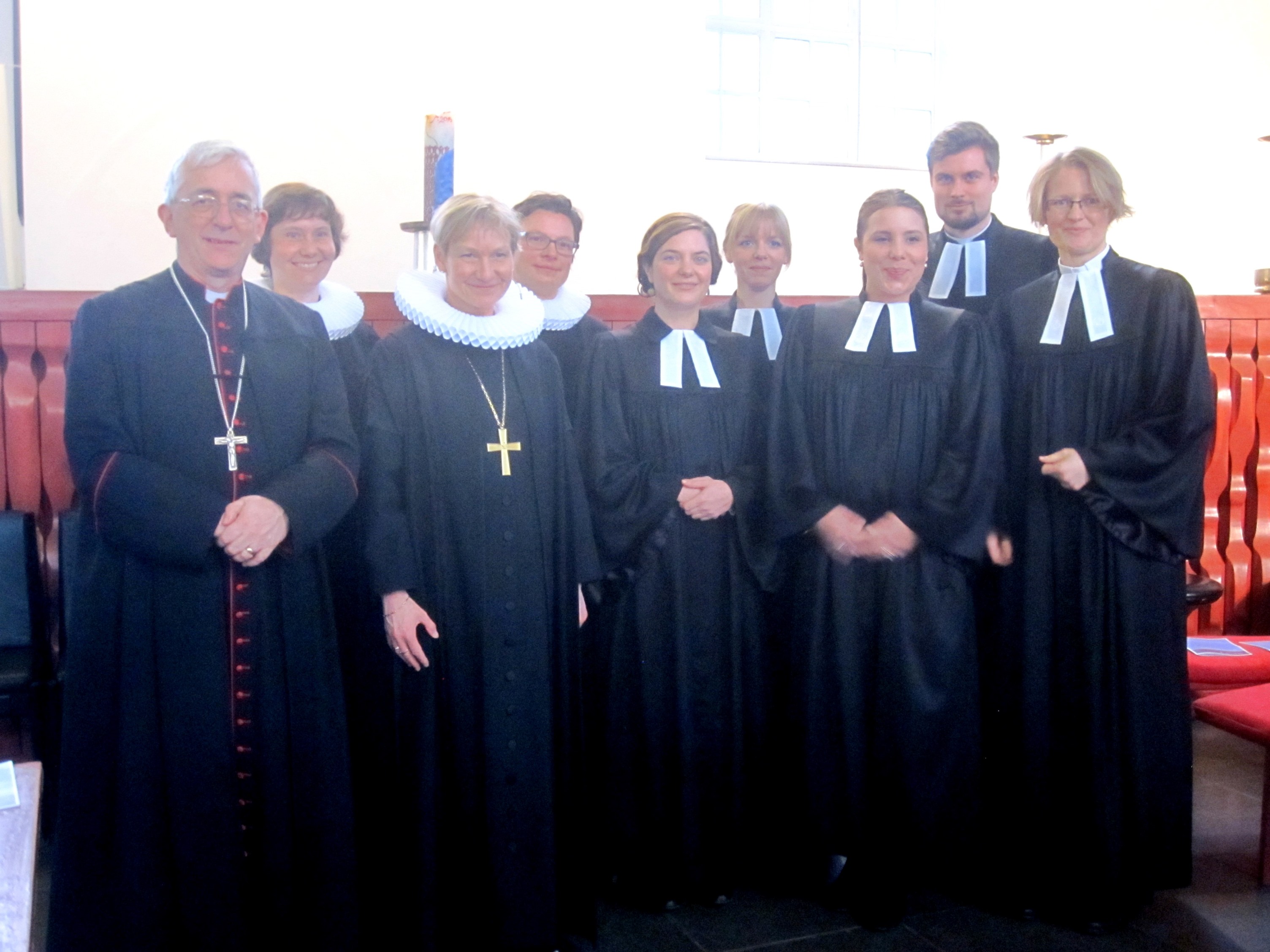 A three-day celebration of the Diocese of Lichfields partnership with Nordkirche took place in November. The Anticipating Advent event saw members of the German church travel to Shrewsbury for a conference and special church services with local Christians. A short video can be viewed here.
At the time, Bishop Michael said: Links such as this, particularly with continental Europe, and in this case Germany, become all the more important because Brexit was not a vote to leave Europe; it was specifically about the European Union. We are part of Europe and this is a way of building those links even more strongly and making the bridges even firmer that bind us in friendship with other European Christians.
Many people feel disenfranchised or culturally excluded either their communities are forgotten or changing so fast that they are disorientated. We need to find ways to be a sign of hope in despairing places, to ensure our churches are places where people do not feel excluded or belittled.
Bishop Michael is Co-Chair of the Anglican-Lutheran Society and will, with others, take part in a pilgrimage to Germany in July to mark the 500th anniversary of the Reformation.