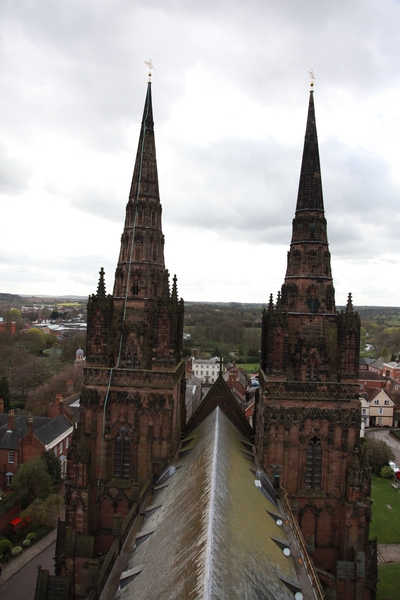 The Revd Damian Feeney has been announced as a new half-time priest and half-time Catholic Missioner based in Ettingshall parish, Wolverhampton.
The Bishop of Wolverhampton, the Rt. Revd. Clive Gregory, warmly welcomed the announcement:
This is a ground-breaking appointment for the Diocese of Lichfield, demonstrating our commitment to the flourishing of the Catholic parishes through the provision of a specialist mission enabler. We have a significant number of Catholic parishes, often in socially deprived urban areas, and they are integral to our life as a Diocese. The mission challenges that they face are often daunting and we hope this appointment will bring them encouragement as they, alongside the rest of the Diocese, seek to Go for Growth.
Fr Damian Feeney is precisely the type of appointment we were praying for. A man with the heart of a parish priest, and with a proven track record in that context, and yet also possessing a passion for mission and a first class ability to communicate that passion. His breadth of experience, intellectual ability and warmth of personality will quickly endear him to the people of our Diocese."
The Revd Damian Feeney is Vice-Principal and Charles Marriott Director of Pastoral Studies at St Stephens House Oxford. He read music at Durham University, after which he qualified as a teacher. He trained for ordination at Chichester Theological College, and was ordained in 1994.
Between 1996 and 2009, he worked in a variety of posts in the Diocese of Blackburn, combining parish ministry with Diocesan and National work as a missioner. He has particular experience of church planting, having initiated two congregations on housing estates. His interests lie in the Theology of Mission and Theological Ethics.
He was a member of the working party which produced the Mission-shaped Church report. He is also a national team member of Leading your Church into Growth and a member of the College of Evangelists. He is married to Fiona, a primary school head teacher, and they have three adult children.