In 2015 the Bishops and Archdeacons asked us to add a question to the Statistics for Mission form regarding Outreach Activities. This is because some clergy had made the valid point that there was nowhere on the form to record the good things happening in their church(es). Some had previously put them down as Fresh Expressions but unfortunately they did not come within the criteria so had to be removed. In 2016, 229 of or churches recorded their outreach activities and below is a breakdown of what is happening across the diocese.
The full list of outreach activities broken down into 30 categories and listed by Episcopal Area can be found on the spreadsheet HERE. What follows is a summary of these findings and I am indebted to Richard Barrett for the breakdown and analysis.
From the numerous items listed we identified 6 key areas and then put the rest in the miscellaneous category.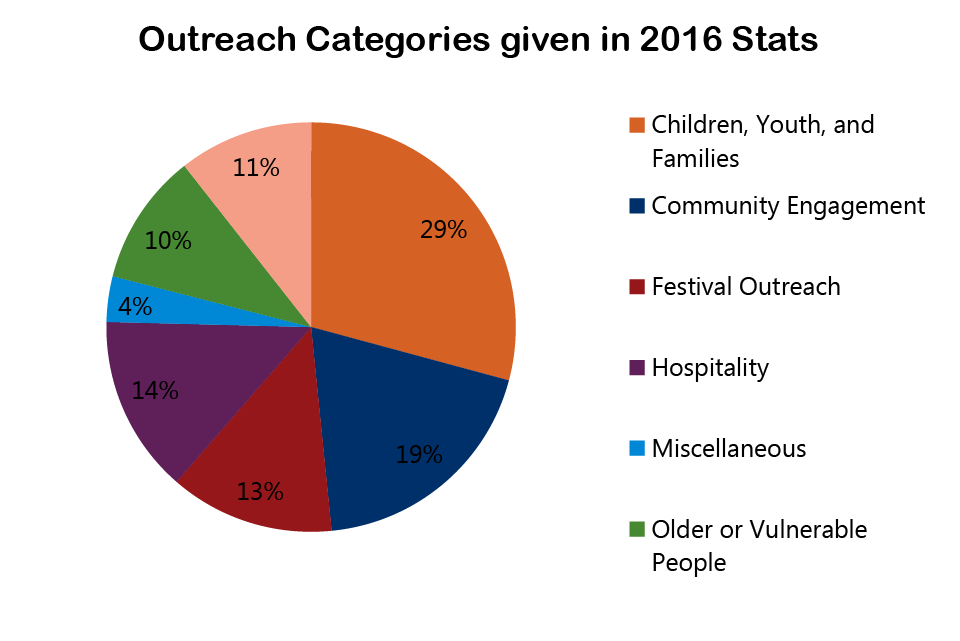 A further breakdown of each of these six areas is as follows: (Festivals have not been included in this the vast majority were Christmas, with some at Easter and Remembrance and occasional specials specific to that community.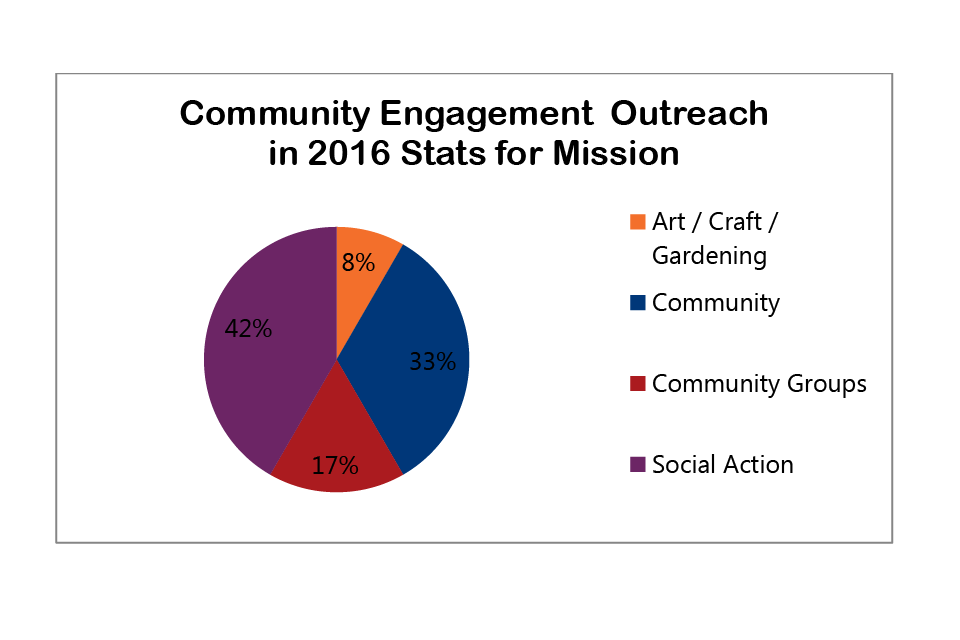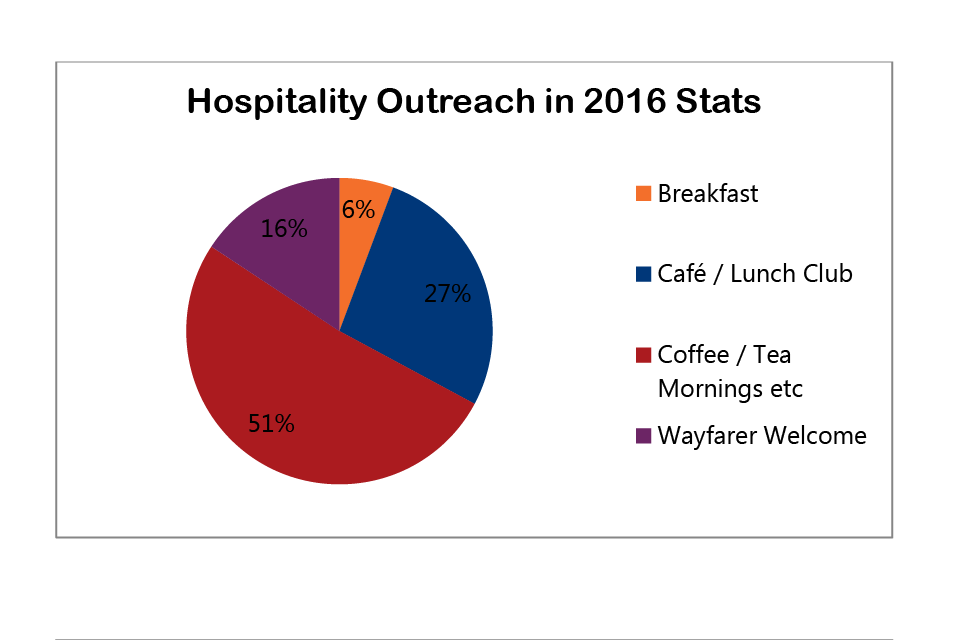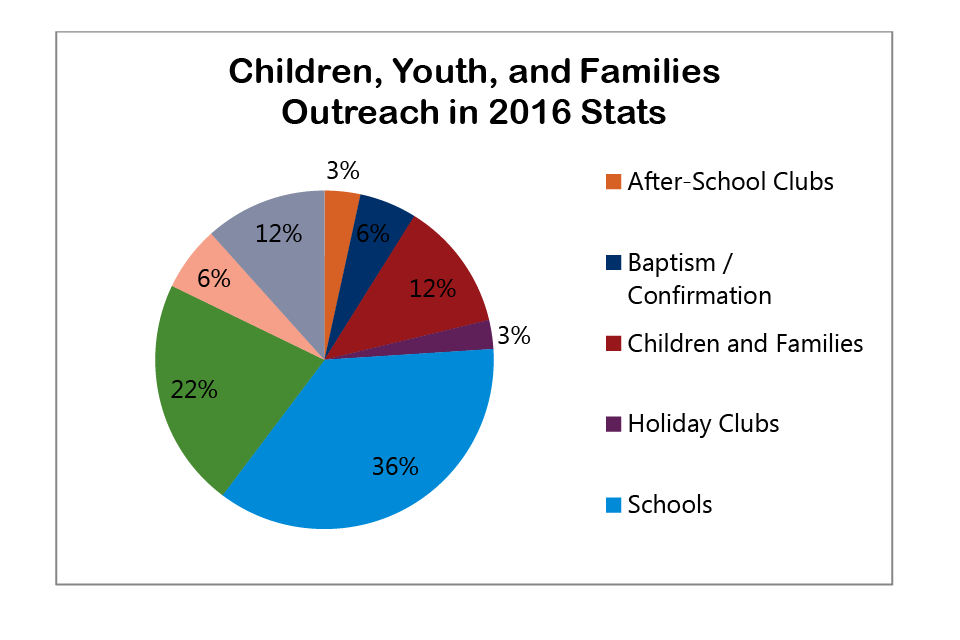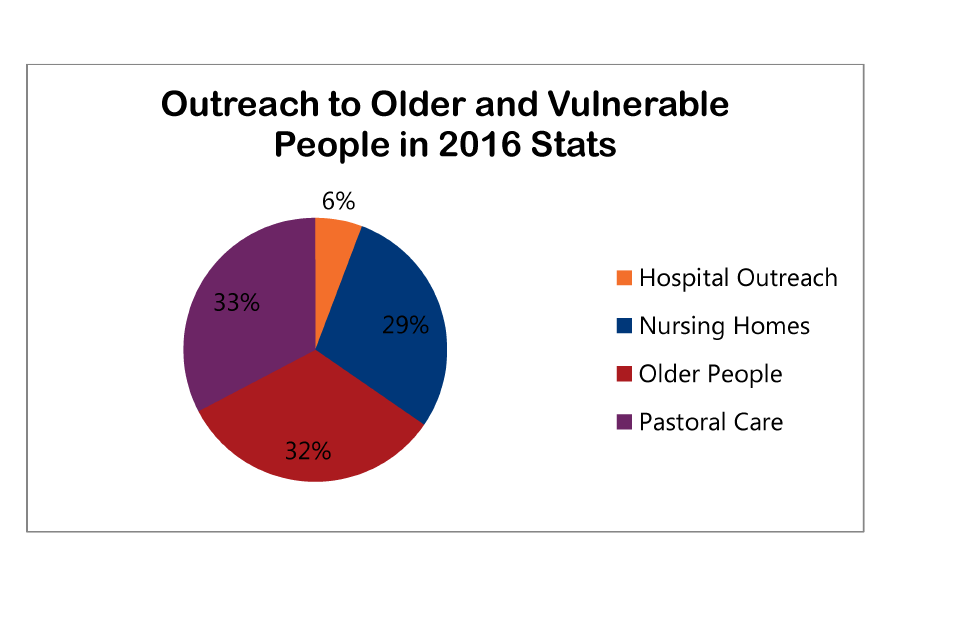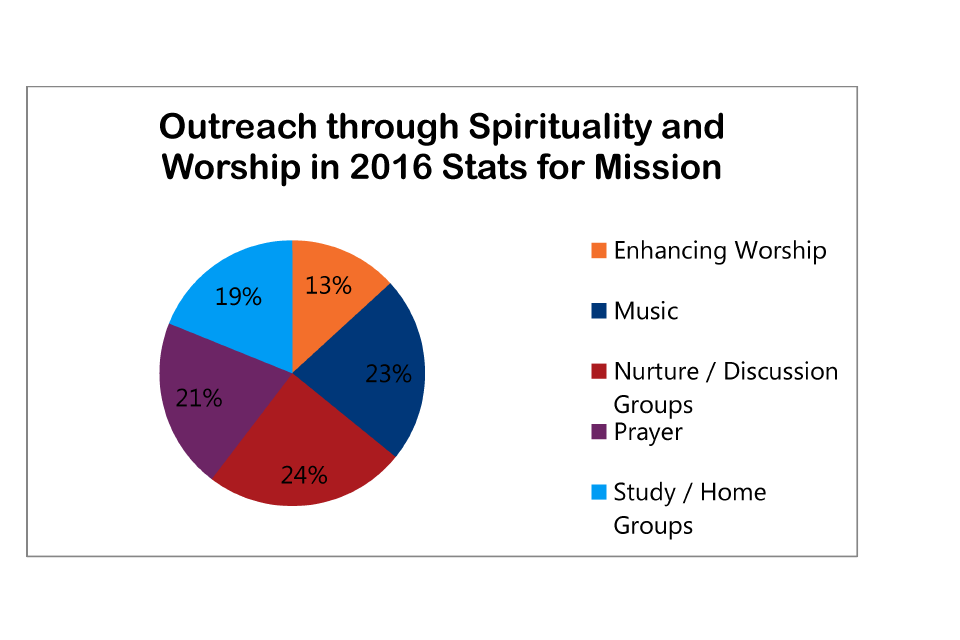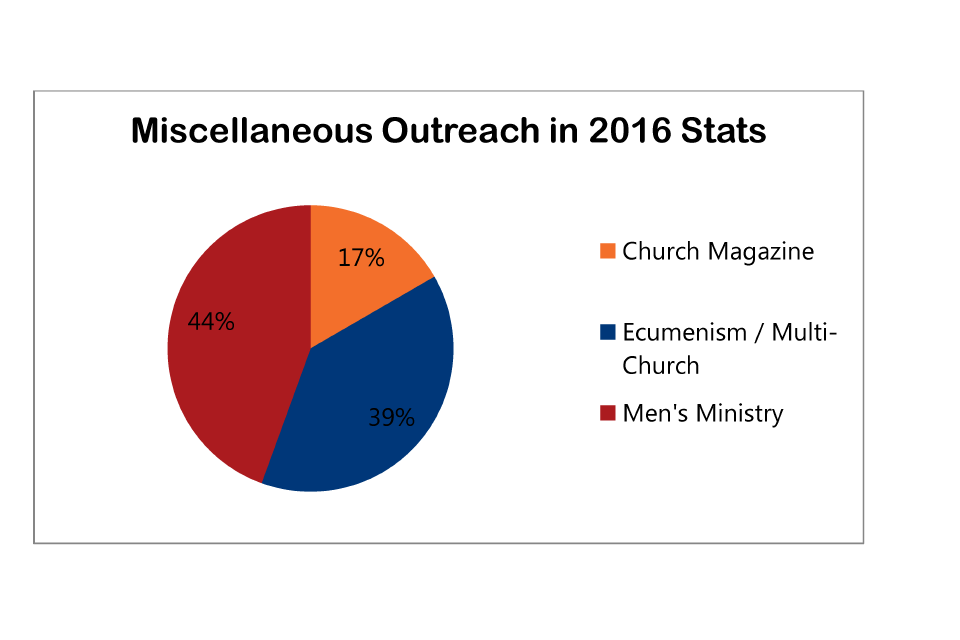 There is much to celebrate here of mission and outreach in our parishes. If you did not include your outreach activities on the stats form last year, please consider doing so for the 2017 stats so we can have a more complete analysis of what is happening. We also hope to look at key areas of resourcing from this.
Many thanks again to all those who fill in the stats form each year and to Richard Barrett for all the work he does coordinating this task.
George A Fisher (Former Director of Mission). November 2017.