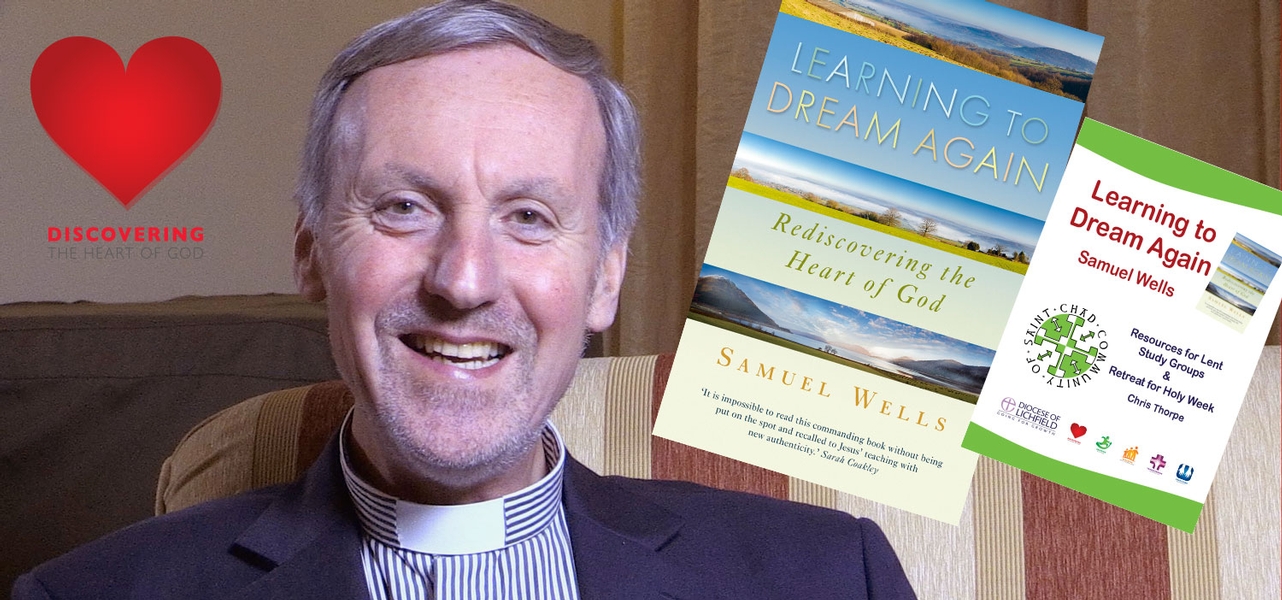 The leaders of the Community of St Chad and diocesan officers have been getting excited by this book by Sam, Wells, vicar of St Martin in the Fields, central London, to the extent that the Bishop's Staff have caught the enthusiasm. Together, they are encouraging parishes to adopt the book as a shared Lent study experience across the diocese - see the video below by Paul Thomas, Archdeacon of Salop.
"This is a most readable and inspiring book" says the Venerable Paul Thomas. "It leads the reader through various passages of scripture and enlightens. You'll end up saying 'I never realised that' time and again"
Revd Preb Chris Thorpe (Shifnal & Sheriffhales) has written a helpful booklet that includes both study notes for adult groups and short liturgies for Holy Week.
The Online Pastor, Ros Clarke is producing devotionals on Instagram.
And the Diocesan Adviser for Schools Outreach, Libby Leech has a set of resourcesfor following the same themes with children.
The study booklet will be distributed with every paper copy of Spotlight this month and is also available to download, while the book itself, subtitled Rediscovering the Heart of God, which normally sells for 15 will be available for all clergy, lay ministers and up to 15 congregation members per parish at 5 per copy with further copies at 10. All can be ordered from Lindsey Hall.