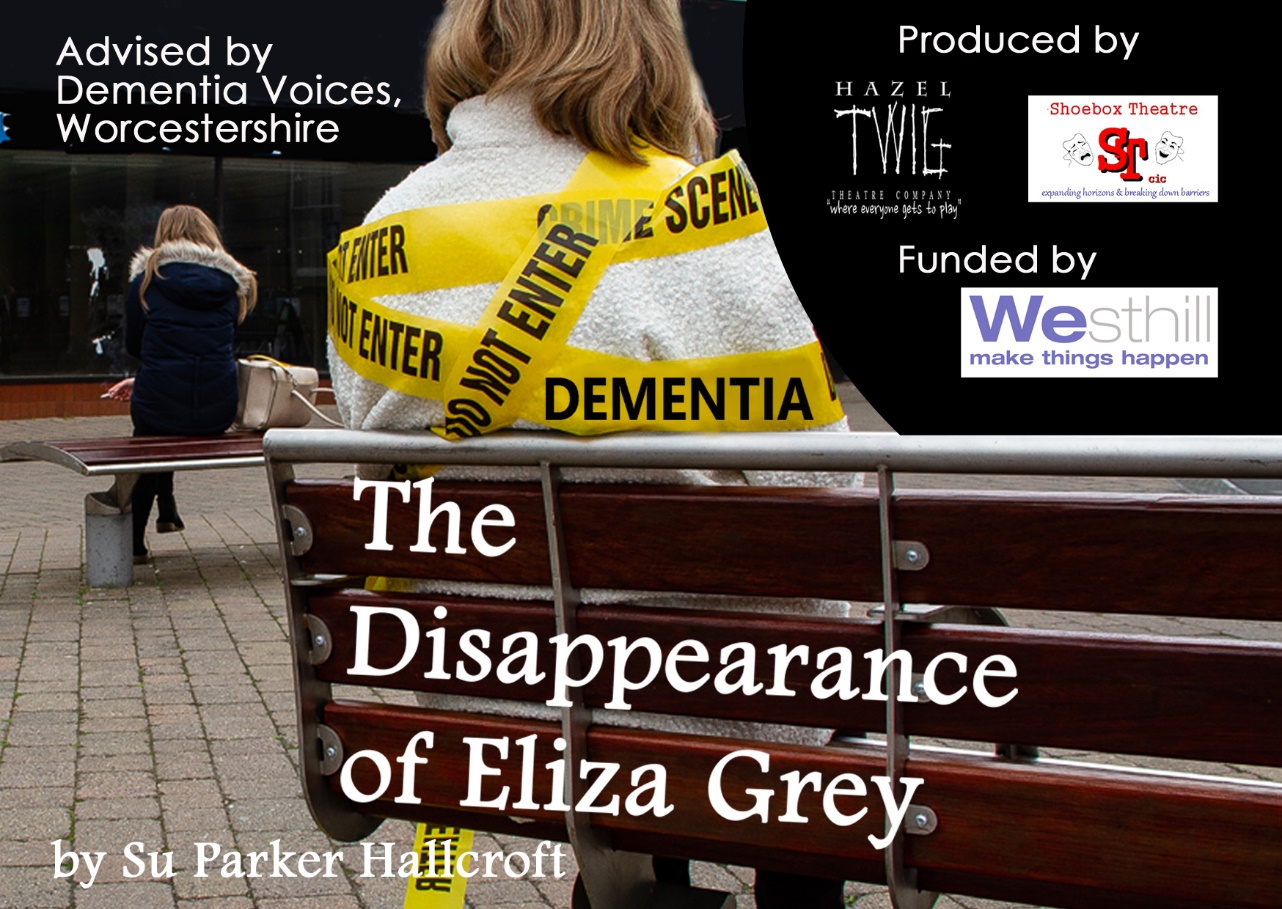 Over one hundred people gathered at St Andrews Church, Shifnal, to kick of Dementia Action Week last month, sharing a performance of 'The Disappearance of Eliza Grey'.
Whats Eliza Grey about?
This humourous and thought-provoking play explores what makes us invisible and whether thats possible to change.All Eliza wants to do it tell a story, but she is stopped from doing that by her friends, who then start telling her story instead. Finding herself central to a criminal investigation is the last straw. Her own story is spiralling out of her control leaving her questioning everything about herself and her friends.
'The Disappearance of Eliza Grey' has Elizas diagnosis of dementia at its heart, but speaks into so much more about our society. Written and performed by Su Parker Hallcroft with Christine Genders, the story explores how you would react if you couldn't be seen or heard. Eliza is struggling to work out why no-one in her rural church community will listen to her. She needs a local detective to find out the answer. Is the prime suspect her dementia or has she disappeared because of the fears, feelings and good intentions of others in the community?
Impact?
Its a wonderful way of opening up conversations about dementia, encouraging people to keep connections. Talking to people after the performance, it was clear that it had had a real impact.Someone said it had brought them to the point of tears; someone else said it would change the way she related to her friend who has dementia.
Jeremy Stretton, the Dementia Coordinator at St Marys Church Ellesmere, came to the performance with his wife and said:
Carole and I went along to this very thought-provoking and inspiring event and learned more about many of the communication issues that are experienced by people living with dementia and how the rest of the community can improve our approach to helping them with empathy. The actors played the roles convincingly and sensitively, we could hardly hear a pin drop in the church during the performance despite an audience of about 100 people. We were led through the challenges every community faces when dementia is diagnosed, offering possible ways of becoming more dementia friendly so that people living with dementia can be enabled to live well. We strongly recommend you consider attending a local performance if you get the chance.
Pay it forwards:
'Pay it forwards' is a worldwide movement of people who are keen to enable others to benefit from a great experience that has helped them, or even transformed their lives: people who came to the performance were invited to join in this initiative. As they left church, they could make a donation so that the play could be shared in another community on the same 'pay it forward' basis. And people gave so generously that we raised over 600, covering the cost of not one but two more performances of 'Eliza Grey' locally. What a positive way of sharing a really creative experience with others.
Other comments about 'Eliza Grey'?
If you want to learn the importance of seeing the person before the dementia, go and see this!
Kat Horner, Dementia Friendly Communities Offier, West Midlands, Alzheimers Society
A great evening funny, warm and thought-provoking
Sandra, an audience member
Watch this play. Question what it means to be a person.
Revd Dr David Primrose, Director of Transforming Communities, Diocese of Lichfield
If youd like to explore the possibility of sharing a performance of The Disappearance of Eliza Grey in your church or community, get in touch with Su Parker, whos one of our Dementia Enablers in the Diocese of Lichfield, as well as being the author of Eliza Grey and an actor in it: su.parker@lichfield.anglican.org