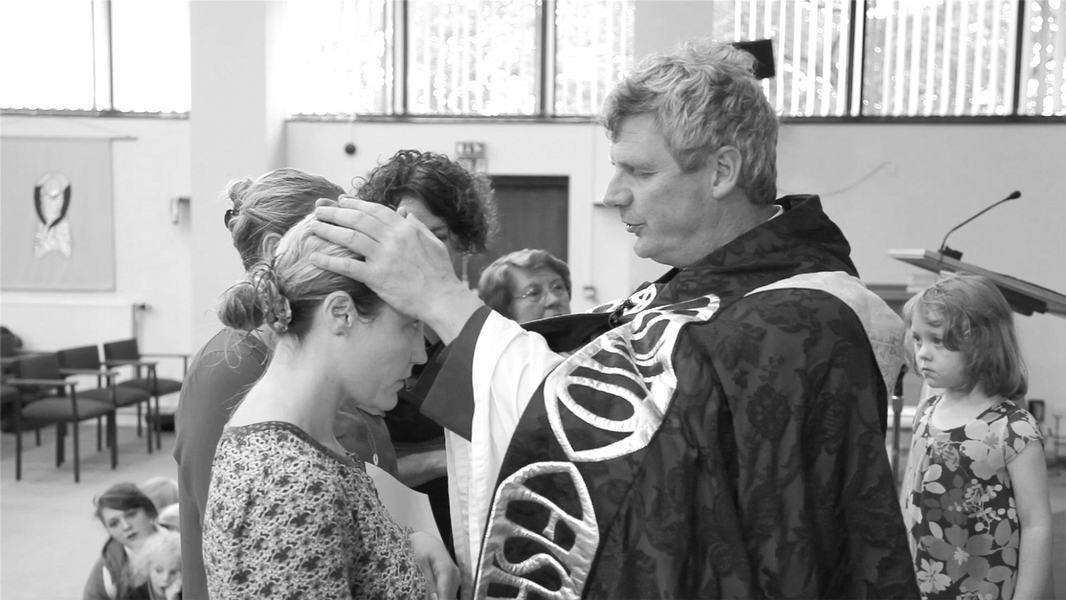 In October 2013, the first Confirmation service took place in a Messy Church congregation in the Diocese of Lichfield, led by the Bishop of Shrewsbury, Rt Revd Mark Rylands.
Messy Church is a way of being a church congregation aimed specifically at families and brings together worship and discipleship in ways that engage with children and adults.
Much of that takes place through a choice of activities based around a theme, including crafts, baking. "Messy church is messy" says the caretaker at Christ Church Bayston Hill, Brian Evans, "but its absolutely fabulous - you see lots of children enjoying themselves with parents"
Although Messy Church services have become extremely popular in recent years - there are 126 Messy congregations in the Diocese of Lichfield, or roughly one for every three parishes, involving 7000 people every month - sceptics have asked whether it is really church or simply a club.
"It's got all the elements of Church" says Bishop Mark. "There is gathering together, fellowship together, worshiping God and we learn together what it is to be a Christian."
It is certainly drawing in families who would think twice about turning up to a traditional Sunday service.
"If Messy Church is church, we need to explore ways of developing it so that people are able to take the natural steps of belonging to a church and so baptism and confirmation within Messy Church are absolutely the right thing to do" says Cerys Hughes, Messy Church Adviser in Lichfield Diocese.
The service included three baptisms: Sisters Emma Taylor and Charlotte Kelly were baptised by immersion prior to the christening of Charlotte's own infants ten days later. Shortly after, Bishop Mark confirmed them and two others before the Messy Church concluded in the usual way - with a cooked meal served to over 100 people.