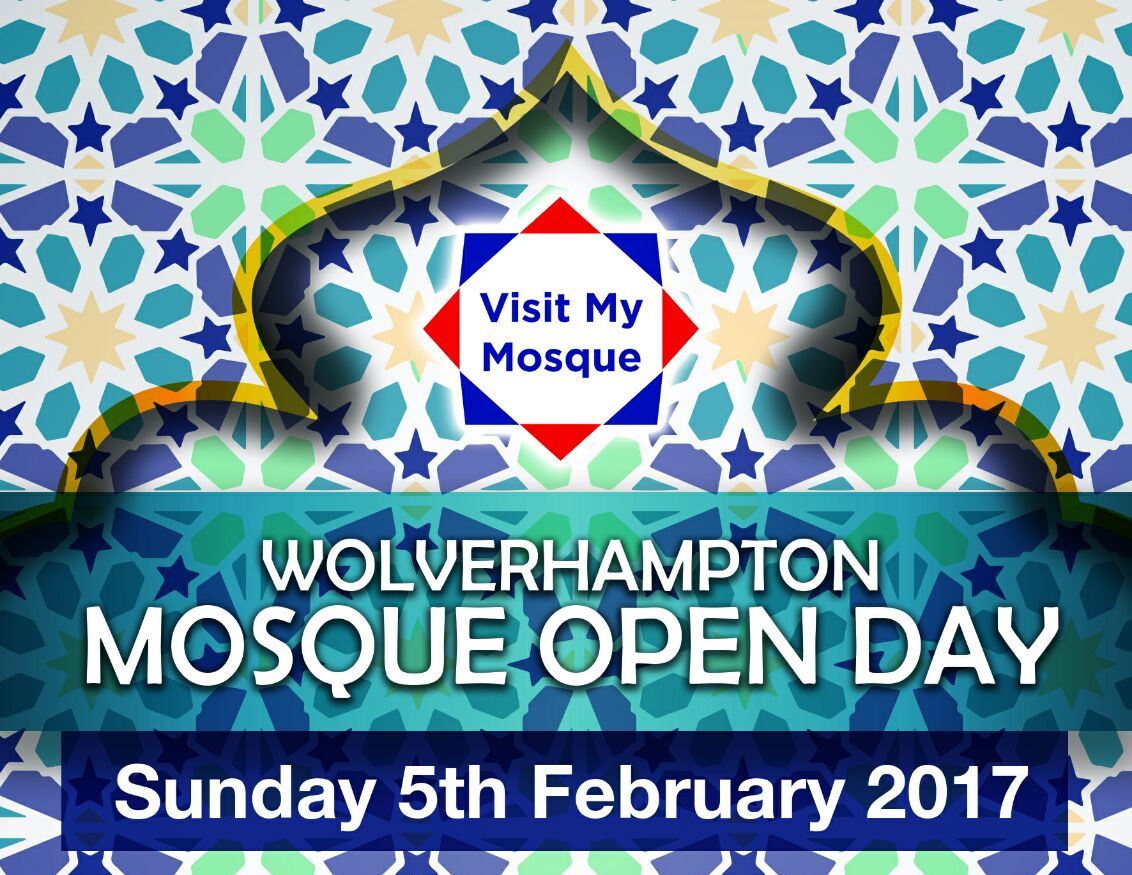 The Bishop of Wolverhampton is encouraging people to join him when he visits two local mosques as part of Visit My Mosque Day 2017.
Thousands of Britons are expected to visit one of more than 150 mosques taking part in the third annual event of its kind on Sunday 5 February.
Visitors will get the chance to share tea and biscuits, find out about the day-to-day workings of a Muslim centre of worship and learn about how mosques serve local communities through food banks, and homeless projects and other initiatives.
The Bishop of Wolverhampton, the Right Revd Clive Gregory, will visit Wolverhampton Central Mosque, in Waterloo Road, and Madina Majid and Islamic Centre, in Newhampton Road East, on Sunday afternoon. Hell be joined by Revd Rachel Parkinson, Chair of the Wolverhampton and Shrewsbury Methodist District.
Bishop Clive said: In the current political climate, building bridges rather than walls between communities is more important than ever.
Visit My Mosque Day is a fantastic opportunity to do this and Id urge local Christians to get involved as we seek to strengthen our relations with local Muslims.
People will be able to hear what Islam is all about from those directly involved at a local level in their community, as well as having the opportunity to ask questions.
Revd Parkinson added: Im new to Wolverhampton and am looking forward to this opportunity to get to know my Muslim brothers and sisters so that we can work together for the things that matter to us all. I think the Visit My Mosque project is a great idea and hope that lots of people will respond to this offer of hospitality.
Visit My Mosque Day is part of a wider partnership work locally in Wolverhampton and Walsall between local Christians and Muslims. Find out more here.
The visits have been facilitated by the Bishop of Wolverhampton's new Inter Faith Enabler Revd Ray Gaston whose role is to help churches explore Christian discipleship in the context of the multi-faith reality of the Wolverhampton Episcopal Area. Contact Ray at ray.gaston@lichfield.anglican.org ,via twitter @LoveUnbounded or on 07751 155124.