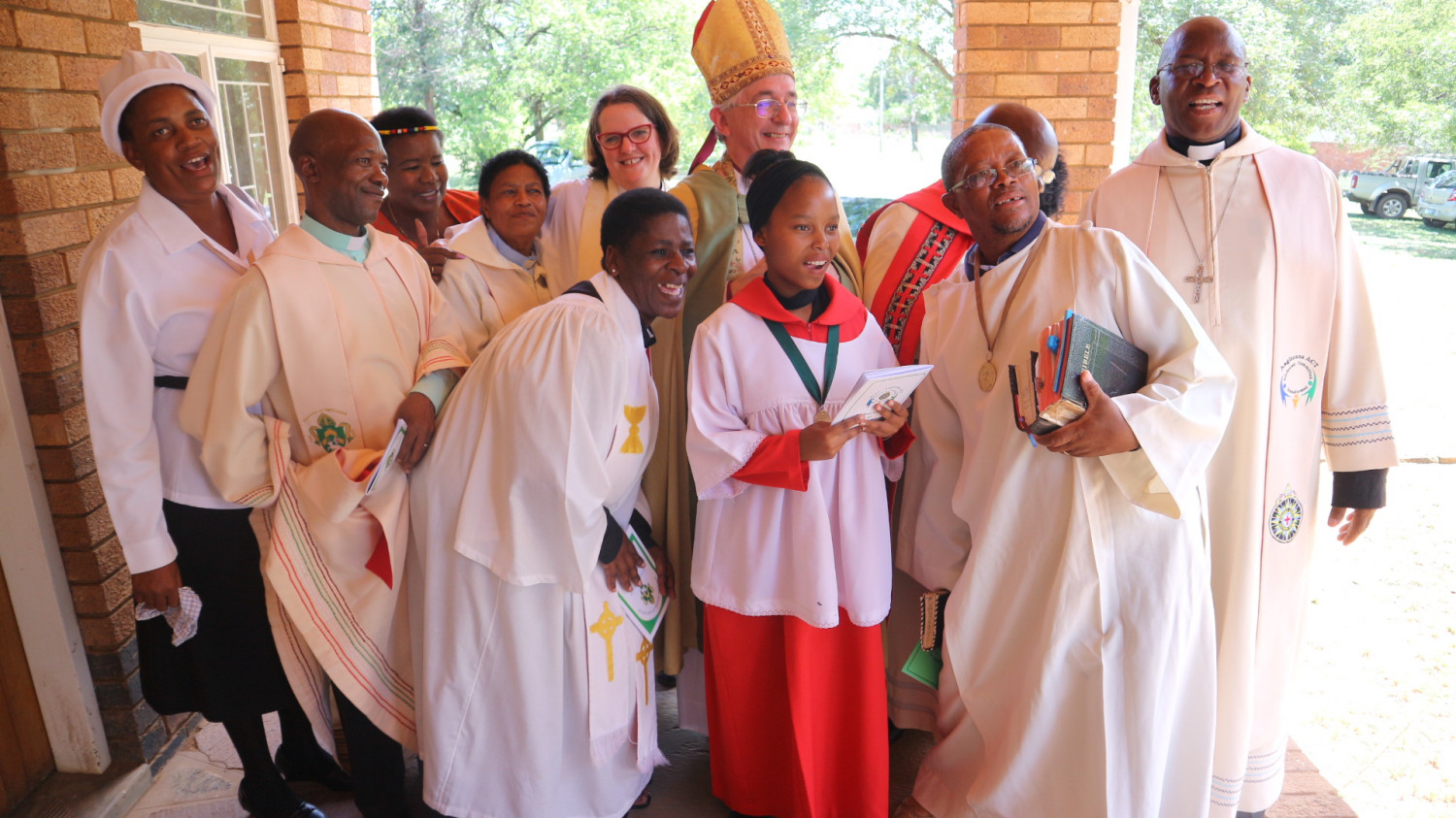 A £20,000 gift has been sent to the Covid-hit Church in South Africa thanks to the generosity of people across the Diocese of Lichfield.
As part our ongoing Generous Hope campaign, an appeal for support was issued during Advent by the Bishop of Lichfield, the Rt Revd Dr Michael Ipgrave, for the Diocese of Matlosane, our long-standing companion diocese in South Africa.
Matlosane, which borders the neighbouring Johannesburg Diocese, is a mostly black diocese, home to several townships and believed to be the only one to have a township-based cathedral. It has been hit hard by COVID. Clergy, when they have been paid at all, have agreed to a 30% reduction in their stipend (income) due to the harsh financial impact of the pandemic. Medical aid for clergy has also been downgraded and clergy have not been able to attend retreats.
Churches and individuals across Lichfield Diocese rallied to the cause, donating to our JustGiving appeal during Advent. This was added to previous donations, including to a Bishop's Lent Appeal and a legacy gift from St Bartholomew's Church in Penn, to give a total of £20,000, which has now been sent to Matlosane.
Matlosane's Bishop, the Rt Revd Steve Diseko, said: "I am truly humbled, and touched right to the core of my being by the amazing act of sheer love, care, support and sacrifice by all the saints in the Diocese of Lichfield. I must thank you also for the endless prayers you continue to offer for our own sake. I, on behalf of the people of Matlosane Diocese, would like to offer my sincerest gratitude and appreciation to you for raising this awesome amount of money in support of the mission and ministry in the Diocese of Matlosane. Your gift will no doubt make light the burden of financial pressure we have been subjected to."
As there will be no separate Bishop's Lent appeal in 2022 across Lichfield Diocese, Bishop Michael is encouraging people to continue to donate to Matlosane via the JustGiving page, which also features a video from Bishop Steve.
Bishop Michael, who made this video about Matlosane at the start of Advent, said: "When I visited Matlosane in 2018 I experienced first-hand the joyous welcome and humbling generosity of our sisters and brothers there who have so little to give in financial terms. Covid has been hard for many, but churches there have suffered deeply because of the challenges that already existed before the pandemic. I am really thankful for the response from across our diocese to our Generous Hope appeal. It has further cemented our relationship with Matlosane which has blessed us so richly. It is not too late to give – please consider how you can support Matlosane during Lent."