There are four mentors and churches primarily involved in the Ministry Experience Scheme:
Parish: All Saints, West Bromwich
Incumbent: Mthr Jane Dicker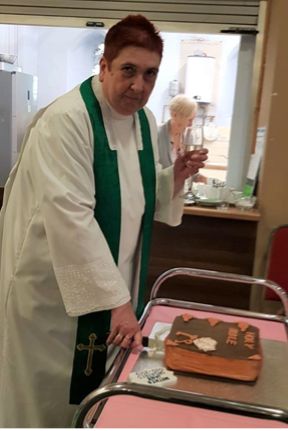 "I trained at Lincoln Theological College from 1987-89. I was ordained on 2nd July 1989 at Southwark Cathedral. I served my curacy at St James Merton, which is near Wimbledon. I have been vicar at All Saints for the past 4 years (July 2016). As you can see nearly all of my working life has been as an Ordained Minister. I had 5 years serving as a deacon until the Women's Ordination Measure meant that I could be ordained priest, which happened for me in June 1994 at Exeter Cathedral.
"Before ordination, I had 2 years working for a firm of solicitors in London, as I was considering a career in law. I also volunteered to teach English as a Second Language in Tottenham for a year. I grew up in Hong Kong, which has given me great breadth and experience of the Anglican Communion.
"During my 31 years of ordination, I have continued with my education, achieving a Masters Degree and a PGCE in Adult Education. I have a passionate commitment to Life Long Learning, which I think would benefit you if you chose to come on our scheme. My other areas of interest and expertise are spirituality: I am a Benedictine Oblate and part of the diocesan Spirituality Team. I love putting worship together and making connections.
"I do believe that a love of learning and training is contagious and that if you don't have this already, you might catch it by coming to us! I also love having a good time, going out for meals, cooking and reading are some of my interests as well as foreign languages."
Context
West Bromwich is an important centre of the West Midlands and is close to Birmingham. Our area is basically urban but this is surrounded by more rural areas such as Sandwell Valley, which supports bird and wildlife. There are approximately 78,000 people living in West Bromwich and 8% of our population are Sikh. There is diversity in culture and faith as well as ages. Although our churches are made up of older people, most of our churches have a good mix of the genders and generations. There are several church schools across our Deanery and most schools in the area invite clergy in for collective worship and support with RE.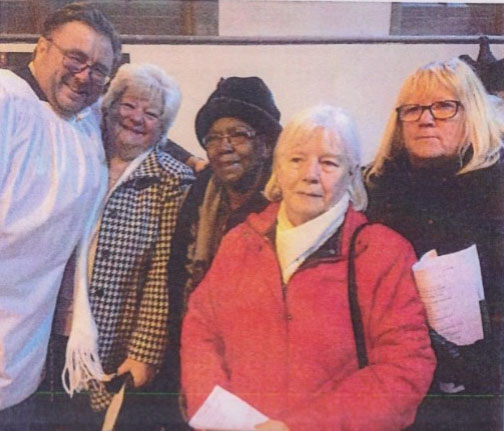 All Saints Church is the original church in the deanery and stands on the site of a former Benedictine Priory. The remains of the monks are buried by the High Altar in the Church. All Saints has a daughter church, St Mary Magdalene, which supports the Charlemont end. Currently, an additional church, St Philip's is looking to join the Benefice.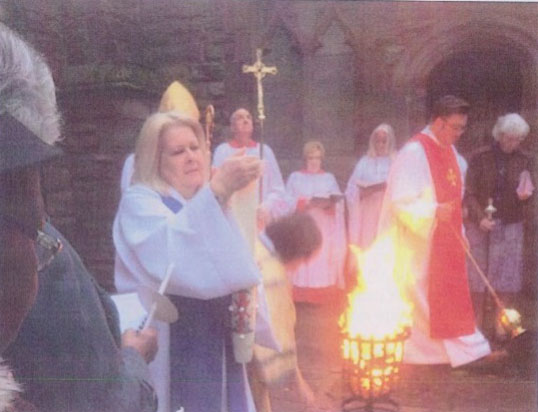 The worship at All Saints is traditional with both the Book of Common Prayer and Common Worship in use. St Mary Magdalene is more informal in worship will still adhering to Common Worship. The Sunday School is thriving. Both All Saints and St Mary Magdalene are very proud of their commitment to the whole community. There is the provision of a nursery at St Mary Magdalene, working with the local council and a lay worker runs a Place of Welcome on a Wednesday, which is well attended by people across the Benefice. All Saints has a healthy Junior Church (Junior Saints from 3-11), there is a Tuesday lunch Club, the Historical Society meets every month and we have our own theatre company, which produces two plays a year, always a sell out.
There is always something going on at All Saints, but people really value the peace and quiet of meditation, the Rosary or Benediction. We so hope that you will come and join us on the scheme, one thing I can promise, you will not be bored.
Parish: St Francis of Assisi, West Bromwich
Incumbent: Fr Ron Farrell SSC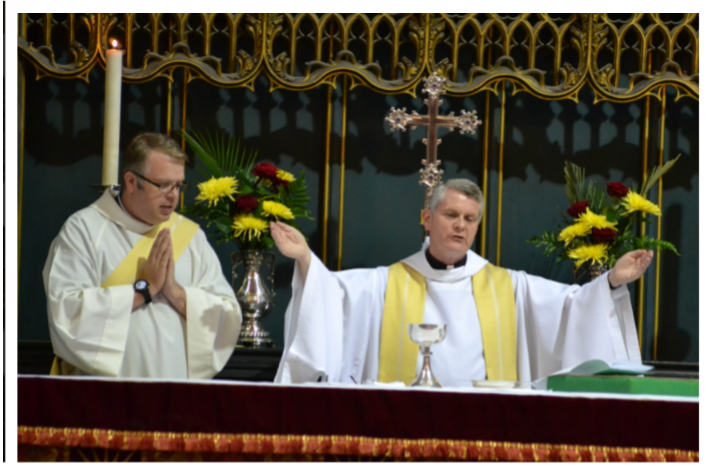 Father Ron has had a chequered history and never wanted to be ordained. God, however, intervened. Born and brought up in West London, he worked in public affairs and market research, and then moved on to Edinburgh where he studied for a degree in divinity at New College, the epicentre of the (Presbyterian) Church of Scotland.
As he had already completed all the Church of England's requirements for ordination, while at Queen's College he went to assist as a chaplain in a Birmingham prison and was placed in Handsworth during the riots of the 1980s. Ordained in the diocese of Birmingham in 1984, he has served most of his ministry on estate parishes in the Midlands (with a brief excursion to Salford – the less said about that, the better). He has been parish priest of Friar Park for the last 15 years, and Assistant Dean, then Rural Dean of West Bromwich during the last 5. If the installation ever happens, he is a Prebendary of Lichfield Cathedral.
Context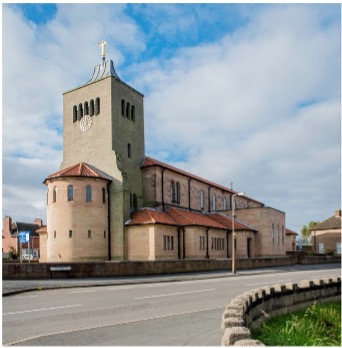 Saint Francis of Assisi, Friar Park, serves a relatively large estate to the North-West of the Deanery of West Bromwich. From its inception the parish has had a convinced Traditional Catholic stance, and is now one of the larger and younger congregations in the area. Bells and smells mingle with modern praise songs, worship is engaging, and preaching brief and to the point. The parish, while clearly engaging with Diocese and Deanery, is served by the ministry of the Bishop of Ebbsfleet, one of the three so-called 'Flying Bishops'. Pre-Covid, the parish operated on a 'Christendom' model, with most people in the area looking to Saint Francis as 'their church' even if they don't come to it, and the expectation that the Parish Priest is seen in the local shops, state schools, hospital and care homes. Baptisms take place weekly through the year, there are c200 funerals in church or crematorium, thousands attend Memorial Services organised by the church and local Funeral Directors during the year, and the traditional services marking the Christian Year are well attended too. The last decade has seen a number of people accepted to train for the Priesthood, and the Parish Priest has trained a number of curates. The Daily Mass is the centre of the church's life in Friar Park.
Website: www.saintfrancisfriarpark.com
Facebook: saintfrancisfriarpark.com or FrRon Farrell
Parish: St James and St Paul's West Bromwich
Incumbent: Revd Mark Wilson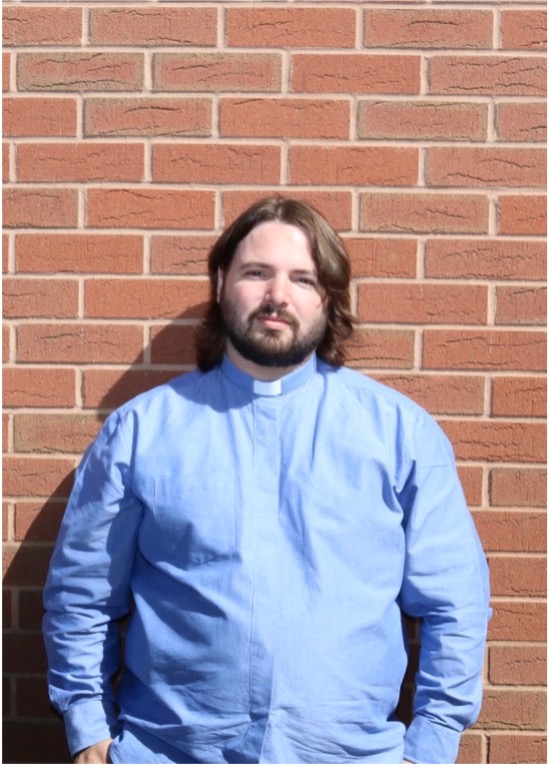 Mark has been in full time Christian ministry since 2005, starting as an apprentice in South London. After his apprenticeship, Mark then worked as assistant children's and youth ministry on the Wirral and youth and children's minister in rural Hertfordshire.
In 2012 Mark started his training for ordained ministry at Durham University and was ordained in 2015, he served his title post in St. Thomas Church, Kidsgrove, located in the north of Lichfield Diocese. Mark then moved south to West Bromwich and has been Minister in Charge of St. James and St. Paul's Parish since 2018. During this time, Mark has united two parishes into one and seen consistent growth in the two churches he presides over.
Mark has been married to Rebecca since 2010, they have two young boys, with their third child on the way. Mark is passionate about Music Ministry, the faithful preaching of God's word. He also is interested in building Lego.
Context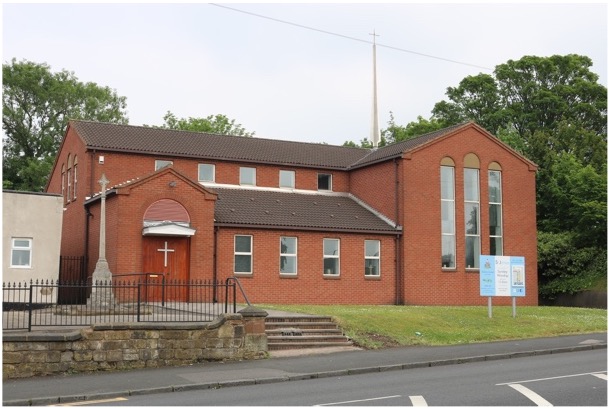 The Parish of St James and St Paul's is a newly united parish on the North-East side of West Bromwich and reaching into a small part of Wednesbury. In recent history, the two churches have started to function as one church but with three congregations, one at St James one at St Paul's and one at a care home called Oakley Gardens.
We are unashamedly Evangelical, leaning towards the more traditional evangelical wing of the church. Mark the current vicar is a conservative evangelical. Our church focuses on Bible centred teaching and mission and evangelism into the community. Although we don't do as many occasional offices as other churches in West Bromwich, we are looking at how we can increase weddings and funerals.
Our worship is different between the three congregations, St James is more 'modern' and in its style. St Paul's is more structured following a more traditional way service, in the form of BCP but using modern language and Oakly Gardens is a very simple communion service for the people who wish to attend. All our serves have a relaxed feel, and we very rarely use vestments.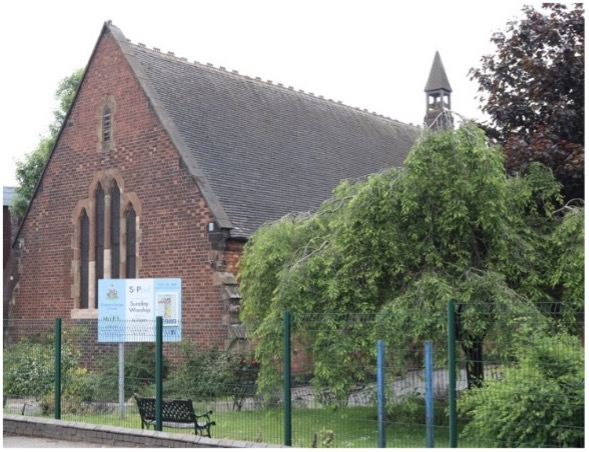 St James and St Paul's have been on a decline over a few years, but we have started to see this turn around over the last couple of years. We are passionate about knowing Jesus and making Him known, getting out into the community in new and traditional ways. We have a thriving Children's Ministry and Youth Ministry just about to start in the coming months of writing this.
With the aftermath of Covid-19, we are looking at how we can reach as many people as possible, looking at how to strengthen our ministry, not let it deplete.
Website: www.sjpchurch.co.uk/
Facebook: @stjameswithstpaul
Parish: St Matthews, Walsall
Incumbent: Revd Jim Trood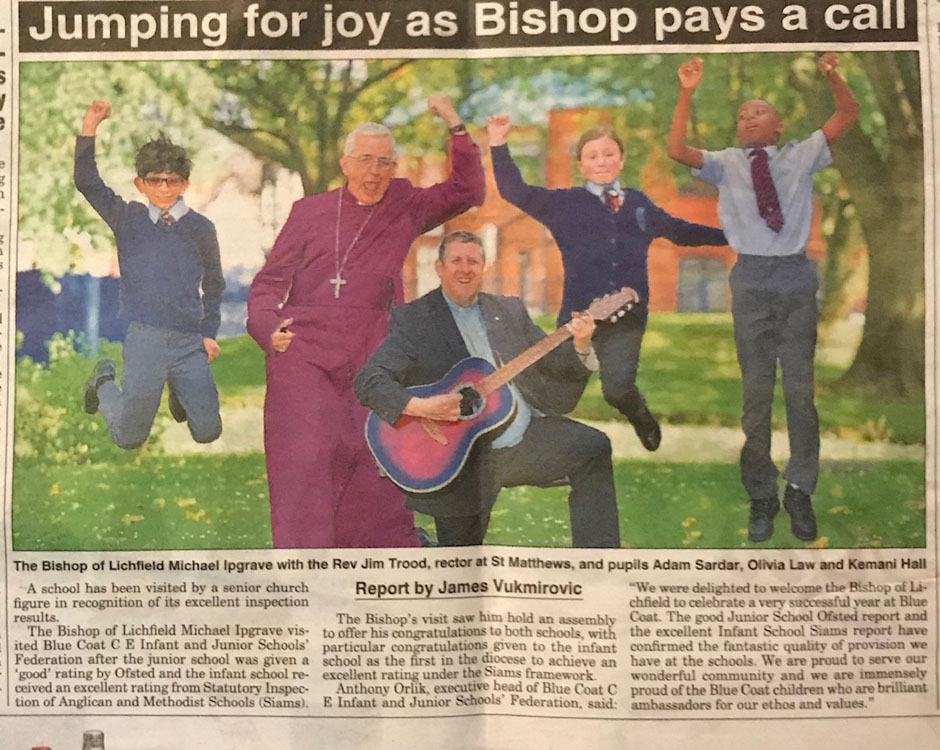 Prior to ordination, Jim was a maths & PE teacher and a Head of Year in a seaside town and then in a challenging UPA in Lancashire. Jim has a particular interest in sports (especially men's gymnastics, cricket, rugby and football), films and National Trust and English Heritage. He is an experienced training incumbent (with very different curates and numerous lay minsters), has been a local Alpha advisor, advised on diocesan strategy groups and was Rural Dean of Tamworth before moving to Walsall.
His passion is releasing and assisting people (lay and ordained) to flourish and be the best they can be.
Context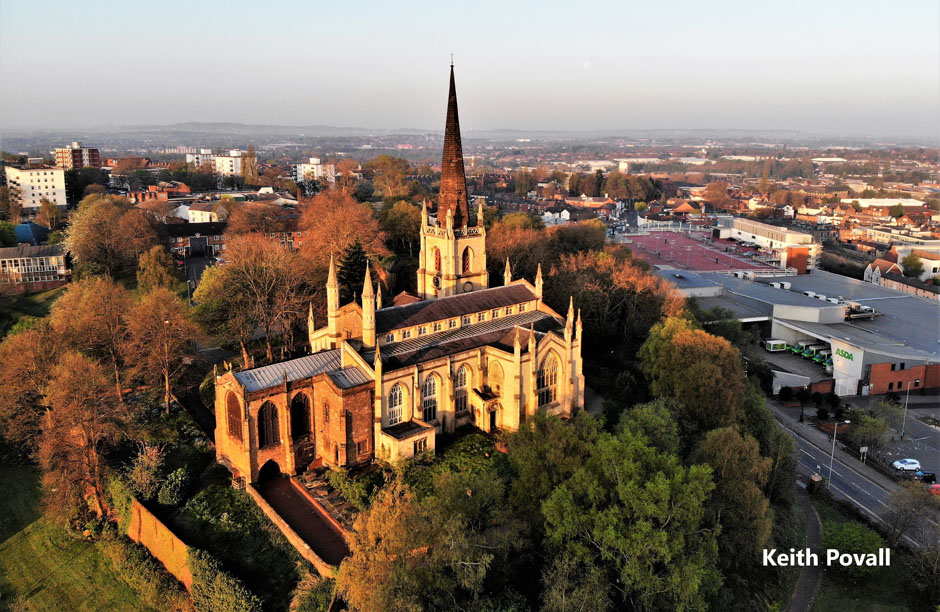 St Matthew's is a large evangelical church with a long history, recently celebrating eight hundred years of Christian witness. St Matthew's is the ancient parish church for the Borough of Walsall. Several local churches, both of medieval origin and established in Victorian times to serve a growing industrial population, have their roots within the history and heritage of St Matthew's. However, the establishment of these other churches and their subsequent development as separate parishes has left St Matthew's with an oddly-shaped parish boundary. The parish is surrounded by no less than six adjacent parishes. We take part in the annual Heritage Week when people come from far and wide to visit the nationally recognised bell tower with its 12 bells, the ancient crypt and other historic 'treasures'. The church is open every week for visitors with free refreshments available. Our church hall (St Matthew's Centre) is used by church groups and by the wider community. Situated across the green from the church, it is a typical 1950s design but relatively recently it has been completely remodelled inside. Under the leadership of an excellent manager, supported by a Centre Management Committee, the centre is well used throughout the week with income from external users contributing significantly to the running costs of the centre.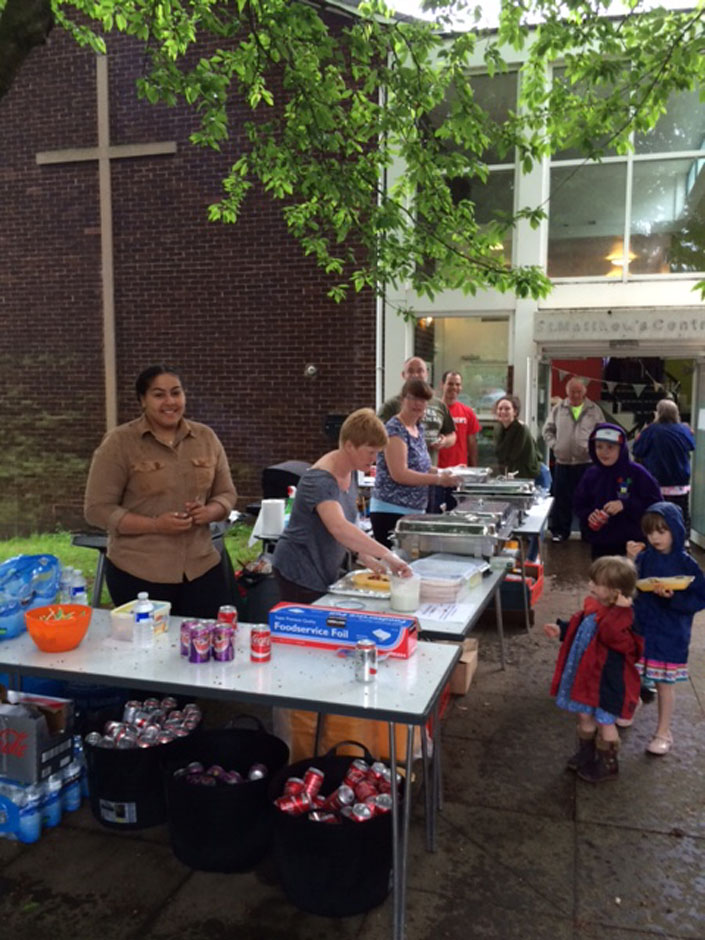 St Matthew's recognises both its strategic importance in its location as well as its historic importance to the town of Walsall. Despite being a large church both in size, attendance, staffing and 'importance', it is not a financially well-off church and has no significant reserves. This means that the church is always aware of the need to use its financial resources wisely and carefully. The area is very diverse with small pockets of wealth and large areas of deprivation. The parish contains the full range of these. There are people from many different ethnic backgrounds and faiths. There are many churches in Walsall and St Matthew's works closely with both the traditional denominational churches and many of the nondenominational or newer church and holds an unwritten remit to try to bring the two together.
The Ministry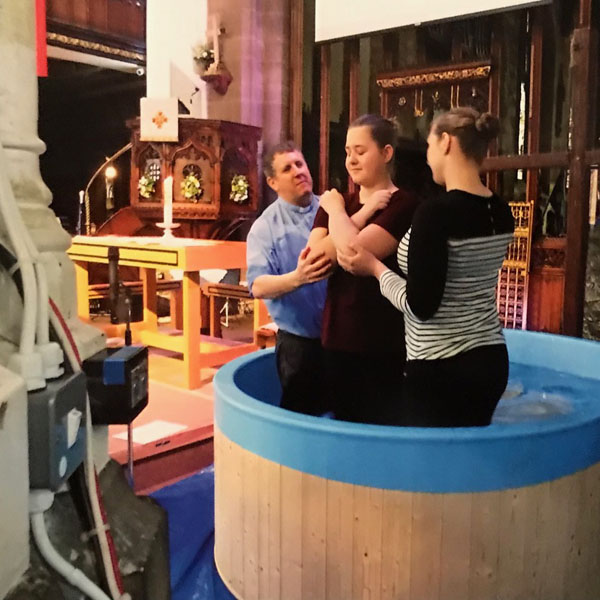 Due to the variety of the church life, there can be few churches which offer such varied opportunities to discern one's vocation. These range from children's work in schools and church, through to working with many young adults to much older people. A particiapnt would experience both traditional civic aspects of church life and the more cutting-edge aspects of church ministry. With many weddings, funerals and baptisms (both in a font and a baptistry) the occasional offices are all part of daily life at St Matthew's. Church infant, junior and secondary schools are close by and the church members are very involved in the schools' life from governance to assemblies, mentoring and youth and children's clubs. We have homegroups, mission activities like Alpha, social and community events. At one end of the age range we have a toddler group, a toddler Bible study group and youth groups, whilst there is also very successful club for overs 60s. The church has several preachers and service leaders with Church Hill Praise being completely lay led. There is an emphasis on the Bible at every service. Although not over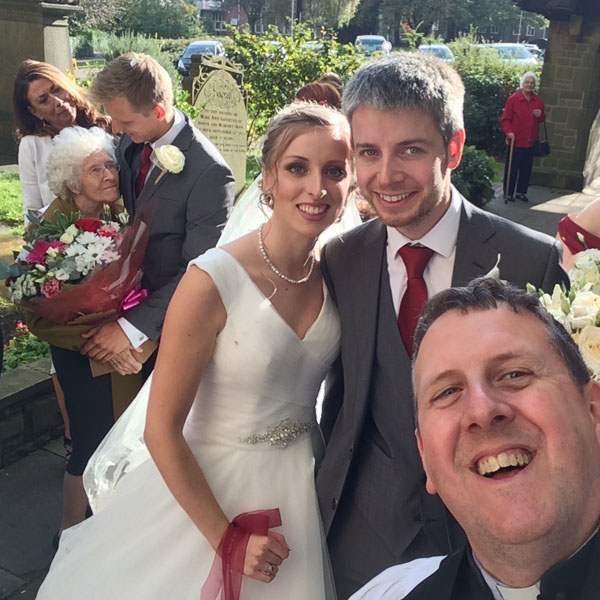 emphasised, there is a gentle charismatic flavour to much of the church life.
We have several paid staff working at the church including a full-time centre manager, a part time church administrator and a full-time 8-18s worker. We are hoping to soon employ a part-time family support worker or a part time pastoral worker to support people across all age groups. Structurally, the Leadership Team sets the vision for the church, and the PCC enacts the vision and deals with the legal aspects of church life. Due to the size of the church we have 4 churchwardens and a number of deputy wardens with specific responsibilities. Our PCC age range is from 20 to 82 with an average age of under 50.
The Leadership Team is in the process of revising and renewing our next 5-year vision plan (Mission Action Plan). Whilst very detailed, the vision can be summarised as:
Worshipping God
Equipping His People
Growing His Kingdom
Serving Walsall
YouTube: https://www.youtube.com/StMatthewsWalsall
Instagram: @stmattswalsall
Facebook: @stmatthewswalsall
Twitter: @StMattsWalsall
Website: www.stmatthewswalsall.co.uk
---
For more information and details of how to apply to the scheme please contact:
The Revd Romita Shrisunder
Bishops' Director of Ordinands
email: romita.shrisunder@lichfield.anglican.org