Matt Brown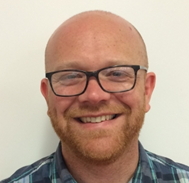 Over the last 18 months, 4 teams of mentors have been on Reality's Coach Mentoring course, it has been a privilege to walk with these wonderful people for a time. There are many Fresh Expressions of church around the diocese but so often Pioneers feel that they are on their own. This team of mentors have been trained to help, encourage, support and equip YOU to find the answers to the challenges you may face. All of these Pioneers come from different parts of the diocese with a wide variety of experience. Through this scheme these mentors are available for a chat either online or in person. I have no doubt that this project will be a wonderful asset to the diocese of Lichfield.
Reality Youth Project exists to 'Inspire the Church and Transform a generation' through training, resourcing, writing and speaking. We are passionate about helping young people and those who work with young people, to reach their full potential. Much of what we do, centres around supporting and training others to support people's emotional and spiritual well-being.
For more information on the work of Reality Youth Project visit: www.realityyouthproject.co.uk and www.abundantlife.me.uk
---
Cerys Hughes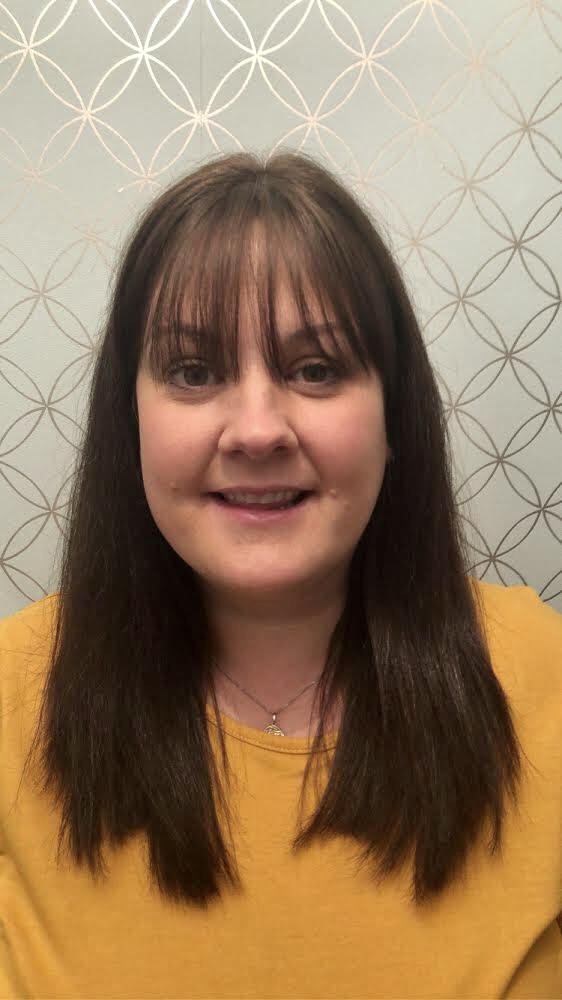 I am the Messy Church Enabler in Salop, where I enable and encourage Messy Church teams through training, advice, and support. I am passionate about reaching people of all ages through new and creative forms of church and hold dear the 5 values of Messy Church: Christ-Centred, All Age, Creativity, Hospitality and Celebration.
I have been involved in Messy Church for over 13 years, so I have experience of Messy Church in a range of contexts and know well the many highs and lows.
I love hearing the stories from Messy Churches, particularly over tea and cake, so please do get in touch:
cerys.hughes@lichfield.anglican.org or 07590 648549
---
Di Woolridge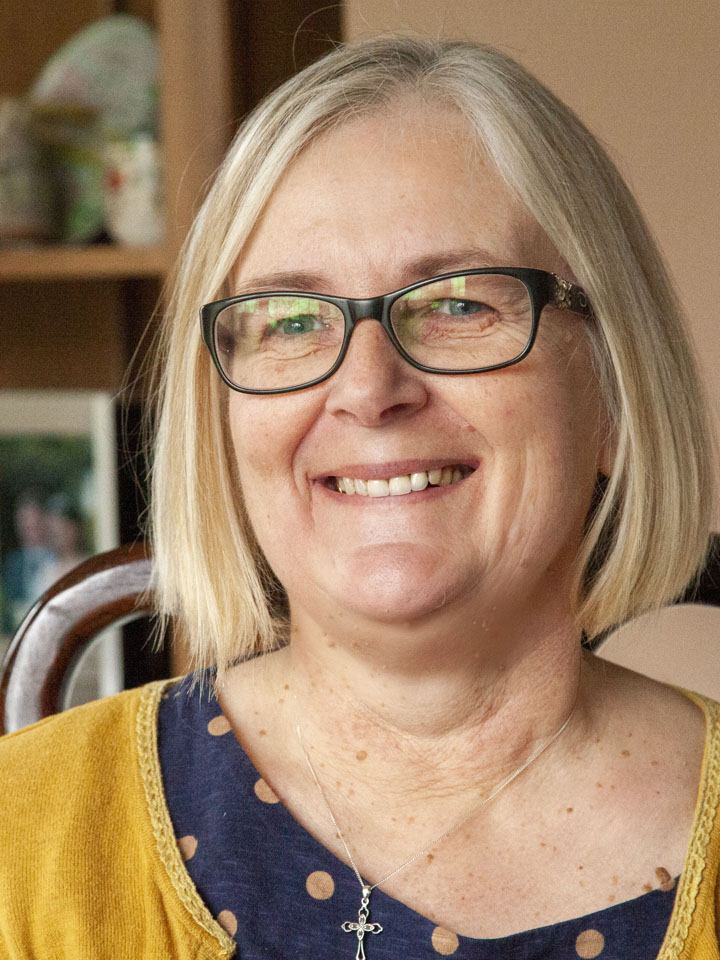 Hi, my name is Di Woolridge and I've been pioneering FX's of church for children, young people and families for the last 15 years, mainly in rural settings, with small rural congregations. Latterly I have worked with clusters of churches in developing FX's of church that serve a number of village communities.
I have gathered and trained volunteers to set up numerous praise and play FX's for families of under 5's; grow a number of messy churches; set up youth cafe FX's for 11-18's as well as initiating other missional opportunities within school settings.
Contact Di at missionwrockwardine@gmail.com
---
Jen Middleton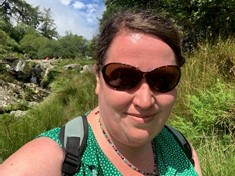 Hi, I'm Jen, I'm a North East girl who finds herself in the Black Country. I've been involved in running Fresh Expressions for what feels like a long time, I was the first female ordained Pioneer Minister in the country (although many had gone before me without the title), and have been involved in running several fresh expressions with families and young people, particularly in urban deprived areas.
I'm currently running a fresh expression for families on an outer urban estate based in a converted DIY shop, alongside a more traditional expression of church, just down the road. I believe in the importance of a 'both and' approach to ministry with fresh expressions and inherited models working with each other to share the Good News of Jesus.
Contact Jen at revjenm@outlook.com
---
Malc Mycock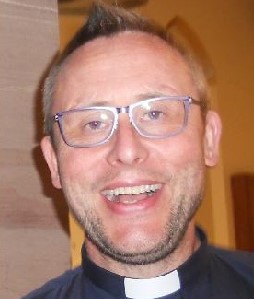 Born in Leek Staffordshire, now living and ministering (vicar) on an estate, Abbey Hulton in Stoke on Trent. I am married to Tina (28yrs) we have two kids, George 24 and Maddy 18, and we have a dog Milly, a Cavapoo.
I am passionate about estate ministry and growing a community of people who are in love with Jesus and want to see His Kingdom come now. I am an evangelist at heart and love speaking to people about Jesus and sharing my faith. Interesting fact, I am a recovered alcoholic who came to faith through the 12 step programme of Alcoholics Anonymous, maybe relevant for somebody reading this…
Contact Malc at malcolm1cor13.13@gmail.com or 07908 200782
Website: www.bucknallteam.org.uk/stjohns/
---
Matt Barkley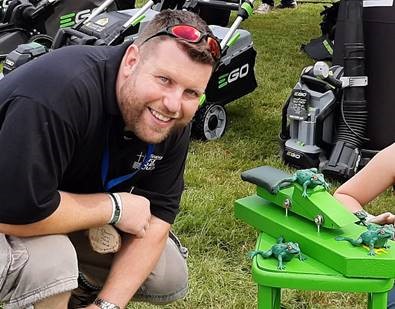 Matt is the Pioneer Youth Minister for Oswestry Rural Youth Church (ORYC), where he works alongside 16 parish churches in the rural villages of Oswestry deanery, in creating a network of church communities for the young people within those parishes. Alongside creating regular small groups across the deanery, ORYC have also hosted a number of events including woodland and bush craft prayer events, united youth worship gatherings and an interactive session on the persecuted church. Matt is also the chaplain to Oswestry Rugby Club.
Contact Matt at minister@oryc.org.uk or on 07762 148085
Website: www.oryc.org.uk/
---
Matt Richards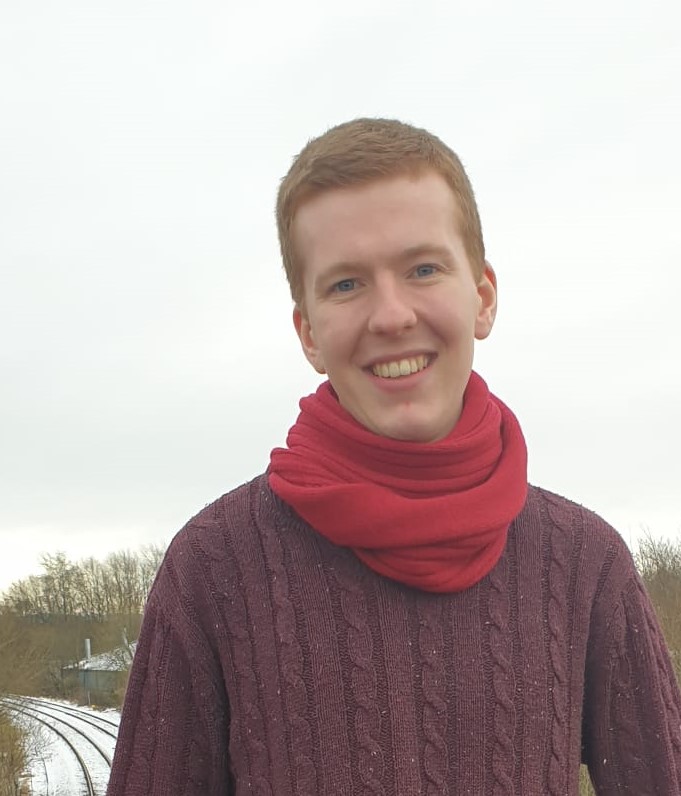 Hi there, I'm Matt – originally from rural north Shropshire, but now living and working in Stoke-on-Trent. God's taken me on quite a journey these past years, and I'm currently training with CMS as a pioneer ordinand.
My studies have really helped me to reflect theologically about my calling, and the calling of the church – something I love exploring. At the same time, I've been involved in the chaplaincy team at YMCA North Staffordshire, where I've worked particularly with young adults and led a fresh expression of house church.
My recent experience has really helped me to see church from the perspective of those outside or on the margins, and I've also been aware first-hand of how fragile things can be in pioneering mission. Above it all though, God is ever faithful!
I'd love to hear from you – either at mattrichards.live@live.com or on 07742 402786.
---
Mo Trudel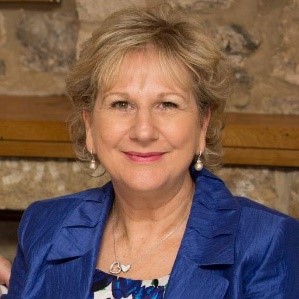 I've been a consultant most of my career specialising in design and creativity. I now run a chaplaincy to business called Ministry at Work. After studying at St John's College I discerned this call to minister into the heart of businesses being the good news to those at work in the week. This has grown over the last nine years and is considered a pioneer mission though chaplaincy. I'm very happy to share our story with all its ups and downs, and support anyone with ideas about starting a new ministry.
Please do get in touch either through the website www.ministryatwork.co.uk or on 07971 966160
---
Nicola Turner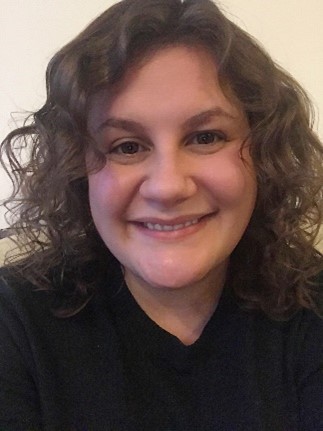 Hi everyone, my name's Nicola and I'm team leader and Lay pioneer minster at Wolverhampton Pioneer ministries. WPM is a fresh expression of church working with 18-30 year olds with a vision to Worship fully, Love all and Serve the city. Many of the YA's we work with are marginalised with little to no previous experience of church. We aim to build a safe and inclusive worshipping community for people to ask questions, explore faith and build relationships. We meet on Sunday evenings and have different small groups and meet ups throughout the week, some of these groups are focused around bible study or prayer, others are simply an opportunity to catch up.
Another important element of WPM's work is our chaplaincy project (Bluefish Chaplaincy). We have a small team of chaplains, some who are young adults themselves, who offer chaplaincy to Young adults and organisation that support them. We currently offer chaplaincy over 3 locations including a homeless hostel for young adults and a local business that offers training and internships.
Contact Nicola on nicolaturner39@gmail.com or at 07921 037377
Website: wolvespm.wordpress.com/about/
---
Pam Spellen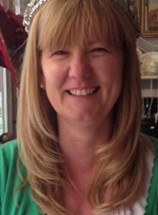 Pam has a background in Education. She had been Deputy Head of a large primary in Telford for almost 20 years when she decided she was ready for a change and moved to work for the Central Telford churches. Here she built relationships with the 15 primaries in the parish where she supported RE planning, delivered assemblies, wrote workshops, facilitated school visits and co-ordinated an ecumenical team that ran Christmas and Easter activities for over 1,000 children. Pam also gathered a team to establish two new baby and toddler groups and worked with the parish to grow Messy Church. In the summer she moved to join the staff at Telford Minster where she is developing work across schools in the Telford and Wrekin area and looking to link those who work in schools together.
Pam is passionate about children encountering Jesus and always on the lookout for new ways to provide opportunity for this.
Pam is married to Sean and they have two daughters – one at Goldsmiths Uni in London and the other a teenager at school. She enjoys baking and claims it helps her relax (although not the clearing up afterwards.) Although Pam hates almost any form of exercise, the family dog Rosie is on a mission to keep her fit!
Contact Pam on; pam.spellen@telfordminster.org.uk or 07399 857803
Website: www.telfordminster.org.uk
---