Burntwood, Chase Terrace, Chasetown and Hammerwich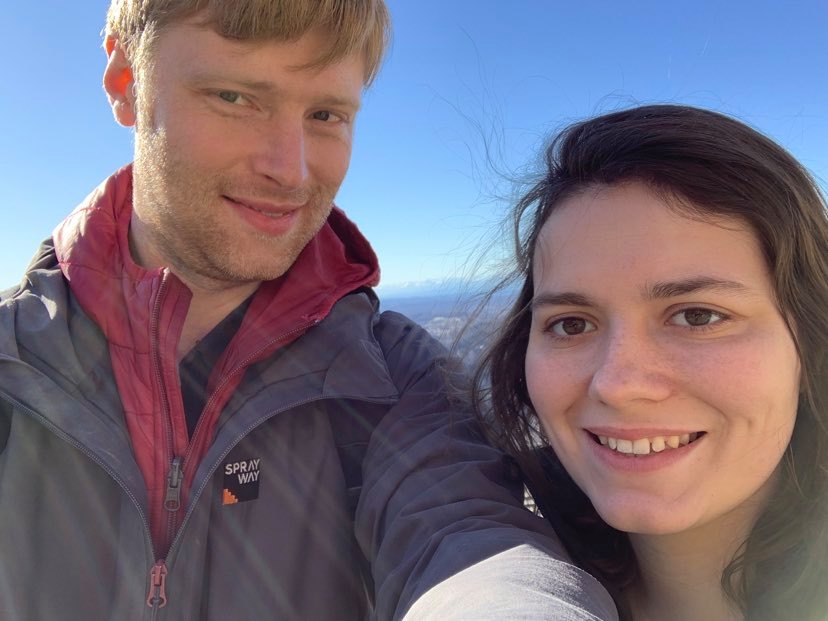 "My name is Ruth Edmonds, I'm 28 years old and I really enjoy getting outside and hiking with my close friends and husband James. I grew up in Stockport and later Bakewell and am thrilled to be returning to the Midlands. I'm really passionate about seeing that everyone is included - in church, in social gatherings and in society and politics generally. James is a great guitar player and a lawyer."
What do you believe God is calling you to do with your ministry?
"When I picture my future ministry I guess I have two things in mind. The first is a really long table which everyone is invited to and feels welcome at. I guess I would want this table to be a bit like the scene at the end of John's gospel where Jesus, the breakfast maker, is cooking fish at the beach and invites the disciples to join him. There's something super sacred about sharing food - which makes sense considering how much of the gospel narrative is taken up with Jesus eating with other people and ultimately, in the Eucharist, Jesus asked to be remembered in the context of a dinner party."
What have you found to be the biggest misconception about preparing for ministry?
"I think some people worry about preparing for ministry as they think it will mean you have to take on a particular churchmanship for the rest of your life. While some people undoubtedly feel that is the case, for me God has always been present in a range of different styles of church - as long as those churches are living out their worship in service to the local community."
What did you do before your journey into ministry?
"I guess I first felt called to ministry at university but I've done a lot of odd jobs to make ends meet between then and now. I've worked in a lot of pubs behind the bar (which feels strangely like church work), I've dressed up as 'Professor Poopenstinken' to teach maths after school clubs, I've been involved in working for various churches including as the pastoral assistant at St James's Piccadilly which involved leading and coordinating the 20s/30s programme there and pastorally accompanying and leading a breakfast drop-in for irregular migrants and asylum seekers. I've also been involved in politics - as an intern for the Lib Dems (though the coalition ended my commitment to that particular party) and as a researcher on the hostile environment in Bristol for the local government."
What advice would you give to people exploring what God is calling them to do?
"God never calls you to something you can't cope with and wants you to be your most abundant self. Explore your calling with joy!"