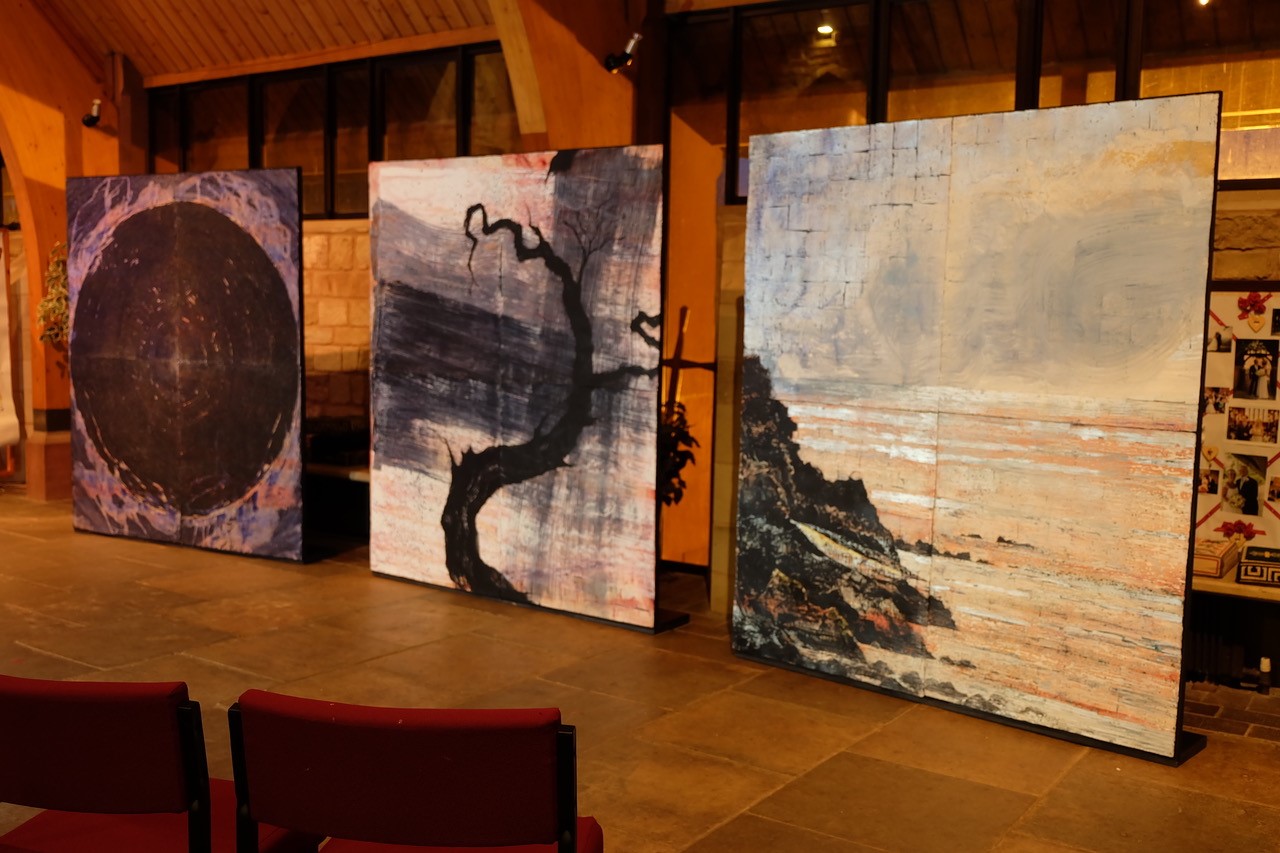 "We had two days of visits from our local primary schools and the response was very positive from staff and pupils, with some interesting discussion. At our midweek communion service, we had an extended time of reflection with the paintings followed by sharing together and again, there were some very thoughtful responses. One person was quite emotional and a number of people struggled with the Loving image - just finding it hard to look at and in terms of the response that came.

"It was all very well received and excited discussion from Air Cadets through to our trainees and permanent staff. Hurting and Dreaming really hit a cord with the lads and lasses

"The resources were great esp the downloadable services etc."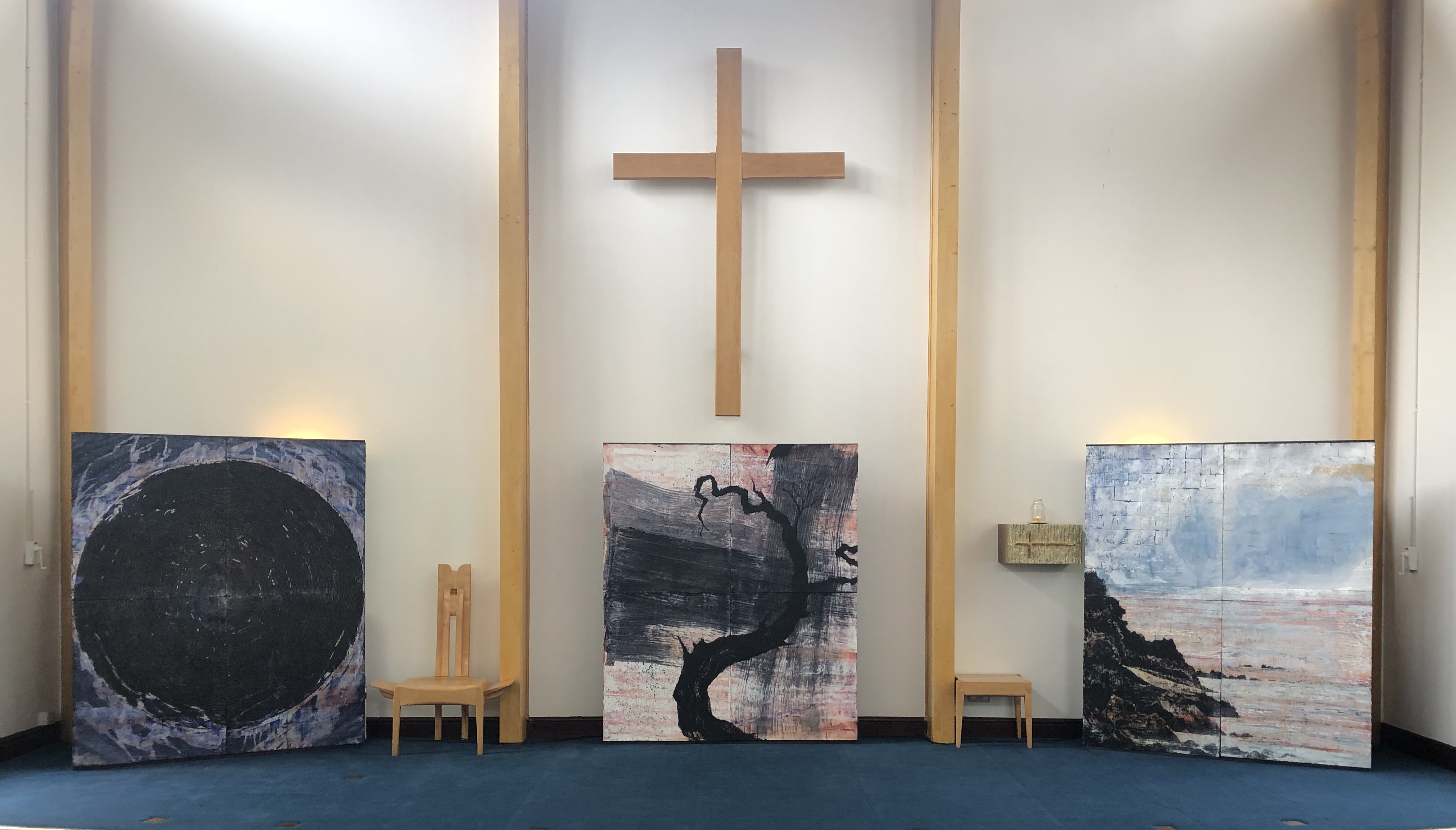 'Loving Hurting Dreaming' is a resource to facilitate conversation about wonder, 'where the world is going' and the Christian gospel. It is well suited to schools work as well as quiet days or reflective services. At its heart is a huge triptych by artist Jake Lever in silver leaf and gouache - an experience to behold! The artwork is accompanied by a set of carved wooden vessels for the eucharist and a full set of educational resources tied into the national curriculum. Lichfield Diocese currently has exclusive access to these materials and they can come to your community for transport costs only
For info see leaflets for Churches here, Schools here; and for more see here.
Or email Charles Ruxton, Diocesan Spirituality Adviser charles.ruxton@trinitychurches.org.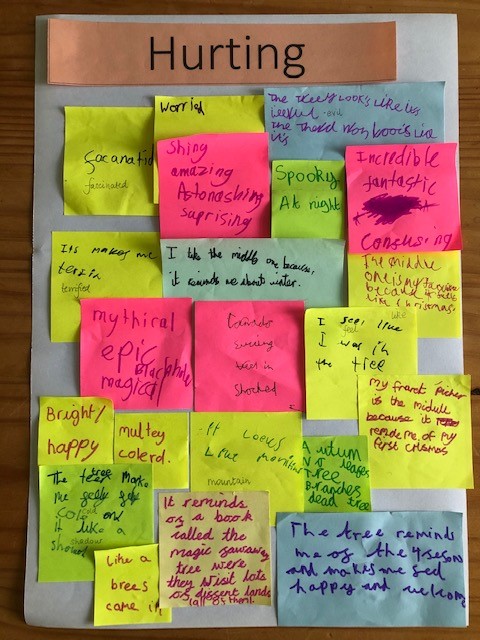 "Just wanting to feedback fantastic conversations weve had over the last couple of days with children to different primary schools. They responded amazingly and felt very privileged to see original artwork, which was the first one of those schools!

"I am sending some more photos of work in school - we had a fantastic time and found the children (all key stage 2) and staff responded at a profound level.

"The impact goes beyond the art - Teachers repeatedly commented that children who dont usually speak/engage came alive in these sessions. One child who doesnt speak at all at school explained her ideas to the group and there were frequently children on the fringe (literally under the table in two cases at the beginning of the session!) that became animated and articulated their ideas.

"One activity was a response to hurting - children decided on background colours/design to reflect a specific moment or mood. When blowing their trees we talked about how difficult it was to control where the paint went and how this is like life - sometimes things hurt when there are things we cant control. Lots of discussion ensued about how God is always with us - even in these times..."
Places visited so far:
Severn Loop parishes
Holy Trinity Meole Brace
St Andrews Shifnal (church and school)
RAF Cosford
Uttoxeter churches - with schools engagement
Tittensor school
Albrighton churches with schools engagement
Meole Primary School
St Mary's Ketley
2 schools in Ketley/Dawley
Priorslee/ Oakengates - with schools engagement
Holy Trinity Academy Priorslee
Kinver church and High School
Side visits to Leominster and Birmingham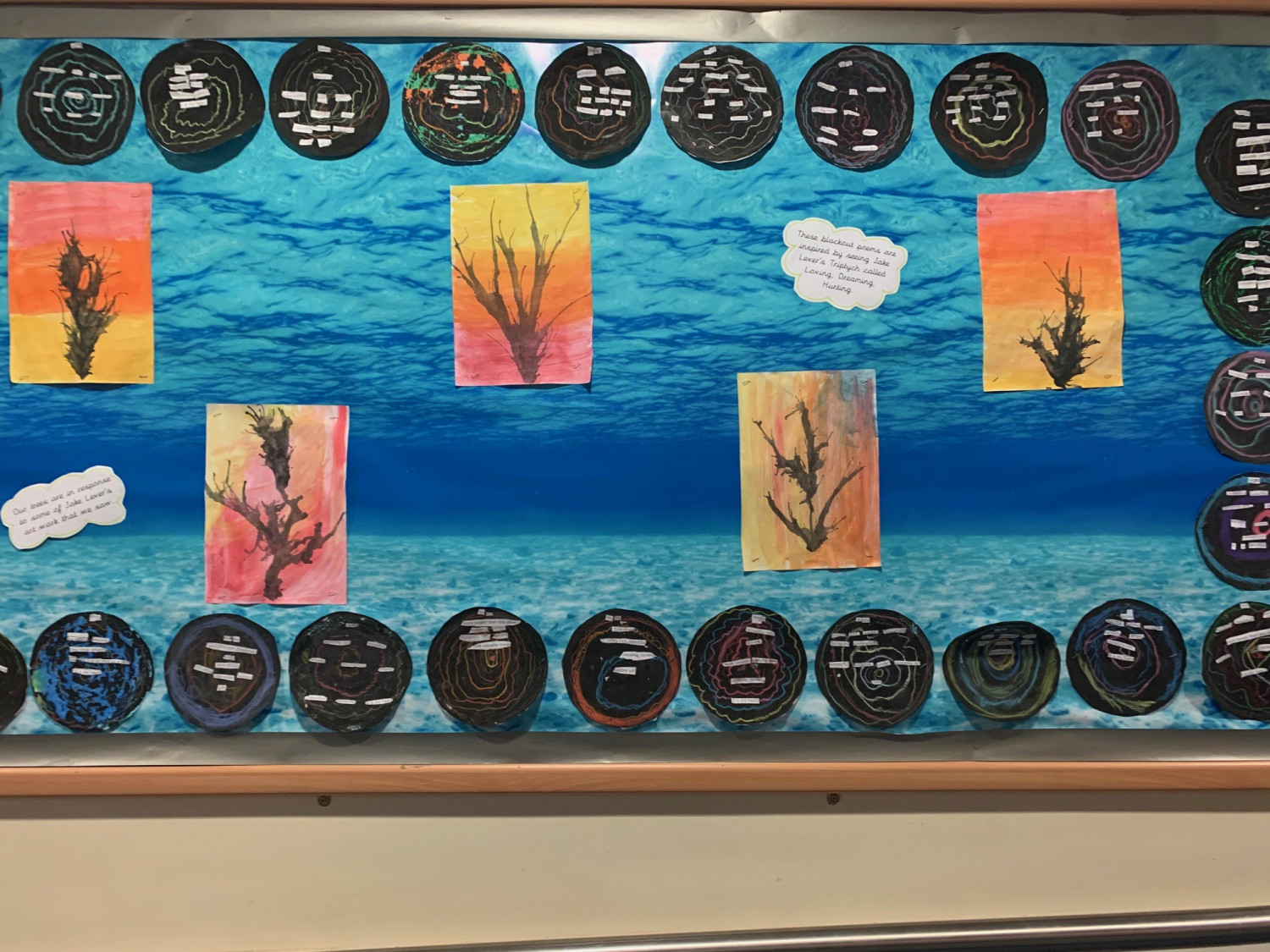 "The students had a great time! I was really impressed with how well they responded and how engaged they were. I thought the planning and delivery of the session was perfect! It has given them a wonderful experience that they won't forget.