Our historic cathedral depends on many people to run it - and we advertise opportunities to join our staff team on the cathedral website.
We also
have a family of over 400 volunteers who helps to keep the Cathedral running smoothly 365 days per year, and we couldn't do it without their many varied talents. General and specific opportunities are listed
here
.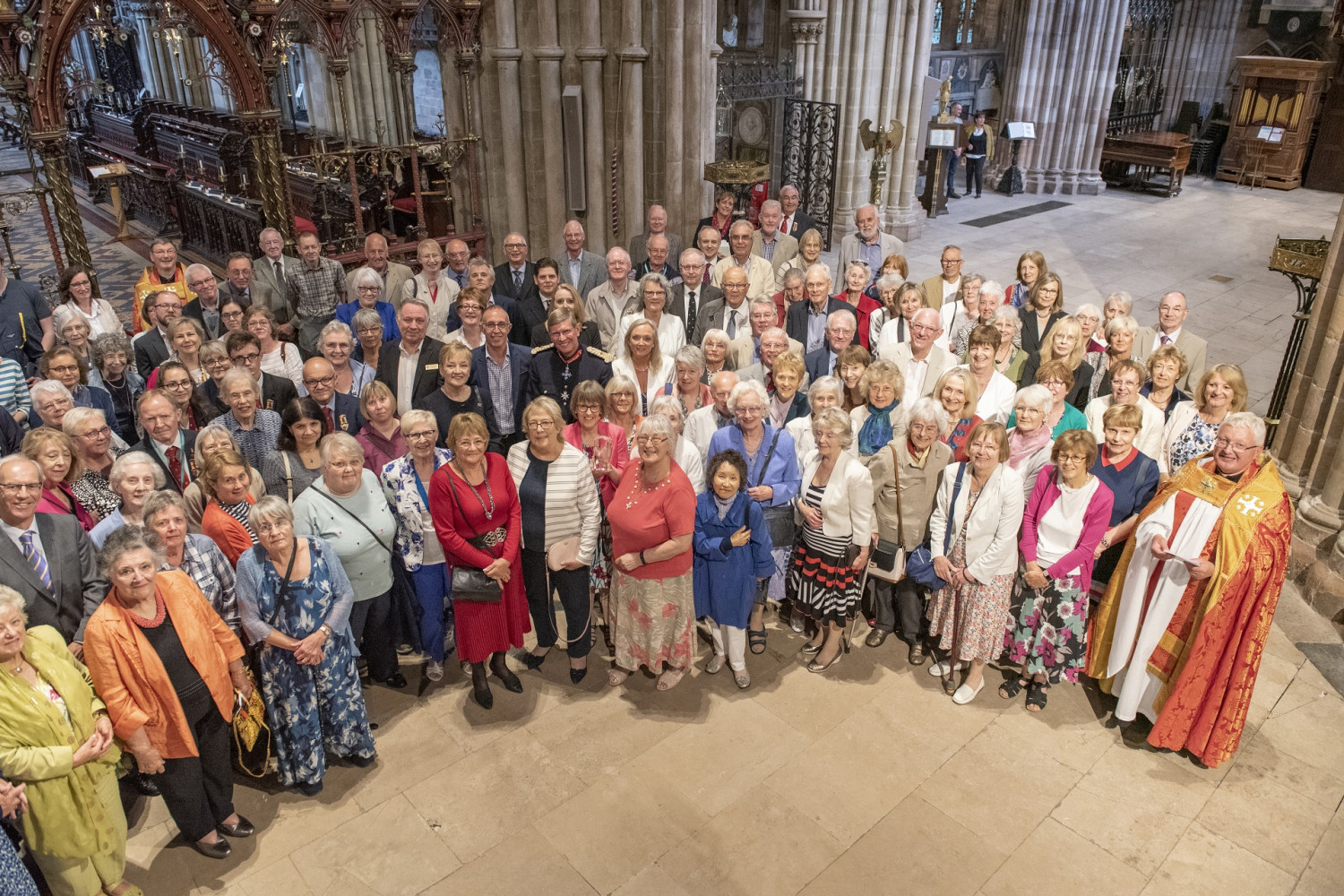 Some of the 400 volunteers who help keep the cathedral welcoming and working gathered with staff and clergy at the Thanksgiving Service on 23 June 2019 to mark the award of the Queen's Award for Voluntary Service. Lichfield Cathedral was only the second cathedral to receive this award. More.