More and more people use the internet to explore things they want to find out about. This is particularly true of the younger generations which churches are often lacking. The advantage for the searcher is that it is anonymous so they can explore without commitment. We need to make good web links available on as many occasions as we can baptisms, weddings, outreach events, fresh expressions. If you have regular contact with a group e.g. Messy Church, you can give out a different web link each time you meet. If it is a one-off contact then one of the best ways is through a small card (credit-card size) with four or five internet links on sample below.
Here are some of the links we recommend:
Many churches have these links on their web site so visitors have an opportunity to explore faith.
---
Here is a sample of a possible 'credit card' on both sides: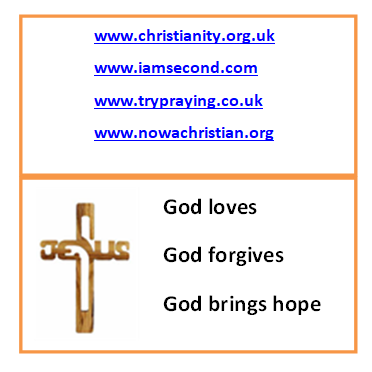 If this is for general use aimed at people who might come from a distance e.g. at a wedding or baptism, then it is also useful to put on it the A Church Near You web address: www.achurchnearyou.com
For an editable example you may like to adjust yourself, please just ask Richard
If you have any good internet links to recommend please let us know; email Richard
If you have further suggestions for their use, please tell us so we can share good practice.